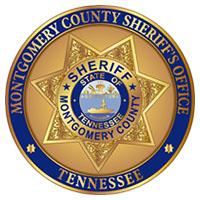 Clarksville, TN – Early this morning, Sunday, July 28th, 2019, the Montgomery County Sheriff's Office began investigating a shooting that occurred in Rotary Park.
One victim with non-life threatening injuries has been treated and released from a hospital.
It appears that all three men know each other so therefore this incident is not considered a random act of violence.
Blake Thomas Ludy is a suspect in a shooting that occurred at approximately 4:00am, Sunday at Rotary Park.
The first victim, Jesus Daniel Andrad-Landa, age 18, from Springfield, Tennessee, was treated and released from the hospital for non-life threatening injuries.
A second victim, Jonathan Coleman Crain, age 19, from Greenbrier, Tennessee, was found deceased in the park. Official cause of death will be determined by a medical examiner. Investigators are still processing the crime scene so a preliminary cause of death is unavailable at this time.
Investigators are still searching for Blake Thomas Ludy. He was last seen leaving Rotary Park, however Investigators do not feel he is in the immediate area.
Blake Thomas Ludy, age 23, with addresses in Greenbrier Tennessee and Columbia, Tennessee, was last seen wearing blue sweat pants, a gray hoodie, and black leather tennis shoes. He is 6 feet tall, weighs 223 pounds, with blue eyes, brown hair and a beard. He should be considered armed and dangerous.
If you see him or know his location do not initiate contact. Call 911 or the Montgomery County Sheriff's Office at 931.648.0611.
The park will remain closed while deputies complete their investigation.