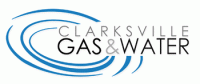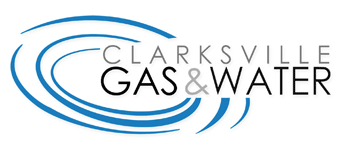 Clarksville, TN – Mark Riggins, a 23-year veteran of the City workforce, has been named General Manager of the Clarksville Gas and Water Department after serving as acting GM for the past four months.
Clarksville Mayor Joe Pitts notified the City Council of his decision and announced Riggins' appointment during a Monday morning, August 5th, 2019 meeting with Gas & Water employees.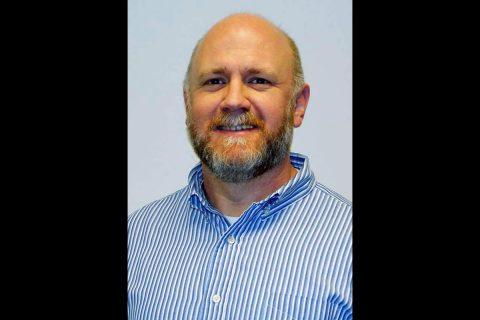 "Mark exceeded expectations during his four months as acting General Manager, and I'm happy to appoint him to this important position," Mayor Pitts said Monday. "He quickly established better lines of communication with customers, contractors and employees. I'd say he more than earned the job."
Riggins began his City career as a construction worker with the Clarksville Street Department for a year, then transferred to Gas & Water, where he's held various positions, including backhoe operator, crew chief, project administrator, engineering manager and assistant gas manager.
Riggins also served on the County Commission for six years, including time on the budget committee, joint land acquisition committee and board of zoning appeals.
"First and foremost, I thank God for blessing me with this opportunity. Without Him, there is no way I go from where I started to where I am today. I am thankful for my family, including my church, Gas & Water, and City families. These groups of servants, leaders, and servant-leaders have molded me into the man I am today, and so it's also because of them that this is possible. My favorite Bible verse is Proverbs 27:17: 'Iron sharpens iron, as one man sharpens another.' Those words have proven true for me today," Riggins shared.
"I thank Mayor Pitts for his confidence in me. Under this administration, with Mayor Pitts, Chief of Staff James Halford, and this City Council, I believe our best times are ahead of us. We have been able to accomplish a great deal in the past four months and am beyond excited to be a part of the direction Gas & Water and the City of Clarksville is headed."
Former Clarksville Gas and Water Department General Manager Pat Hickey resigned from the position April 4th, and Riggins was named acting general manager a week later.
About Clarksville Gas and Water
Clarksville Gas and Water is proud to safely and efficiently deliver natural gas, water and sewer services to the citizens of Clarksville-Montgomery County by a courteous and professional team of knowledgeable employees.
Natural gas service is also provided to Robertson and Cheatham counties in Tennessee, Christian and Todd counties in Kentucky and to the Fort Campbell, Kentucky military installation.
CGW is also home to the City Engineering Office that provides expert design and support for water and sewer system capital improvement projects.
Clarksville Gas and Water Department's main office is located at 2215 Madison Street, Clarksville, Tennessee. The phone is 931.645.7400. Hours are 8:00am-4:30pm Monday-Friday.
For an emergency after hours, call 931.645.0116, 4:30pm-8:00am Weekends and Holidays.
For more information about Clarksville Gas and Water, visit their website at www.clarksvillegw.com