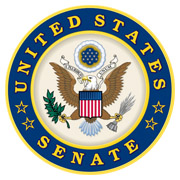 Washington, D.C. – Today, Senator Marsha Blackburn (R-Tenn.) joined Senators John Thune (R-S.D.), Richard Blumenthal (D-Conn.) and Jerry Moran (R-Kan.), members of the Senate Committee on Commerce, Science, and Transportation, which has jurisdiction over the internet and consumer protection, and Mark Warner (D-Va.) today to introduce the Filter Bubble Transparency Act.
The bill would require large-scale internet platforms that collect data from more than one million users and gross more than $50 million per year to provide greater transparency to consumers and allow users to view content that has not been curated as a result of a secret algorithm.
«Read the rest of this article»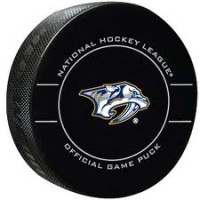 Nashville, TN – The Nashville Predators held a three goal lead after two periods of play, only to fall in overtime to the Calgary Flames, 6-5 in Nashville. It was a stunned Smashville crowd that headed for the exits when Mathew Tkachuk slipped the game winner past Pekka Rinne as the buzzer sounded to end the extra period.
The Predators were in full command of this one right from the start. Nick Bonino continued his scoring onslaught as he gave Nashville the early 1-0 lead, just 5:33 into the opening period. The Bonino backhand slipped past David Rittich and that gave Bonino four goals in his last four shots, including the hat trick on Tuesday night against the Blackhawks.
«Read the rest of this article»
Fort Campbell, KY – Blanchfield Army Community Hospital (BACH) staff will observe Organization Day Friday afternoon, November 1st, 2019 giving personnel an opportunity to build esprit de corps and celebrate their roles to help promote health and wellness in the Fort Campbell community.
Primary care providers will see their regularly scheduled appointments but walk-in services will only be available until 10:00am, Friday, November 1st. Child and Family Behavioral Health Services will accept patients until 11:00am. Emergency, labor and delivery, and inpatient services remain open.
«Read the rest of this article»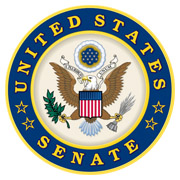 Washington, D.C. – U.S. Senator Lamar Alexander (R-Tenn.) today released the following statement after Senate Democrats blocked the passage of four important funding bills:
"Make no mistake, the Democrats for their own political reasons are blocking funding for the largest pay increase for our military in 10 years, record funding for our 17 national laboratories and the fifth consecutive year of increased funding for the National Institutes of Health research to develop lifesaving treatments," Senator Alexander said.
«Read the rest of this article»

Clarksville, TN – After competing at the ITA Ohio Valley Regional a week ago, Austin Peay State University (APSU) men's tennis will wrap up the fall slate at the UTC Steve Baras Fall Classic, Thursday through Sunday, at the UTC Tennis Center.
«Read the rest of this article»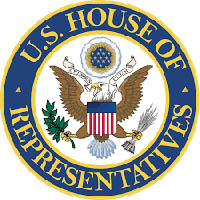 Washington, D.C. – U.S. Representative Mark Green made the following statement today:
"The vote is rigged. The deck is stacked. That's why I will be voting NO on today's resolution to formalize the impeachment inquiry against President Trump."
"This resolution is supposed to ensure fairness and transparency. It does no such thing, because Speaker Nancy Pelosi and Chairman Adam Schiff have tucked in provisions allowing them to strip away the President's rights if things aren't going their way. Due process if Democrats feel like it isn't due process at all."
«Read the rest of this article»
Clarksville, TN – The City of Clarksville has prevailed on five of six claims brought by Jeff and Sherri Robinson in a longstanding legal dispute over a would-be alley and two small parcels of land near the Robinson's downtown Blackhorse Pub and Brewery.
«Read the rest of this article»
Tennessee (3-5 | 2-3 SEC) vs. UAB (6-1 | 3-1)
Saturday, November 2nd, 2019 | 6:00pm CT
Knoxville, TN | Neyland Stadium | ESPNU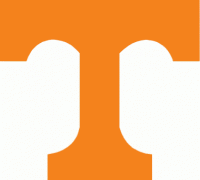 Knoxville, TN – Tennessee Vols football will look to build off its momentum from a big conference win over South Carolina last week as the Vols welcome UAB to Neyland Stadium for Saturday's Homecoming game.
This weekend's contest is set to kick off at 6:00pm CT and will wrap up UT's 2019 non-conference slate. The Vols (3-5, 2-3 SEC) have won eight straight November non-conference games heading into Saturday's matchup with the Blazers (6-1, 3-1 C-USA).
«Read the rest of this article»

Clarksville, TN – CDE Lightband crews continue to work hard through the day and will throughout the night to restore power to those without. As of 6:050pm, the number of reported outages is at 984.
«Read the rest of this article»

Clarksville, TN – After a year-long hiatus from the Ohio Valley Conference Soccer Championship, head coach Naomi Kolarova has led Austin Peay State University (APSU) soccer back to the postseason for the first time in her tenure as head coach and the third time in the past four years.
«Read the rest of this article»