Clarksville, TN – The Austin Peay State University (APSU) International Night presents everybody in the community an opportunity to explore different countries through cuisine, décor and demonstrations.
And everything is free – even the food!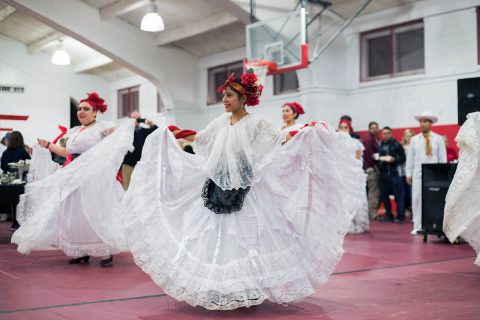 This year's event is November 12th, 2019, from 6:00pm-7:30pm in the Memorial Health Building, aka the Red Barn, on the campus of Austin Peay State University.
International Night is open to the public, and everyone can wear their cultural attire. The event – which coincides with International Education Week – usually draws more than 500 people.
"International Night has been a long-standing APSU tradition for more than 20 years," said Dr. Marissa Chandler, director of Study Abroad and International Exchange. "This exciting and eye-opening multicultural celebration provides us an opportunity to bring the world to campus."
And this year, the Zuzu African Acrobats from America's Got Talent will perform. Zuzu Acrobats are a five-person Kenyan Acrobatic show that embodies the Bantu Culture of East Africa.
The show features fast pyramid building, limbo, chair balancing, comedy, fast skip rope and juggling to high-energy Lingala music.
The deadline to sign up for a table is October 24th. Anyone can host a table showcasing any country they choose. International Night organizers give table hosts $150.00 to supply their tables, and every table will be up for the night's best tables contest.
International Night is a partnership of the offices of Study Abroad and International Exchange, Student Life & Engagement, International Student Services and the Govs Programming Council.
For more information about International Night and to reserve a table, visit www.apsu.edu/study-abroad-exchange/events/international-night.php.
For more information about the Zuzu African Acrobats, go to www.facebook.com/zuzuacrobats/.