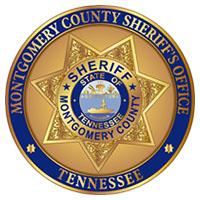 Clarksville, TN – Montgomery County Sheriff John Fuson conducted a swearing-in ceremony for nine new Deputies on October 30th, 2019.
Family, friends, and coworkers gathered at the Montgomery County Sheriff's Office to watch Seth Paugh, Paul Carman, Nelson Rodriguez, Kevin Rushing, James Williams, Mohammed Dennis, Tyler Luckey, Robert Zack Fortner, and Armonty Houston take the Oath of Office.
Paugh, Carman, Rodriguez, Rushing, Williams, and Dennis will serve as School Resource Officers.
Luckey, Fortner, and Houston will serve as Patrol Deputies.