Topic: Mohammed Dennis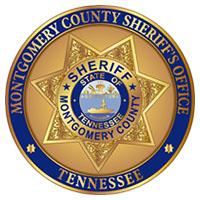 Clarksville, TN – Montgomery County Sheriff John Fuson conducted a swearing-in ceremony for nine new Deputies on October 30th, 2019.
Family, friends, and coworkers gathered at the Montgomery County Sheriff's Office to watch Seth Paugh, Paul Carman, Nelson Rodriguez, Kevin Rushing, James Williams, Mohammed Dennis, Tyler Luckey, Robert Zack Fortner, and Armonty Houston take the Oath of Office.
«Read the rest of this article»

Clarksville, TN – On May 3rd, 2017 around 10:22am, Clarksville Police Officers were called to the area of Maddox Circle about a child, 2 years old, who had gotten out of their house and had been found by a neighbor. The neighbor had knocked on the child's door, but there was no answer.
When Officer Jeff Derico and Officer Mohammed Dennis arrived, they went to the child's house and spoke to the mother of the child. She was asleep when the child got out of the house.
«Read the rest of this article»

Clarksville, TN – On August 21st, 2012, around 12:30am, a verbal argument between neighbors turned physical, resulting in six people going to jail.
The chain of events began when Charles Clemons was assaulted in his front yard at 913 Power Street by a neighbor, Ryan Kobold, from 914 Power Street after they had a verbal argument over property items.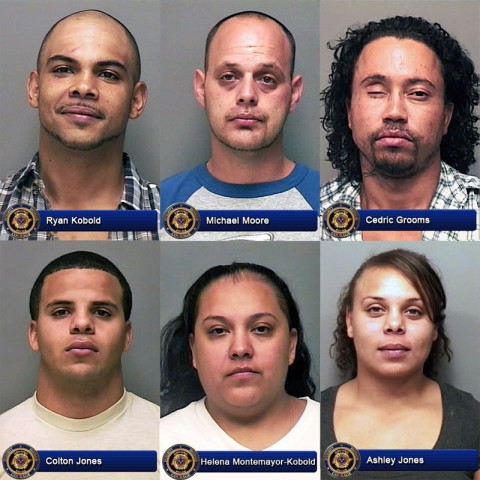 «Read the rest of this article»

Clarksville, TN – On June 23rd, 2012, a 21 year old man, allowed Levi West and a female friend to stay at his Eva Drive residence. But, the homeowner decided that West and the woman needed to leave so he kicked them out.
On June 24th, 2012 around 11:00pm, two men forced their way into the 21 year olds Eva Drive residence, punched the man with their fists, took a TV, XBox, and $20.00 in cash.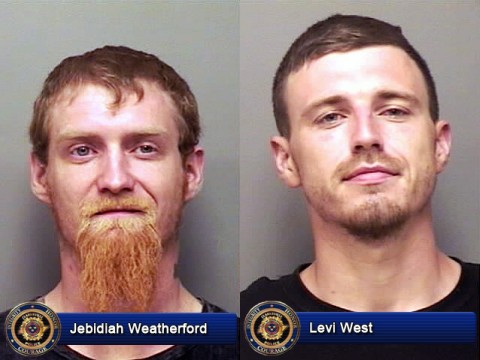 «Read the rest of this article»

Clarksville, TN – On April 13th, 2012, around 7:00am, officers responded to a burglary in progress at a 9th Street residence. The 52 year old man, who is visually impaired, fled out the front door of his residence to a neighbor's to call 911, after he heard someone trying to break into his house through the back door.
While calling 911, the victim and neighbor both heard a loud noise coming from the back of the residence.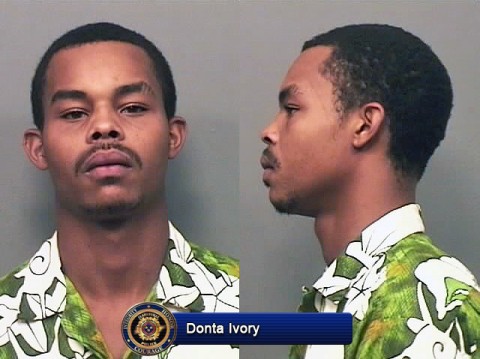 «Read the rest of this article»

Clarksville, TN – On February 26th, 2012, around 3:50am, officers responded to 83 Cedar Crest Drive in reference to an Aggravated Assault. When Clarksville Police Officers arrived, they were told that two men had forced their way into the mobile home.
The two men, who knew some of the mobile home occupants, assaulted two men, 21 and 22 years old with a baseball bat and fled from the scene in a white Ford Mustang. A description of the vehicle and suspects was distributed to patrol units in the area.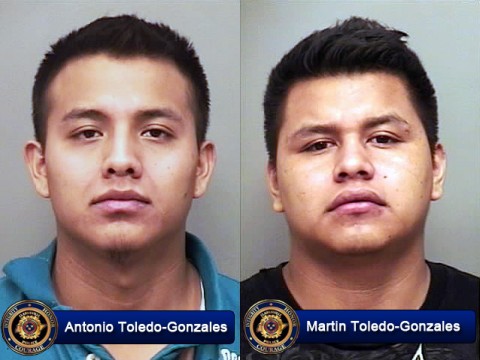 «Read the rest of this article»