Clarksville, TN – The Austin Peay State University (APSU) Center of Excellence for the Creative Arts (CECA) is pleased to announce the 2019-20 recipient of the Tennessee Artist Fellowship, artist and designer Carl Moore of Memphis, Tennessee.
The CECA Tennessee Artist Fellowship was created to celebrate contemporary art and to support the continued creative work of exceptional Tennessee artists.
Unlike other fellowships, nominations and applications from artists are not solicited. A committee of APSU faculty compiles a list of outstanding artists from across the state and selects the fellowship recipient. Through the generous support of CECA, the selected artist receives $5,000 to aid in the creation of new artwork and $2,000 for an artist lecture.
"Since APSU is the Center of Excellence for the Creative Arts for the entire state of Tennessee, we wanted to find a way to support artists statewide," Barry Jones, dean of the College of Arts and Letters at Austin Peay State University, said.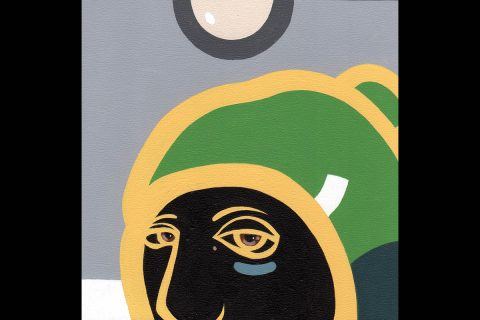 "There is an incredible number of amazing artists here, but unfortunately there isn't much financial support for them. We hope that this fellowship helps a Tennessee artist maintain their practice and to know that we support what they are doing," stated Jones.
A committee statement reads: "We were highly impressed with Moore's simple but poignant work. The work he created for 'Art, Race and Violence: A Collaborative Response' was brilliantly crafted and poetically gut-wrenching. His bold, graphic and colorful work is seductive on the surface, yet holds a beautiful knife just inches from your gut.
"He uses media-based events as the primary theme of his work. By taking those situations and reducing them down to their most basic form, it allows him to direct the narrative. He uses color and content to redefine the conversation by developing a social connection between the characters and their environment."
"The color becomes an important part of that dialogue, and the content becomes part of the social statement. Carl Moore is deserving of this support so he can continue making work that is topical in a time where we need to be more aware of each other, and to listen more closely to each other's stories."
In celebration of the CECA Tennessee Artist Fellowship, Moore will give an artist lecture at the Frist Art Museum on Friday, March 6th, beginning at 6:30pm. This event is co-sponsored by APSU CECA and the Frist Art Museum and is free and open to the public.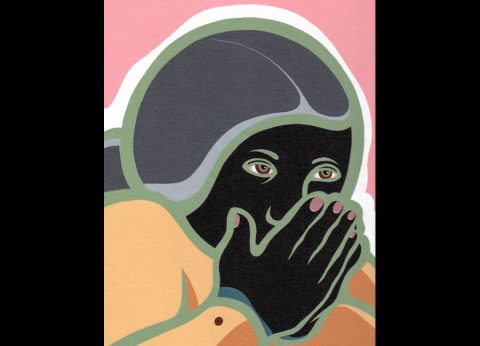 Past recipients of the CECA Tennessee Artist Fellowship include Maysey Craddock of Memphis, Alicia Henry of Nashville, Andrew Scott Ross from Johnson City and Bryce McCloud from Nashville.
For more information on the CECA Tennessee Artist Fellowship, please contact Janice Crews, director of CECA, at .
To stay informed of upcoming CECA events, including Carl Moore's upcoming artist talk, visit www.apsu.edu/ceca or follow Austin Peay State University CECA on social media. The Frist Art Museum is at 919 Broadway in Downtown Nashville Tennessee. For more information on the Frist Art Museum, visit www.fristartmuseum.org.