Clarksville, TN – The Clarksville Police Department's Special Operations Unit working round-the-clock in concert with district detectives and patrol have charged the first man in conjunction with the home invasion at the 1000 block of Dandelion Drive on Friday, November 15th.
George Northington, age 34, has been booked and charged with Criminal Homicide in the death of Deontrea Milligan, age 33, who was a resident of Dandelion Drive and pronounced deceased at the scene.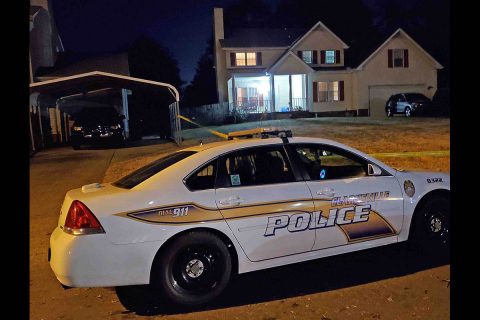 Patrol also found another man that was found deceased, inside of the residence, dressed in dark clothing covering all of his body including his hands and face, except for his eyes, and was later identified as Nicoli Jefferies, age 37.
During the processing of the crime scene, a cell phone was located where the altercation had occurred and believed to have been dropped by one of the suspects.
The phone was not one of the residents and found to belong to and in operation by George Northington. He had operated the phone just before and right after the intrusion. Nicoli Jefferies is a known associate of Northington.
Clarksville Police are still trying to locate Richard Woodson.
More arrests are expected.
Anyone with information can contact Detective Bing, 931.648.0656, ext. 5133, Tipsline, 931.645.8477, or go online and submit a tip anonymously at P3tips.com/591