Topic: Abuse
American Heart Association Scientific Statement
Dallas, TX – Children and teens who are abused, witness violence, are bullied or face other adversities are more likely to develop cardiovascular diseases in adulthood, according to a new scientific statement by the American Heart Association published in the Association's journal Circulation.
The statement is based on a review of existing scientific research published in peer-reviewed medical journals that documents a strong association between adverse experiences in childhood and teen years and a greater likelihood of developing risk factors such as obesity, high blood pressure and type 2 diabetes earlier than those not experiencing adverse experiences.
«Read the rest of this article»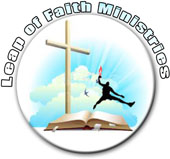 Clarksville, TN – No one denies that there are pleasures connected with drugs. Even the Bible admits that the world offers pleasure but it speaks of them as the "passing pleasures of sin". (Hebrew 11:25) They are pleasures, but they don't last. And the price men have to pay for indulging in them is too high.
What should be the attitude of believers towards the drug scene with its amphetamines, barbituates, heroin, cocaine, PCP, opium, weed, LSD, peyote, glue, nitrous oxide, and prescription drugs; such as codeine, Darvon and Percoden?  Does the Bible have anything to say about them? «Read the rest of this article»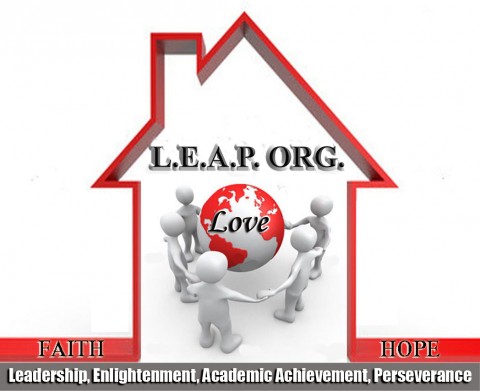 Clarksville TN – March 1st, 2012 marked another opportunity for a single parent to have a second chance. Through a collaborative partnership with the LEAP Organization and Millan Enterprises, the parent was awarded an apartment unit and is eligible to receive two vouchers making her rent free for the first two months. After which, based on compliance with the program can receive an additional 2 vouchers that will make her rent half off the market value.
As needed she may even receive additional vouchers of up to $100.00 off the rent.
«Read the rest of this article»
Despite tight revenues, state finishes fiscal year on schedule, lawmakers save jobs, education programs. (See complete text below of newly published Public Chapters of the Tennessee Code Annotated.)
NASHVILLE – While several other states struggle to close out the fiscal year ending Wednesday, Tennessee has already published new laws passed during its recently completed legislative session.
"We didn't have a $24 billion shortfall in revenue like the legislators in California are struggling with, but it was still a tight budget year in Tennessee," Senator Lowe Finney of Jackson, incoming chairman of the Senate Democratic Caucus, said.
Still, we were able to protect our better schools program – pre-K in particular – and we can move ahead with projects that will put Tennesseans back to work.
That's good for our families, our hometown economies and our state revenue. As more jobs begin to open up – thanks to projects like the West Tennessee industrial megasite – we can build a stable tomorrow for Tennesseans.
Among the laws now in effect:
Increased energy efficiency is now required in state buildings and vehicles.
Sex offenders are prohibited from being within 1,000 feet of certain places where children are likely to gather.
Tennessee driver's licenses now print birthdates larger to make them easier for retailers to read.
Vending machines installed on state property after July 1 must use energy efficient lighting, and the new lighting must be installed on any that are repaired.
«Read the rest of this article»
On Sunday, January 25th at 10:30, the Unitarian Universalists Fellowship of Clarksville will host speakers from Nashville's Magdalene House.  Everyone is invited to attend and learn about their program.
What is Magdalene House?
Women with a criminal history of prostitution and addiction are invited to stay up to two years in one of our homes rent free, in a community with other residents and no live-in staff.
During their stay, we provide a plan that is individualized for each woman that includes medical care, therapy, opportunities for addiction recovery, education and employment. Presently we have five houses and also provide an emergency safe house for four women. Our program also involves returning to the streets where Nashville prostitutes frequent as part of our continued outreach. «Read the rest of this article»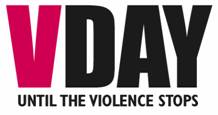 VDay events for 2008 will culminate this year in New Orleans.  Eve Ensler calls New Orleans the Vagina of America and she has chosen the New Orleans Arena to host the V-day event of the decade. V to the Tenth will be in New Orleans on April 11 and 12th, 2008. In one of her Vagina Monologues Ensler says about the fertile New Orleans: We brag about her music, the way she moves, we beg to get inside her, but disown her later when she has needs… We (can) change her story and the story of women.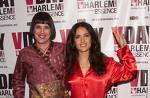 This New Orleans celebration of two performances of the award winning Vagina Monologues will feature Salma Hayek, Oprah Winfrey, Faith Hill, Jane Fonda, Jessica Alba, Jennifer Hudson, Glenn Close, Julia Stiles, Ali Larter, Sally Field, Marisa Tomei, Calpernia Addams, Rosario Dawson, Kerry Washington, and musicians Common, Eve, and Charmaine Neville. See details and get tickets at: http://v10.vday.org/
Ensler has a big picture for vaginas. V-Day is a vision to see a world where women live safely and freely. The monologues speak openly about vagina stories that were collected from women. Ending violence against women is the driving force behind the production. Women don't talk about their own sexuality; they don't talk about what pleases them, and when raped, they don't talk about that either. Most of the time, they think it was their fault that they were attacked and they walk around with the hidden fear and shame of it. «Read the rest of this article»

Yesterday's Leaf Chronicle editorial writer, Lori Riegelmann – StoryChat comments were crude, insensitive, has a point.
Anonymous users hiding behind pseudonyms online frequently engage in hateful, bigoted, and mean spirited behavior. Abuse by a minority of the users of the Leaf Chronicle Story Chat has already caused several people to shy away from participation in the public discourse at the Leaf Chronicle's web site, including myself. It's just not worth the hassle of participating. «Read the rest of this article»