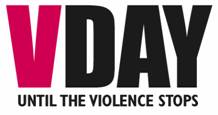 VDay events for 2008 will culminate this year in New Orleans.  Eve Ensler calls New Orleans the Vagina of America and she has chosen the New Orleans Arena to host the V-day event of the decade. V to the Tenth will be in New Orleans on April 11 and 12th, 2008. In one of her Vagina Monologues Ensler says about the fertile New Orleans: We brag about her music, the way she moves, we beg to get inside her, but disown her later when she has needs… We (can) change her story and the story of women.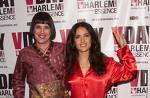 This New Orleans celebration of two performances of the award winning Vagina Monologues will feature Salma Hayek, Oprah Winfrey, Faith Hill, Jane Fonda, Jessica Alba, Jennifer Hudson, Glenn Close, Julia Stiles, Ali Larter, Sally Field, Marisa Tomei, Calpernia Addams, Rosario Dawson, Kerry Washington, and musicians Common, Eve, and Charmaine Neville. See details and get tickets at: http://v10.vday.org/
Ensler has a big picture for vaginas. V-Day is a vision to see a world where women live safely and freely. The monologues speak openly about vagina stories that were collected from women. Ending violence against women is the driving force behind the production. Women don't talk about their own sexuality; they don't talk about what pleases them, and when raped, they don't talk about that either. Most of the time, they think it was their fault that they were attacked and they walk around with the hidden fear and shame of it.
Being a victim of rape by a parent, Eve knows how difficult it is to come to terms with that kind of violation and the work it takes to feel safe in your own body again. Being silent about our own sexuality has not been helping women to avoid violence.
Ensler, who has traveled to Africa and all parts of the world to hear issues of female genital mutilation and violence, says, It's not enough to keep helping every crisis that happens. We need to have a revolution and change the source of the problem. We need men to get behind it because women can't pull it off just by themselves. We need to realize that every single culture gives permission to violence against women.
International Statistics: Violence against women and girls is widespread – one woman in three will experience violence during her lifetime, most often at the hands of someone she knows. (United Nations Population Fund, Sept. 2000 and summary).
The number of girls and women who have undergone female genital mutilation is estimated at between 100 and 140 million. It is estimated that each year, an additional 2 million girls are at risk of undergoing FGM. (World Health Organization, Fact Sheet No. 241, June 2000)
Internationally, 2 million girls between ages 5 and 15 are introduced into the commercial sex market each year. (United Nations Population Fund, Sept. 2000 and summary)
According to the Pakistan Human Rights Commission, a woman is raped every two hours in Pakistan, and in Punjab, a woman is raped every six hours and gang-raped every four days. (San Francisco Chronicle, July 2002) National Statistics: Approximately 1.9 million women are assaulted physically annually in the United States. That's one woman every 15 seconds. (U.S. Dept. of Justice, 200) One of every seven victims of sexual assault reported to the participating law enforcement agencies were under age 6. (U.S. Dept. of Justice, Bureau of Justice Statistics, 1996) Somewhere in America, a woman is raped every 90 seconds. (U.S. Dept. of Justice, 2000)
On average, more than three women are murdered by their husbands or boyfriends in the U.S. every day. (Bureau of Justice Report, "Intimate Partner Violence and Age of Victim, 1993-99," Oct. 2001) Pregnancy or recently pregnant women are more likely to be the victims of homicide than to die of any other cause. (Journal of the American Medical Association, March 2001)
In this country, MTV continually flashes us images of females in ideal male sexual fantasy roles. Clarksville On Line publisher, Bill Larson, was able to obtain a copy and permission to post the controversial film trailer to Dreamworlds III here. This film shows women always wanting sex, not meaning it when they say no, not having real minds or feelings, they are lost without men and they are just bodies. This is the trailer that MTV does not want you to see. The context is shocking and not recommended for children.
[googlevideo]-8878028990961553454[/googlevideo]
The Vagina Monologues, which is part of an organized response against violence toward women, are performed at Universities and institutions across the world, with permission from Eve Ensler and with the agreement that monies raised go to groups that help battered women.
For the seventh year running, the Vagina Monologues were performed in Clarksville on Feb 26th and 27th at APSU, and despite snow fall both nights, over 200 people came to see the performance.
Dr. Eichhorn teaches the Vagina Monologues class and she is passionate about women's studies education. Shocking, funny, and empowering are the monologues, because they talk about a subject that is taboo, the vagina and women's sexuality.
Proceeds from the Vday event went to the following non-profit organizations:
Legal Aid Society of Middle Tennessee (931) 552-6656
Rape and Sexual Abuse Center (931) 647-3632, Crisis hotline: 1-800-879-1999
Safe House (931) 648-9100 and (931) 552-6900
In this year's production at APSU: Director Carrye Beth Murray, Director Holly Lanham, Coordinator Carly Hatcher, Rebecca Hubbel, Rukiya Richmond, Bess Bedell, Ellie Renderos, Sienna Finney, Laura Boudrequx, Marcy Austin, Tinesha Lott, Jessica Axley, Tiffany Davis, Amanda Abbott, Alisa Lewis, Jessica Axley, Amber Gaulden, Nicolette Tomaszewski, Jamila Weaver, Erin McNealy, Liza Kurtz, Coordinator Debbie Boen, Shannon Woodward, Amanda Hudson, Danielle Beck, Optimum Robinson, Samantha Chew, Tonika Bell, Samantha Pearson