Topic: Debbie Boen
Dunbar Cave held their annual Spring Fling on Saturday May 9th.  Despite the rainfilled beginning, hundreds came out to attend guided nature hikes, see live birds of prey (Raptors), reptiles, and other rescued wildlife.
Over the course of the day's events, visitors took hikes, pausing to look at wildflowers or spot birds along with the general trekking. They learned about bluebirds, backpacking and many other things. Dozens of enthusiastic volunteers helped set up and take down equipment for the event, which was sponsored by the Friends of Dunbar Cave, the Warioto Audubon Chapter, Tennessee Trails Association and TN Wildlife Resources Agency.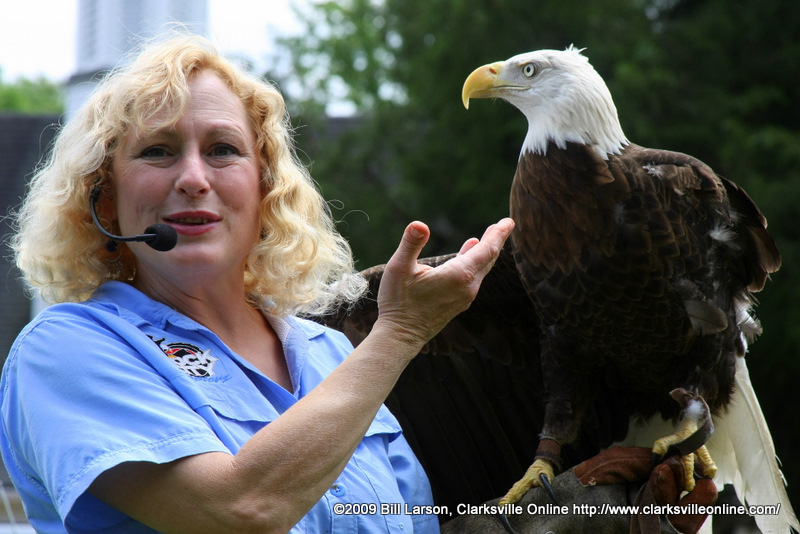 Save Our Raptors is a yearly treat at spring fling. Having the opportunity to see these birds of prey up close up is a thrill for everyone who attends. While teaching the crowd about Raptors they flew them back and forth over the crowd's heads. One gentleman even received a gentle pat on the top of his head by the wing of a Casey the Vulture. «Read the rest of this article»
At least 100 people came to Dunbar Cave on Saturday, April 25th, with rakes in hand to help spread mulch on the lake trail.  This was part of The Friends of Dunbar Cave effort that started after Christmas by collecting used Christmas trees and, with the help of CDE, turning them into safe mulch for the trails.  Safe mulch, in this case, is mulch that is only Christmas trees and not mulch of any bushes or trees that will spread seeds in the park.
Ranger Adam Neblett and Park staff Michael Fulbright was on hand to greet and thank the volunteers for their generous contribution of time, muscles and good cheer.
I hope we continue to get this much support form our local community in the future. – Adam Neblett
Many scout groups took advantage of this outdoor conservation effort.  Because of the overwhelming help, the normally three hour job got done in only an hour and a half.
«Read the rest of this article»
The Friends of Dunbar Cave group undertook the job of putting an informational kiosk in the Dunbar Cave Visitor Center; a Kiosk that can show short films to Park visitors.
Friends President David Boen led the search for a push button information Kiosk that would be able to play short informative films. Mr. Boen looked at Kiosks in use at APSU, the State Museum at TPAC, a museum in Paducah,  and along with Sally Schiller and Debbie Boen, several parks in the Nashville area. He also researched what would be needed to construct an in-wall Kiosk. He then conferred with David Britton about getting started on the task.
David Boen took a day off work and with David Britton prepared a wall in the Visitor Center lobby for the new Kiosk. They received enthusiastic help from Park Ranger Adam Neblett, and Seasonal Interpreter Michael Fulbright.
The results are wonderful; when visitors enter the lobby the new Kiosk is there to show the newly released Clean Cut Productions film along with a few other informative films.  This is one effort of several underway aimed at preserving and protecting the the beauty and integrety of the State Natural Area. «Read the rest of this article»
Two artists, mother and son, were recognized for their art at the recent DAC Art Walk and 2009 Open Exhibition hosted by US Bank and the APSU Department of Art.
Randall Boen and his mother, Debbie Boen, both brought home awards, with Randall's being a 1st place award.
The Open Exhibition is an opportunity for all artists over 18 years of age to exhibit and sell their work and help raise money for college art scholarships.  To date thirteen art majors at APSU have received the US Bank Scholarship.  «Read the rest of this article»
As a global audience tuned in on the second presidential debate, held at Belmont University in Nashville, all the action was happening on the streets surrounding the campus. Political commentators and pundits agreed that the town hall debate format simply didn't work, that the hoped for verbal battles failed to detonate any real excitement. Outside, it was another story.
I opted out of specific local debate coverage, and with CO writer Debbie Boen instead headed to Nashville to make our own voices heard. Debbie, founder of the FreeThinkers for Peace and Civil Liberties, and I (a devout member) headed for 21st and Blakemore, two blocks from the Debate Hall, center of the Nashville Peace Coalition et al rally and press conference. The Coalition the night before sponsored "an alternative debate" featuring the other candidates in the running for the US presidency. The ones without the political machine and the super-sized budgets.
Nearing Nashville on I-24 we were greeted with traffic signs directing debate trackers to the proper exits, so naturally, we made a wrong turn, got slightly misdirected and ended up exactly where we needed to be. Serendipity can be wonderful. «Read the rest of this article»
"Clarksville for Obama" joins in nation-wide social networking to grow the "Obama for Change" campaign.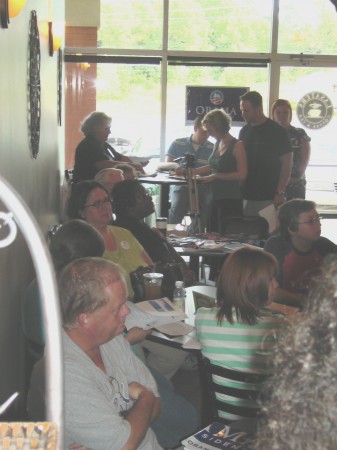 Saturday afternoon saw "Clarksville for Obama" execute their community event in participation with the nation-wide June 28th community event for the "Obama for President" campaign.
Senator Barack Obama's approach to presidential campaigning is predicated on having small citizen groups form within their own communities and build support bases from the community level up to the national organization through social networking.
Speaking for "Clarksville for Obama," Tyrone Taylor said:
"This grassroots organizing is at the heart of the Obama campaign. These small groups are being empowered to conduct and be responsible for the growth of this process."
This phenomenon was in evidence Saturday as some 50 people gathered and gave voice to their reasons for joining the "Obama for President" campaign. "Clarksville for Obama" utilized social networking tactics to contact friends, associates and potentially interested persons to invite them to attend the rally event. Emails, phone calls, text messaging, postings to MySpace and Facebook were all tactics employed to make contact and encourage people to come out. By the size of the crowd, they were quite successful in their efforts.
«Read the rest of this article»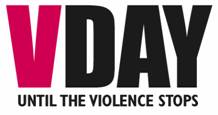 VDay events for 2008 will culminate this year in New Orleans.  Eve Ensler calls New Orleans the Vagina of America and she has chosen the New Orleans Arena to host the V-day event of the decade. V to the Tenth will be in New Orleans on April 11 and 12th, 2008. In one of her Vagina Monologues Ensler says about the fertile New Orleans: We brag about her music, the way she moves, we beg to get inside her, but disown her later when she has needs… We (can) change her story and the story of women.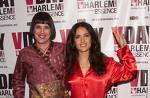 This New Orleans celebration of two performances of the award winning Vagina Monologues will feature Salma Hayek, Oprah Winfrey, Faith Hill, Jane Fonda, Jessica Alba, Jennifer Hudson, Glenn Close, Julia Stiles, Ali Larter, Sally Field, Marisa Tomei, Calpernia Addams, Rosario Dawson, Kerry Washington, and musicians Common, Eve, and Charmaine Neville. See details and get tickets at: http://v10.vday.org/
Ensler has a big picture for vaginas. V-Day is a vision to see a world where women live safely and freely. The monologues speak openly about vagina stories that were collected from women. Ending violence against women is the driving force behind the production. Women don't talk about their own sexuality; they don't talk about what pleases them, and when raped, they don't talk about that either. Most of the time, they think it was their fault that they were attacked and they walk around with the hidden fear and shame of it. «Read the rest of this article»
Tennessee plays habitat to much wildlife in the form of mammals, amphibians, fish, insects, trees, shrubs and plants. State Natural Areas are dedicated to preserving nature. Can you recognize a Tennessee flying squirrel, nuthatch, snapping turtle, maiden hair fern, sycamore, and a queen snake? Have you ever seen an American toad, great horned owl, alumroot and northern hemlock?
Clarksville artist Debbie Boen has been living a 'wild life' with such creatures for the past 21 months as she created and recently completed drawing the pictures for panels to be installed at Burgess Falls State Park in Tennessee. This artistic project required the rendering of three panels representing a woodland, lake and stream bank areas. Altogether, the panels illustrate 15 specific trees, 37 plants and flowers, 41 insects and 65 mammals, birds, fish and amphibians. «Read the rest of this article»
See what haunting history lurks inside the cave through these 3 fun and informative, not scary, skits performed by young professional actors.
You'll learn haunting facts from Ben (Hi!), the Science Guy, hear the hauntingly happy memories of the Roy Acuff and Big Band Era days and leave with haunting questions about the ancient Indian art found in caves.

Haunting History Hikes through Dunbar Cave

When:
5pm-8pm on Friday, October 27th and Saturday, October 28th
Where:
Dunbar Cave Visitors Center, Dunbar Cave State Natural Area
Admission:
$5 a person, All proceeds go right back into the Park      

BRING YOUR OWN FLASHLIGHT, children must be over 3 years old to go into the cave. Wear tennis shoes or better, (no heals or flip flops). You can wear costumes to this (what fun!), but take off your mask to go inside the cave (it's difficult enough to see with just a flashlight! And wear hiking shoes). No photography in the cave. No pets in the cave.
«Read the rest of this article»

The Ice House Cafe located on University Boulevard between Michael's Pizza and the Burrito Bungalow, is without asking for anyone's approval, hanging political art on its walls. This is a dangerous thing in this day and age.
There will be a reception on Thursday, July 6, from 5 pm till it's finished. «Read the rest of this article»