Topic: Agent Orange
Written by Curtis Johnson
Tennessee State Representative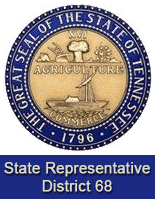 Nashville, TN – This month, House Speaker Pro Tempore Curtis Johnson (R-Clarksville), State Representative Jay Reedy (R-Erin), and the Tennessee Department of Education announced that Montgomery County Schools has received district growth funding to support education initiatives in Montgomery County.
Specifically, Montgomery County received $3,566,500.
This funding is a direct result of a Republican-led effort to not only fully fund education in Tennessee but also provide an additional $18 million to towards school district growth.
These significant investments in many Tennessee school districts will allow growing schools to maintain the necessary resources, so that they can continue offering quality education for our state's young leaders.
«Read the rest of this article»
Clarksville, TN – The Hardy Shelby Chapter 45 of the Disabled American Veterans (DAV) has named Leo Clay as new Chapter Service Officer in charge of public relations for the region.
In his new role, Clay, a Vietnam Veteran and Clarksville resident, enrolls veterans into the VA for help with claims against military incidents such as PTSD, Agent Orange, and other disabilities.
«Read the rest of this article»
Written by A.J. Perrone
U.S. Army Tunnel Rat "Vietnam"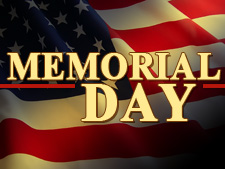 Clarksville, TN – Once again we are gathered at this wall as we have been for several years, to offer our respect and prayers for those whose names are written upon it.
Many see this wall as a "thing" made by someone to be brought out each year, displayed, and then put away in some dusty place, to await the next time it is to be put on display.
This wall is, in fact, a man-made object, but it is not just a thing. It is much much more. This wall represents the very hearts, souls, and spirits of those who are named upon it.
«Read the rest of this article»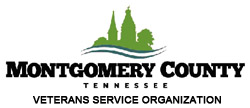 Montgomery County, TN – The Montgomery County Veterans Service Organization is hosting a Veterans Outreach for veterans and their dependents from 10:00am to 3:00pm, April 26th, at William O. Beach Civic Hall in Veterans Plaza, 350 Pageant Lane, Clarksville.
«Read the rest of this article»
Clarksville, TN – House of Heroes, Inc., a community-focused 501(c)(3) program, is coming to Clarksville on April 4th and 5th, 2012, to honor Sergeant Major (Ret.) Hubert Thomas and his wife, Mary Elizabeth.
The House of Heroes program honors military and public safety veterans and/or their spouses by repairing and improving their homes at no cost.  Since its inception in 1999, the program has repaired over 450 homes nationwide. The Thomas' house will be the program's first project in Tennessee. «Read the rest of this article»
Rep Joe Pitts considering proposal to help veterans' families obtain state car tag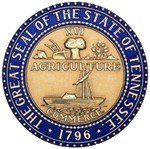 Clarksville, TN – State Rep. Joe Pitts plans to introduce a proposition that would allow veterans' families to receive the Gold Star license vehicle plate whether their family member died of post-war ailments or were killed in action.
"We found out that some family members of our veterans that suffered and died from maladies such as diseases caused by Agent Orange, weren't allowed to receive the plate from our state, though their diseases were caused by war," said state Rep. Joe Pitts (D-Clarksville). "Clarification of the current law would assure that family members that lose a veteran due to diseases caused by war would be eligible for the Gold Star license plate." «Read the rest of this article»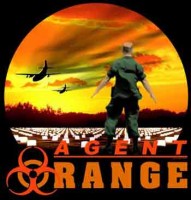 Veterans who served in Vietnam are urged to be tested for possible damage caused by the defoliant Agent Orange.
According to the Department of Veterans Affairs (VA), approximately 20 million gallons of herbicides were used in Vietnam between 1962 and 1971 to remove unwanted plant life and leaves which otherwise provided cover for enemy forces. Exposure to Agent Orange has caused 11 different diseases to develop among veterans who served in Vietnam.
It has also been concluded that exposure to Agent Orange could also affect the offspring of these veterans. Please contact the nearest VA medical center for an examination. Visit http://www2.va.gov/directory/guide/home.asp?isFlash=1 to find a center near you.