Topic: Alcoa TN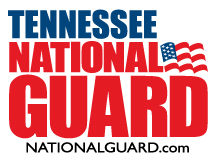 Nashville, TN – Tennessee Governor Bill Lee and Tennessee's Adjutant General, Major General Jeff Holmes, visited with more than 20 Tennessee Army National Guard Soldiers at McGhee Tyson Air National Guard Base in Alcoa on January 3rd, as the Soldiers prepare for an upcoming overseas deployment.
"On behalf of 6.7 million Tennesseans we are forever grateful for your service and sacrifices that you and your families are willing to make for our great state," said Lee.
«Read the rest of this article»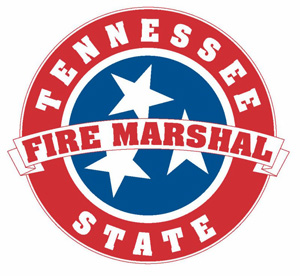 Nashville, TN – Consumers might know them as haunted houses or haunted mansions. But in Tennessee, they're called Special Amusement Buildings – and they have their own set of regulations.
As the Halloween season ramps up, the Tennessee State Fire Marshal's Office (SFMO) reminds consumers that safety features at Special Amusement Buildings are in place to help protect visitors and eliminate real-life scares.
«Read the rest of this article»
APSU Sports Information

Muscle Shoals, AL – Austin Peay State University junior Hunter Tidwell was named to the 2017 Ohio Valley Conference Men's Golf All-Newcomer team at Monday night's postseason awards banquet.
«Read the rest of this article»
APSU Sports Information

Columbia, MO – Behind a final-round 69 from senior Erik Hedberg, Austin Peay State University men's golf held onto third place at the Tiger Invitational, providing a major confidence boost as the Govs get set to prepare for the upcoming Ohio Valley Conference men's golf championships.
«Read the rest of this article»
APSU Sports Information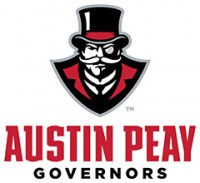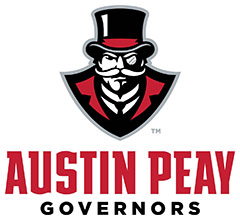 Clarksville, TN – Austin Peay State University women's tennis team sophomore Lidia Yanes Garcia has been named the Copies in a Flash APSU Athlete of the Week.
The Governors No. 1 enjoyed a sterling start to the Ohio Valley Conference season, going 2-0 to open league play against Tennessee State and Belmont, winning in straight sets against the Tigers Ani Popiashvili (6-2, 6-1) and the Bruins Laura Kent (6-3, 7-5). She teamed with Isabela Jovanovic for a 6-3 doubles win against Belmont's Maddie Gilley and Abbie Mather as well.
«Read the rest of this article»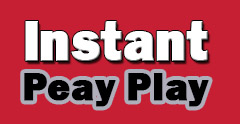 Clarksville, TN – Austin Peay State University's men's golf team opening its 2017 spring schedule February 20th at The Invitational at Savanah Harbor, in Savannah, GA, with a youthful roster looking to make its mark early-on.
As the Govs head to the first tee box today for third-year head coach Robbie Wilson, the seven-player roster only has one senior (Erik Hedberg/Barcelona, Spain) and one junior (Hunter Tidwell/Alcoa, TN) on the squad.
«Read the rest of this article»

Nashville, TN – Tennessee ranks No. 1 among U.S. states for advanced industry job growth since 2013, the Brookings Institution found in a newly released report.
From 2013 to 2015, Tennessee's advanced industry jobs increased by an average of 4.6 percent annually, according to Brookings, a Washington, D.C.-based think tank. With the highest percentage growth rate among U.S. states, Tennessee outpaced the national average of 2.46 percent annual advanced industry job growth.
«Read the rest of this article»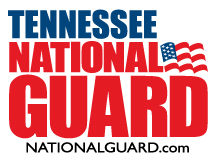 Knoxville, TN – Several Tennessee Army National Guard Soldiers from the 1-230th Assault Helicopter Battalion that is now part of Joint Base McGhee-Tyson in Knoxville, TN, were awarded the Sikorsky Rescue Award July 10th, for participating in three different lifesaving missions in Eastern Tennessee earlier this year.
"To be eligible to receive the Sikorsky Rescue Award, an individual must have directly performed a lifesaving rescue in any Sikorsky helicopter," said Shay Collins, a customer award program manager with Sikorsky Aircraft Corporation.
«Read the rest of this article»
AT&T Gigabit Speeds also now available to Businesses in 22 Tennessee Communities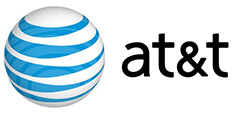 Nashville, TN – AT&T1 is bringing gigabit internet speeds to Clarksville and even more businesses in 22 Tennessee communities. With AT&T Business Fiber, more businesses can download and upload up to 1 gigabit per second (Gbps).2
"For years, as a result of the pro-business policies that have been pursued by our elected leaders at the state and local levels, AT&T has provided Gigabit and multi-Gigabit connections to businesses across Tennessee, helping to spur business success and job creation," said Joelle Phillips, president of AT&T Tennessee.  "With the increased speeds now available through AT&T Business Fiber, AT&T employees have shown yet another example of how we are innovating to increase connectivity to businesses in urban and rural areas alike."
«Read the rest of this article»
Written by Staff Sgt. Melisa Washington
Tennessee National Guard J9 Military and Family Readiness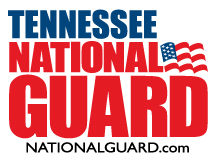 Smyrna, TN – When a fire destroyed Sgt. David Adams' home in Johnson City, Tennessee, this past Wednesday, he was grateful to have his National Guard family at the ready for support. The house caught fire while he was conducting annual training in Alcoa, Tennessee with his unit, Detachment 1, G Troop, 1/230th Air Cavalry.
All of Adams' belongings were destroyed, but luckily his brother, who was staying in the home at the time, was able to evacuate without injuries.
«Read the rest of this article»