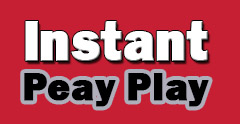 Clarksville, TN – Austin Peay State University's men's golf team opening its 2017 spring schedule February 20th at The Invitational at Savanah Harbor, in Savannah, GA, with a youthful roster looking to make its mark early-on.
As the Govs head to the first tee box today for third-year head coach Robbie Wilson, the seven-player roster only has one senior (Erik Hedberg/Barcelona, Spain) and one junior (Hunter Tidwell/Alcoa, TN) on the squad.
Rounding out the team's register are two sophomores (Sean Butscher/Tallahassee, FL; Sam Lopez/Munford, TN) and three freshmen (Michael Busse/Rochester Hills, MI; Austin Lancaster/Hendersonville, TN; Alex Vegh/Gahanna, OH).
In fact, of the Govs current roster only Hedberg (71 rounds), Butscher (20) and Lancaster (11) have more than 10 total rounds experience on the college level.
Tidwell will be in the number-one slot this opening weekend, having closed out the fall schedule with eight straight rounds in the 70s, having never finish any worst that eight-over-par in any tournament over that span – including an 11-place finish at the Hummingbird Invitational to close out the fall slate.
Hedberg had the best finish in the fall for the Govs, shooting even-par 216 at the Skyhawk Classic, finishing in fourth-place over, while eight of his 14 fall rounds were 75s or better.
Both Lancaster and Vegh both appeared in four events in the fall for the Governors, with Lancaster recording nine of his 12 fall rounds in the 70s, while Vegh carded six of nine rounds in the 70s.
Rounding out Wilson's opening tournament line up is Butscher, who in the fall posted seven of his eight rounds in the 70s.
While this opening 36-hole tournament is the first of five tournaments the Govs will play this spring before taking past of the Ohio Valley Conference Championship on April 24th through 26th in Muscle Shoals, AL, Austin Peay will get an early indication of where they are in the conference overall as well with fellow OVC members Belmont and Eastern Kentucky also being in the tournament's field this week – with both having finished above the Govs in the final standing of the OVC Tournament last year.