Topic: animal adoption
Nashville, TN – Looking for a new best friend? Nashville Zoo is hosting its fourth annual Meet Your Best Friend at the Zoo animal adoption drive on Saturday, November 15th. From 10:00am-4:00pm, area humane societies, animal shelters and pet adoption agencies relocate to the Zoo parking lot with available dogs and cats looking for permanent homes.
Almost 400 pets have been adopted since Meet Your Best Friend at the Zoo began in 2010. Guests are welcome to come pick their pet for adoption and receive information and promotional items from area pet service providers.
«Read the rest of this article»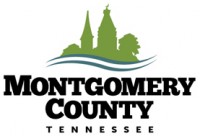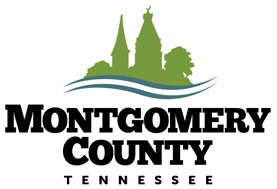 Montgomery County, TN – In the month of July, the Montgomery County Animal Control and Adoption Service cat adoption fees will only be $12.00.
Tiny Town Veterinary Clinic has offered to spay and neuter cats adopted in July for free and Animal Control will be waiving the $25.00 adoption fee.
«Read the rest of this article»
Saturday Event to Benefit Shelter Dogs and Cats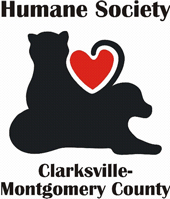 Clarksville, TN – Dozens of volunteers and local animal advocates have organized an outreach and fundraising event that will be held in the parking lot of Montgomery County Animal Control, 616 North Spring Street, this Saturday, June 15th between 10:00am-4:00pm.
Saturday's event is inspired by a nationwide effort known as the National No Kill Movement, which challenges animal shelters, animal advocates and communities across the nation to do better. Per the organization's website: The leading cause of deaths among healthy dogs and cats in the United States is due to killing in shelters.
«Read the rest of this article»
With the firing of Karen Josephson as the Montgomery County Animal Control director, an already serious problem is getting worse. It's a very emotional and political issue, and it won't get any better until we all take responsibility for our pets.
Josephson was fired over some administrative shortcomings, and missing receipts, but what she was really fired for, in my opinion, was bringing too much publicity to the problem, and having a big heart. Montgomery County Mayor Carolyn Bowers had just had enough of the non-stop headlines. The daily reminder that this is a serious problem, and only getting worse, was too much for the mayor. «Read the rest of this article»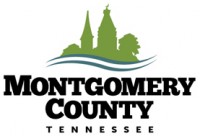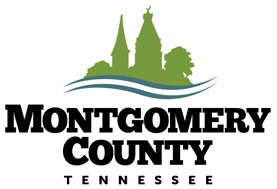 Montgomery County, TN – Girl Scout Troop 736 will be hosting a Saturday Adoption Event at Montgomery County Animal Control on May 12th from 10:00am to 1:00pm.
They have made special bandanas for the animals and will assist potential adopters with animals as well as answer questions about the animals. «Read the rest of this article»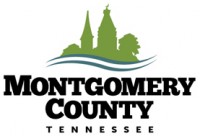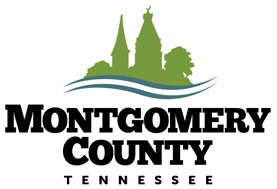 Clarksville, TN – Montgomery County Animal Control Director Karen Josephson says her department is "overwhelmed" with unwanted pets and strays, and the problem doesn't look like it's getting any better.
In an exclusive interview with Clarksville Online, Josephson explained the situation she and her staff have been dealing with the last couple of weeks.
«Read the rest of this article»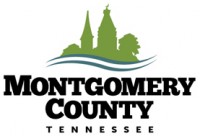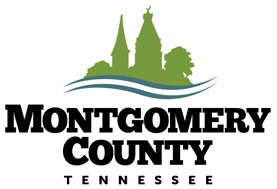 Montgomery County, TN – Montgomery County Animal Control and Adoption Services hosted its first ever "Adoption Night" as part of their new operating hours that began January 1st. Last night's event yielded 33 citizens visiting the facility and six adoptions.
"We had no idea that our first night would be such a success," states Animal Control director Karen Josephson. She continues, "It's great to see that our new hours are working well for the citizens and not to mention the adoptions!" «Read the rest of this article»
Clarksville, TN – Montgomery County Animal Control has a new Director and she's a breath of fresh air.  Karen Josephson comes to us by way of the Cheatham County Animal Control where she took that department from being one of the top "kill" centers in the state, to a department that had an 80% rescue/survival rate.
She hopes to make Montgomery County as good if not better.  "Education is the key" stated Josephson.  "The community has to understand that they have to take responsibility for their animals.  The animals depend on them to do the right thing. A pet has no-one to depend on except its owner.  I'm disturbed by how some people treat their animals." said Josephson.
«Read the rest of this article»
American Humane Association, American Veterinary Medical Association, CATalyst Council, and Petfinder Offer Top 10 Checklist for Cat Parents and Parents-To-Be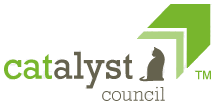 Washington, D.C. – Millions of Americans will heed the national call to visit their local shelter or rescue center during Adopt-A-Cat Month this June, and leading national animal organizations are encouraging families and individuals interested in adopting a cat to take home not just one kitty, but two.
This is among the "Top 10" suggestions from American Humane Association, American Veterinary Medical Association, CATalyst Council and Petfinder. The four organizations collaborated to create a Top Ten Checklist to help navigate the weighty decisions that come with the awesome responsibilities of pet adoption. They have also created an online resource center – available at www.americanhumane.org/aacm – for use by shelters, veterinarians, individuals and anyone who wants to ensure the well-being of cats.
«Read the rest of this article»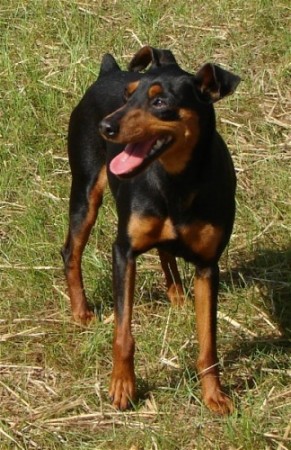 My family adopted a rescued puppy and named her Sophie. I found her on petfinder.com, which has pets from local humane societies and shelters. My dog came from Jack's Place which is about 50 miles North of Clarksville in White Plains, KY.
I haven't had a dog in a long time. She is already part of the family. It only took two minutes for her to know she is lower in the pecking order than our 10-year-old cat Rose, but they're starting to get along.
Someone abandoned or 'dropped' Sophie out in the country, despite her being a pure bred miniature pinscher. Most dogs left this way die from starvation. Bob and Christine operate Jack's Place and are at their maximum capacity with adoptable dogs and cats. If you have room in your home and heart and would like a dog or cat, try petfinder.com before you purchase a pet. Ninety percent of pets taken to animal shelters are euthanized; there are just too many of them.
The kindest thing you can do for all dogs and cats is to have yours spayed or neutered. According to the Clarksville Humane Society, Clarksville kills over 90 animals a week because of over-population.