Saturday Event to Benefit Shelter Dogs and Cats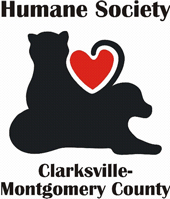 Clarksville, TN – Dozens of volunteers and local animal advocates have organized an outreach and fundraising event that will be held in the parking lot of Montgomery County Animal Control, 616 North Spring Street, this Saturday, June 15th between 10:00am-4:00pm.
Saturday's event is inspired by a nationwide effort known as the National No Kill Movement, which challenges animal shelters, animal advocates and communities across the nation to do better. Per the organization's website: The leading cause of deaths among healthy dogs and cats in the United States is due to killing in shelters.
And, historically Montgomery County has been a leader in euthanasia with rates as high as nearly four times the national average.
Educational tables will provide information about key topics that will further improve current adoption rates at the shelter and decrease intake, the combination of which reduces euthanasia rates exponentially. Spay-neuter, pet behavior/training, special need adoptions, microchipping, and volunteering are just a few of the information tables that will be available.
Upwards of 50 dogs and cats can be found at the shelter on any given day – all waiting for a forever home. Volunteers are hopeful that every pet in the shelter will be adopted by closing time, 4:00pm on Saturday. The public will be also be able to check out the shelter's new adoption trailer, which will be parked in the parking lot.
The event is doubling as a fundraising effort to replace outdoor kennels at the shelter, some of which have recently been held together with zip ties. The Fences for Fido donation drive is looking to raise $4,000 to make substantial improvements to the outdoor play yard by adding 11 heavy gauge outdoor kennels to enable volunteers and staff to rotate and exercise dogs safely throughout the day.
Funds are being raised through sales of baked goods, hot dogs, nachos and drinks. A silent auction will also be held and will feature a dozen or so items including a Belk fragrance gift basket valued at over $500.00.
The Humane Society of Clarksville-Montgomery County will offer coupons for $10.00 off of any spay-neuter voucher, and Dr. Leslie Burchett with Tiny Town Veterinary Clinic will be providing microchips between 12:00pm-4:00pm for just $23.00 each, which includes lifetime registration. Chips quantities may be limited so early attendance is encouraged.
Volunteers are still needed for this event. Shifts are: 9:00am-Noon (Includes Setup), Noon-3:00pm, 3:00pm-5:00pm (Includes Cleanup), OR any combination of those times.
For more information, please call 931.648.8042 or to make a tax-deductible donation to the Fences for Fido fund, mail to HSCMC, PO Box 571, Clarksville, TN 37041 and earmark your donation for "Fences for Fido".