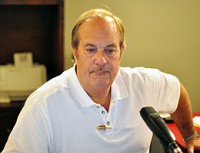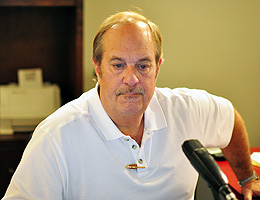 With the firing of Karen Josephson as the Montgomery County Animal Control director, an already serious problem is getting worse. It's a very emotional and political issue, and it won't get any better until we all take responsibility for our pets.
Josephson was fired over some administrative shortcomings, and missing receipts, but what she was really fired for, in my opinion, was bringing too much publicity to the problem, and having a big heart. Montgomery County Mayor Carolyn Bowers had just had enough of the non-stop headlines. The daily reminder that this is a serious problem, and only getting worse, was too much for the mayor.
It's been a year of too many headlines for Mayor Bowers.
When Josephson was hired, she came with "glowing" recommendations and was going to get the department in shape.  She had an impeccable record and reputation. She lowered the "kill" rate at our facility, and was adopting animals at a fever pace. She was trying to work with all of the animal rescue groups, without showing favoritism, which in itself is a daunting task.
She was also being "stabbed in the back" by some her own employees, and some local animal activists who think they have all the answers. One very prominent animal "lover" even brags about her role in the firing of the previous director, David Selby.
Yeah, you should be proud.
Local veterinarian Dr. Ron Whitford has been very critical of how the Animal Control facility was being run, and how animals were being euthanized. He has also "called out" the Clarksville-Montgomery County Humane Society for their non-stop fundraising, and still no spay-neuter clinic. Whitford has been the subject of attacks by local animal lovers, and has been threatened by people who claim he's "a dangerous vet."
Why haven't other veterinarians spoken up?  Curious.
Now, Mayor Bowers has appointed Sgt. Tim Clifton of the Montgomery County Sheriff's office as the new director. Clifton has absolutely no experience in animal control, animal adoption, or any of the responsibilities of the job. But he does have the qualification of closing off the department to the public. Volunteers have already been turned away, very little publicity has been dispensed about how the public can help, and make no mistake, you will not read another story about unwanted and abused pets, and how overwhelmed that department is.
Out of sight, out of mind.
What's most disappointing, is the lack of interest among other public officials. Not a single elected official has come to the aid of that department. There's been a lot of talk, but no action. So, animals die. It's just a matter of time before the city has to get involved, because that's how terrible the problem is and we just can't continue to put our head in the sand.
I have given untold amounts of publicity to the animal problem in my career. I have given my own money and raised awareness to the problem, but nobody cares. Fort Campbell dumps hundreds of unwanted pets on our facility and we get no help from the base. Animal activists, and rescue groups are labeled as "fanatical." One particular animal lover has been barred from the facility.
And animals die.
So please, if you have a heart, spay or neuter your pet. If you have a heart, DO NOT take your pet to Montgomery County Animal Control. If you're concerned about the animals, then hold our public officials accountable for their actions, or lack thereof.