Topic: Ron Whitford
David overheard the doctors talking in the hallway.  The weather was so bad, it was doubtful that the helicopter could fly and the Vanderbilt Extraction Team could retrieve the heart.  They would classify this as a "dry run" and let Suzanne go home.

David went back into the room to be with his wife.  Doctors and nurses were attending to her, monitoring her condition.

Just as the surgical team was about to call the operation off, a member of the medical team burst into the room.

"They've taken off.  It's a go!"
«Read the rest of this article»
With the firing of Karen Josephson as the Montgomery County Animal Control director, an already serious problem is getting worse. It's a very emotional and political issue, and it won't get any better until we all take responsibility for our pets.
Josephson was fired over some administrative shortcomings, and missing receipts, but what she was really fired for, in my opinion, was bringing too much publicity to the problem, and having a big heart. Montgomery County Mayor Carolyn Bowers had just had enough of the non-stop headlines. The daily reminder that this is a serious problem, and only getting worse, was too much for the mayor. «Read the rest of this article»
Clarksville, TN – Clarksville veterinarian Dr. Ron Whitford went on the attack in a broadcast interview today responding to an email "smear" campaign that alleges he is a "dangerous vet, and could kill your dog," and says he will spend one million dollars of his own money to sue those responsible for the unfounded attack.
Whitford says he will sue for twenty million dollars, then after paying legal fees, will use the settlement to "Spay and neuter every animal in Montgomery County." «Read the rest of this article»
Clarksville, TN – An e-mail has been circulating warning of a "dangerous vet in Clarksville" and the target of this attack is Dr. Ron Whitford of the St. Bethlehem Animal Clinic.
The message is from a woman named Stacia Bearden, and details a story about a dog that was taken to Dr. Whitford's clinic where it was spayed. According to the email the puppy got sick and died.
After the puppy died, another Vet did an autopsy and determined that the original procedure was faulty because Dr. Whitford had used "zip ties" instead of "sterile sutures" to close off the arteries during the operation. The email goes on to warn everybody "not to use this vet, he could kill your dog."
Whitford is outraged. «Read the rest of this article»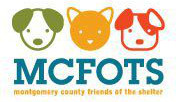 Clarksville, TN – Dr. Ron Whitford at the St. Bethlehem Animal Clinic has taken a pro-active approach to helping control the animal population in Clarksville-Montgomery County. Considered one of the best in his field, Dr. Whitford has secured grants that are available to pet owners who delay getting their pets spayed or neutered because of the cost.
"We've been hearing about a spay-neuter clinic here for years, and we still don't have one, so I decided to find the grants that are out there so we can get this problem under control." said Whitford.  "Working with the Montgomery County Friends of the Shelter, we're getting the word out to pet owners that you can afford this procedure, and you need to take responsibility for your pet and get this done." «Read the rest of this article»
Clarksville, TN – After weeks of miscommunication, and misunderstanding over invoices related to the construction of the new airport terminal, it appears that the Airport Authority is going to get it's money from the City of Clarksville.
Accusations had been running rampant on all sides of the issue, concerning unpaid bills, causing some city and county leaders to question what was going on at Outlaw Field.  Further questions about cost over-runs, and "change orders" were of concern.
The accusations had reached a fever pitch, and last Friday, board chairman Dr. Ron Whitford met with Clarksville mayor Kim McMillan to come to an understanding of the problem.  It appears that the city is following through with its promise. «Read the rest of this article»
Clarksville, TN – Clarksville Mayor Kim McMillan met with Airport Authority board member Dr. Ron Whitford today to settle financial questions related to the new airport terminal project.  Claims and counter claims have been made in recent weeks concerning the project, with some board members accusing the City of Clarksville of "malfeasance."
Issues arose when the city did not make payments allocated for the new terminal, that were tied to federal grants provided for the project.  Accusations were running rampant that there was "over charges" tied to change orders that were not a part of the project, something that board members vehemently denied. "Our books are open for anyone to see." said Jerry Clark, the project manager. "Any change orders related to this project were well within the acceptable limits of any project of this nature, and the implication that there has been mismanagement is absurd." Clark said.
«Read the rest of this article»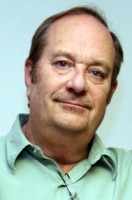 Clarksville, TN – Questions about the City of Clarksville paying it's share of the construction costs related to the Outlaw Field Terminal project is expected to be cleared up at a meeting scheduled for tomorrow.
There's been some concern from those close to the project about the City not paying it's share of the construction costs.  At an Airport Authority meeting last night, city councilman Nick Steward was rebuffed by Authority Chairman Ron Whitford when pressed about the City paying it's bills.  Whitford said the issue would be cleared up at a meeting scheduled Friday. «Read the rest of this article»
Mayor Carolyn Bowers confronted questions surrounding a conflict of interest at the Regional Airport Authority, specifically those surrounding local architect Jerry Clark, and his daughter-in-law, in a Saturday radio interview on 1400 WJZM. In an extensive interview on "Clarksville in Review", Bowers explained what happened during a meeting with Clark, Mayor Kim McMillan and Erinne Hester, who is the County's Accounts and Budget director.
On October 10th, a meeting was called by Bowers to discuss potential "conflict of interest" issues related to The County Purchasing Act of 1957. It basically states that anyone wanting to do business with the county, could not serve on any boards or commissions within county government. Jerry Clark was a member of the Airport Authority and his architectural firm has and wishes to continue to do business with the county, which is all perfectly legal, and so far, there's been no report of mis-management or wrongdoing. «Read the rest of this article»