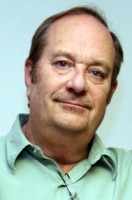 Clarksville, TN – Questions about the City of Clarksville paying it's share of the construction costs related to the Outlaw Field Terminal project is expected to be cleared up at a meeting scheduled for tomorrow.
There's been some concern from those close to the project about the City not paying it's share of the construction costs.  At an Airport Authority meeting last night, city councilman Nick Steward was rebuffed by Authority Chairman Ron Whitford when pressed about the City paying it's bills.  Whitford said the issue would be cleared up at a meeting scheduled Friday.
In an e-mail sent to the city council from Mayor Kim McMillan, "The City has paid its portion of all construction invoices for the terminal construction project as they have been submitted and all invoices that have been submitted to date have been paid.  The City has paid the expenses based on actural invoices submitted by the airport authority, as it has historically done for the airport and other entities it funds. The County has advanced some of its share of the terminal construction costs to help with the airport's cash flow as the authority has stated that they have cash flow problems due to the State not having reimbursed them timely for certain grant dollars.  As Stated previously, all outstanding invoices have been paid to date."
Questions about the city's payment first surfaced two weeks ago, when sources informed Clarksville Online that the bills were not being paid as the city council had instructed.  Sources at the airport confirmed that the city was still "outstanding" on some portions of the invoices, but they felt it was a simple clerical misunderstanding and was expected to be cleared up shortly.
According to Mayor McMillan, "The City Finance Director, the County Finance Director and the Airport Manager have a meeting scheduled to quantify the actual dollars needed by the authority as it has not given any specific numbers as to what their needs are and there has been no way to verify that an advance of the terminal construction dollars by the City to match that advanced by the County will actually result in the desired result of the terminal being completed and the contractor paid on a timely basis."
Neither Mayor McMillan nor Mayor Carolyn Bowers is expected to attend tomorrows meeting. Several city council persons have indicated they will attend.
About Hank Bonecutter
Sections
News
Topics
Airport Terminal Building, Airport Terminal Construction, Carolyn Bowers, City of Clarksville, Clarksville Mayor, Clarksville TN, Kim McMillan, Montgomery County Government, Montgomery County Mayor, Nick Steward, Ron Whitford