Topic: Apple iPad

Clarksville, TN – The Clarksville Police Department reports approximately 21 vehicle burglaries in the City of Clarksville (reported) over this past weekend with most of those burglaries being to unlocked vehicles.
There were two guns, military gear, IPADs, wallets, money, etc. stolen during the vehicle burglaries.
«Read the rest of this article»
Useful tools for staying organized and on time
Yonkers, NY – Whether you're a habitual "to-do" list creator or are notorious for being late, getting organized may be right at your fingertips. The March 2013 issue of ShopSmart magazine, from Consumer Reports, identifies free phone and tablet apps that can help you keep track of day-to-day appointments and tasks while keeping you on schedule. «Read the rest of this article»
Clarksville, TN – In the traditional closing to the Thanksgiving holiday, thousands of people left their homes on Thanksgiving evening to stand out in the cold waiting for the chance to participate in Black Friday. Retailers across the country offer some of the best deals of the year to shoppers eager to begin the Christmas purchases.
Shaquana Harmon was waiting at the entrance to Governor Square Mall with her sisters and cousins. They were hoping to find some deals on some new outfits from Victoria's Secret and Old Navy. They arrived at the mall at around 8:00pm on Thanksgiving day for the midnight opening. "We were already out and about and had stopped at Walmart, and so we decided to come on over to the mall afterwards." They were the 2nd group to arrive at the main entrance with the other arriving shortly before at around 7:30 PM.
«Read the rest of this article»

Nashville, TN – The Tennessee Department of Safety and Homeland Security is using Apple iPad technology in its state driver service centers to help improve wait times for customers who need to renew or replace driver licenses.
The department has installed 72 iPad kiosks, called ASSETS (automatic self-service electronic terminals), inside 26 driver service centers across Tennessee, primarily located in the state's urban areas. Customers who visit specified driver service centers to simply renew or replace a lost driver license may use a special application installed on the iPads to quickly complete and pay for the transaction using a credit or debit card.
«Read the rest of this article»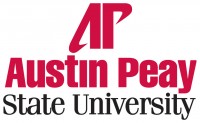 Clarksville, TN – Interactive technology in the classroom has been shown to enhance student learning. The Apple iPad is one of the most exciting innovations of modern technology and has tremendous potential as a teaching tool.
The question for Dr. Robert Shelton, assistant professor of chemistry at Austin Peay State University, is whether interacting with an iPad in a general chemistry classroom environment actually promotes student learning. «Read the rest of this article»
Shoppers Will Spend Four More Hours Gift-Hunting this Year
Twenty-nine Percent Plan to Shop in Stores on Black Friday

Yonkers, NY – Frugality must be time-consuming because although many Americans plan to cut back slightly on their holiday spending this year, they won't be cutting back their time spent on shopping itself.
On average, adults will spend, on average, 19 hours gift-hunting this holiday season – 27 percent more than last year, according to a new Consumer Reports Holiday Shopping Poll. Meanwhile, twice as many consumers will be spending less money this season (33 percent) than more (15 percent), according to a previous poll by Consumer Reports. «Read the rest of this article»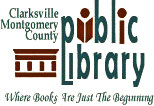 Clarksville, TN – An iPad, a Sony eReader and an iPod Shuffle are prizes that are up for grabs just for using your library card at the Clarksville-Montgomery County Public Library in April. It's National Library Week – what better time to dust off that library card or sign up for a new one and come see what great free services your public library has to offer. From books to DVDs to downloadable ebooks and audiobooks and free WiFi, the library is there to meet your needs. «Read the rest of this article»
July Issue Features Ratings of Nine Models; Review of the Apple iPad as an E-Book Reader

Yonkers, NY — New e-book readers keep hitting the market, yet a veteran model, the Amazon Kindle e-book reader tops Consumer Reports first full Ratings of these devices.  Despite improvement to the rival Barnes & Noble Nook e-book reader and the arrival of Apple's iPad tablet computer, which offers e-reader capability, Amazon's Kindle is still the best choice for most consumers.   The report and Ratings of e-book readers is featured in the July issue of Consumer Reports and on www.ConsumerReports.org.
Consumer Reports testers recently put nine e-book readers through comprehensive lab tests. Amazon's Kindle, $260.00, and its super-sized sibling, the Kindle DX, $490.00, had crisper, more readable type than any other model in the Ratings and slightly better than the Apple iPad, whose e-reading capabilities were assessed but excluded from the Ratings (see below).  The Kindles were among the fastest at refreshing and turning pages.  For most users, the lower-priced Kindle is a better choice than the DX because of its lighter weight and smaller size, unless extra real estate is needed for reading content such as e-textbooks. «Read the rest of this article»