Topic: APSU Office of Undergraduate Research

Clarksville, TN – A common regret recent college graduates share is that they wish they had not let opportunity pass by them.
It's a complaint that takes a lot of forms — some wish they had studied abroad, others wish they joined a campus club and still more wish they had taken that internship opportunity — but you would not be alone in wishing you had said "yes" more often during your college years.
«Read the rest of this article»

Clarksville, TN – The Austin Peay State University Center for Service-Learning and Community Engagement, in association with the departments of Career Services and International Education and the Office of Undergraduate Research, held a High Impact Practices (H.I.P.) Showcase on November 30th, highlighting the work of University students and professors in applying learning to real-world scenarios over the past year.
Over 150 people attended the event, which saw 30 students present their experiences in high impact practices.
«Read the rest of this article»

Clarksville, TN – Art can be seen as a window into the world, and Austin Peay State University art and biology double major Nicole Santoyo's recent work has done that, offering a look into a familiar world through the lenses of an unfamiliar visitor.
Santoyo was awarded a 2015-16 Presidential Research Scholarship (PRS) for her presentation, titled "Southern Epic: Addressing Contemporary Tennessean Life," a series of oil paintings addressing what she saw as a misrepresentation of the South; namely, a tendency to focus on presenting life in states like Tennessee as more idyllic and glamorous than the reality.
«Read the rest of this article»

Clarksville, TN – There are mathematicians and there are artists, and then there is the rare breed that find a way to merge two of the most seemingly disparate fields of study imaginable.
Austin Peay State University math major Paul Watkins does not resemble the "traditional" math student – with long hair and an even longer beard, Watkins looks more like the type who would be at home in an art studio.
«Read the rest of this article»

Clarksville, TN – In late October, a van filled with some of Austin Peay State University's brightest students headed east for a unique scholarly event.
About four hours later, the van arrived at the University of Tennessee Knoxville campus for the inaugural Tennessee Experiential Learning Symposium (TELS)—the state's first academic conference to focus on service learning, study abroad and undergraduate research.
«Read the rest of this article»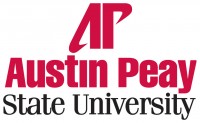 Clarksville, TN – Research that is not shared with the world has little value and, with that in mind, the Office of Undergraduate Research at Austin Peay State University recently celebrated the research of its students during the 10th Annual Research and Creativity Forum.
Held Friday, April 17th, in the Morgan University Center Ballroom on the University campus, the forum, as well as the Graduate Research Extravaganza, offered students of all majors and disciplines a chance to promote and showcase the scholarship and creativity in postsecondary education.
«Read the rest of this article»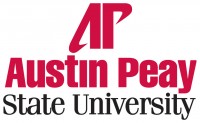 Clarksville, TN – As a part of Black History Month, the Wilbur N. Daniel African American Cultural Center is excited to welcome "The Four Black Doctors" to the Morgan University Center Ballroom on February 10th from 5:00pm-7:00pm. The event is free and open to the public.
Jeremy Campbell, PharmD, Corey Guyton, PhD, Steven D. Kniffley Jr., PsyD and Keyon Thompson, DPT, are four Black men who made a promise that changed their lives forever. While undergraduate students, they promised that they would all finish doctoral degrees before the age of 30 – a promise they fulfilled in the spring of 2013. «Read the rest of this article»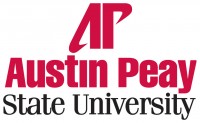 Clarksville, TN – Have you ever heard of atrazine? It's a popular, but potent, weed-killer, and chances are, there are traces of this chemical contaminant in your body.
In the late 1990s, the agri-chemical giant Syngenta hired Dr. Tyrone Hayes, professor of integrative biology at the University of California at Berkley, to make sure atrazine was safe for the public. «Read the rest of this article»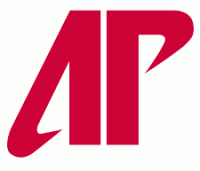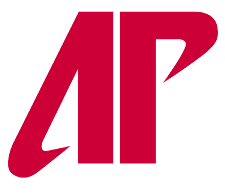 Clarksville, TN – On Thursday afternoon, members of Austin Peay State University's Phi Alpha Theta (PAT) history honor society unveiled the third volume of its popular scholarly journal, Theta-Delta, during a ceremony in Harned Hall. The slim, red booklet might at first resemble the previous two editions of the journal, which features academic papers by APSU history students, but co-editor-in-chief Deanna Carter pointed to the masthead to show how this volume was different.
The names of several APSU history faculty members now serve on the journal's editorial board. Dr. Jason Verber, assistant professor of history, also shared editor-in-chief duties with Carter.
«Read the rest of this article»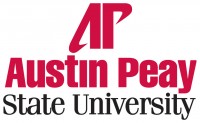 Clarksville, TN – Earlier this spring, a bidding war erupted on the Austin Peay State University campus. Specifically, several different departments were fighting over the honor to pay for biology student Eva Grebe to attend the annual Council on Undergraduate Research's Posters on the Hill Convention in Washington, D.C.
Only 60 out of 800 applicants nationwide are accepted to attend the convention. Grebe was the only Tennessee college student to be invited.
«Read the rest of this article»