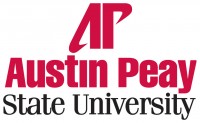 Clarksville, TN – Have you ever heard of atrazine? It's a popular, but potent, weed-killer, and chances are, there are traces of this chemical contaminant in your body.
In the late 1990s, the agri-chemical giant Syngenta hired Dr. Tyrone Hayes, professor of integrative biology at the University of California at Berkley, to make sure atrazine was safe for the public.
"My laboratory showed that the herbicide atrazine (the number one selling product for Syngenta) is a potent endocrine disruptor that chemically castrates and feminizes exposed male amphibians at low ecologically relevant concentrations," Hayes wrote on his website,
www.atrazinelovers.com
. "The company and their consultants at Ecorisk Inc. were not enthusiastic about my findings."
Hayes discussed atrazine and its relation to tumors and breast cancer in humans during a 2010 Technology, Entertainment and Design (TED) conference. At 11:15am on April 7th, Hayes will visit the Austin Peay State University Sundquist Science Complex, room E-106A, to discuss both his research and his background for the APSU Access and Diversity Grant Speaker Series.
The event, which is free and open to the public, is also part of the APSU Center of Excellence for Field Biology's Honors Seminar Program.
"The purpose of the Access and Diversity Grant Speaker Series is to provide opportunities for students from underrepresented and underutilized populations to become informed about the options available to them post graduation, research being performed by underrepresented scholars and organizations helping to promote STEM education in underserved populations," Dr. Christopher Gentry, director of the APSU Office of Undergraduate Research, said.
Hayes, a native of South Carolina, graduated summa cum laude from Harvard University, and, at the age of 35, he became one of the youngest full professors at Berkley. His primary research focus is on the role of environmental factors on growth and development in amphibians.
Hayes is the recipient of the President's Citation Award from the American Institute of Biological Science, the National Geographic Emerging Explorer Award, the Jennifer Altman Award for Integrity in Science and the Distinguished Teaching Award and the Distinguished Mentor Award from UC Berkley.
For more information on this lecture, contact Gentry at or Dr. Steve Hamilton at .