Topic: Biology

Clarksville, TN – My mom is a retired teacher (and so is her sister), so education has always been an important part of my life. For my brother, sister and me, the question was not if we were going to college but where. I graduated from the College of Charleston (CofC) in 1985.
«Read the rest of this article»

Clarksville, TN – The 10 Austin Peay State University (APSU) students in Dr. Sergei Markov's junior- and senior-level biology classes this semester are taking advantage of a unique research opportunity that could help lead to medical breakthroughs.
They're participating in Science Education Alliance-Phage Hunters Advancing Genomics and Evolutionary Science (SEA-PHAGES), a yearlong laboratory course in which students discover, isolate and analyze bacteria-infecting viruses called bacteriophages. The bacteriophages more commonly are called phages, and the students are phage hunters.
«Read the rest of this article»
NASA's Jet Propulsion Laboratory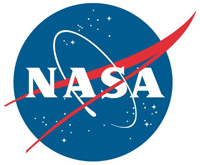 Pasadena, CA – In the last decade, we have discovered thousands of planets outside our solar system and have learned that rocky, temperate worlds are numerous in our galaxy. The next step will involve asking even bigger questions. Could some of these planets host life? And if so, will we be able to recognize life elsewhere if we see it?
A group of leading researchers in astronomy, biology and geology has come together under NASA's Nexus for Exoplanet System Science, or NExSS, to take stock of our knowledge in the search for life on distant planets and to lay the groundwork for moving the related sciences forward.
«Read the rest of this article»

Nashville, TN – Megan Hart, a graduate student at Austin Peay State University, is the first recipient of the Robert M. Hatcher Memorial Scholarship.
The $1,000 scholarship is named in honor of Bob Hatcher, who served the Tennessee Wildlife Resources Agency for 38 years including serving as the Non-Game and Endangered Species Coordinator from 1987 until 2001.
Megan completed her bachelor's degree in biology in 2015 with a perfect 4.0 grade point average. She is pursuing her master's degree in biology, focusing on conservation and wildlife biology.
«Read the rest of this article»
Fort Campbell, KY – Two Campbell Crossing residents have been selected as recipients of the 2016 WinningEdge Scholarship sponsored by WinnCompanies.
Nia Gibbs-Francis and Caitlin Hertzendorf, were among 43 national winners of the scholarship awarded annually by WinnCompanies, the national property management firm that serves Campbell Crossing
«Read the rest of this article»

Clarksville, TN – Austin Peay State University alumni Lynn Von Hagen dreamed of working with animals as a young person. She donated to conservation groups and gave her time and talents to Freedom Farm Animal Sanctuary, a domestic animal rescue organization in Hendersonville Tennessee.
However, as is the case for many people, Von Hagen was forced to postpone her dreams of pursuing studies in zoology, ecology and animal biology and concentrate on earning a living.
«Read the rest of this article»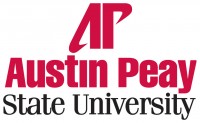 Clarksville, TN – In January, seven female Austin Peay State University students traveled south to help restore a disappearing ecosystem in Texas' West Gulf Coastal Plain.
The students, all geology and biology majors, spent five days hiking through the swampy terrain of the Roy E. Larsen Sandyland Sanctuary, planting some 11,000 longleaf pine trees.
«Read the rest of this article»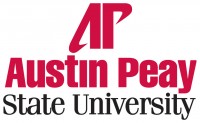 Clarksville, TN – Have you ever heard of atrazine? It's a popular, but potent, weed-killer, and chances are, there are traces of this chemical contaminant in your body.
In the late 1990s, the agri-chemical giant Syngenta hired Dr. Tyrone Hayes, professor of integrative biology at the University of California at Berkley, to make sure atrazine was safe for the public. «Read the rest of this article»
Nashville, TN – The Tennessee Department of Education announced that students across the state performed better on the 2013 Tennessee Comprehensive Assessment Program (TCAP) than the previous year, marking three consecutive years of continued improvement.
For the first time since the state implemented more rigorous standards in 2009, more than half of students in grades 3-8 are on grade level in every TCAP Achievement subject, reaching higher levels of proficiency in 2013 on 22 of 24 tested subjects than in 2012.
«Read the rest of this article»
Austin Peay State University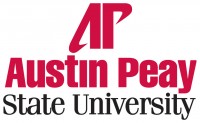 Clarksville, TN – Three Austin Peay State University professors are on the lookout for community college students, active duty military personnel, veterans and dependents interested in earning a bachelor's degree in the science, technology, engineering or math (STEM) disciplines.
That's because the National Science Foundation is awarding them more than $500,000 over the next five years to offer scholarships for qualified students in those areas.
«Read the rest of this article»