Topic: Argon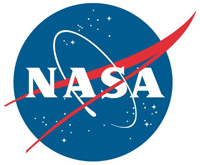 Greenbelt, MD – The Martian moon Phobos orbits through a stream of charged atoms and molecules that flow off the Red Planet's atmosphere, new NASA research shows.
Many of these charged particles, or ions, of oxygen, carbon, nitrogen, and argon, have been escaping Mars for billions of years as the planet has been shedding its atmosphere. Some ions, scientists predict, have been smashing into the surface of Phobos and could be preserved in its uppermost layer, according to a paper published on February 1st in the journal Nature Geoscience.
«Read the rest of this article»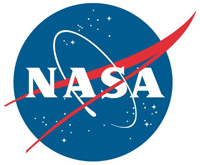 Greenbelt, MD – A proposed mission called DAVINCI+ could one day fly the first U.S. spacecraft since 1978 to study the atmosphere of Venus.
On February 13th, NASA announced that DAVINCI+, named after the visionary Renaissance artist and scientist Leonardo da Vinci, is one of four teams selected under the agency's Discovery Program to develop concept studies for new missions in this decade to various intriguing destinations in the solar system.
«Read the rest of this article»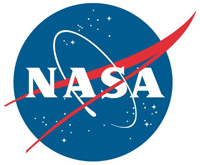 Greenbelt, MD – Fortunately for NASA scientists today, Apollo-era leaders had the foresight to save much of the 842 pounds (382 kilograms) of Moon soil and rocks retrieved by NASA astronauts 50 years ago for future generations. They figured new crops of scientists, using instruments of their time, would be able to probe the samples with unprecedented rigor.
Now, the future that Apollo-era scientists envisioned has come. Their successors, many of whom weren't even born when the last astronauts scooped up the Moon samples they'll now be probing in their labs, are ready to take a giant leap towards answering long-standing questions about the evolution of our solar system.
«Read the rest of this article»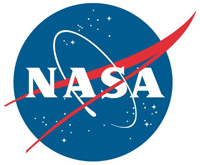 Greenbelt, MD – For the first time in the history of space exploration, NASA scientists have measured the seasonal changes in the gases that fill the air directly above the surface of Gale Crater on Mars.
As a result, they noticed something baffling: oxygen, the gas many Earth creatures use to breathe, behaves in a way that so far scientists cannot explain through any known chemical processes.
Over the course of three Mars years (or nearly six Earth years) an instrument in the Sample Analysis at Mars (SAM) portable chemistry lab inside the belly of NASA's Curiosity rover inhaled the air of Gale Crater and analyzed its composition.
«Read the rest of this article»
Written by William Steigerwald
NASA Goddard Space Flight Center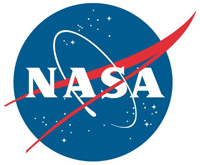 Greenbelt, MD – The moon's thin atmosphere contains neon, a gas commonly used in electric signs on Earth because of its intense glow. While scientists have speculated on the presence of neon in the lunar atmosphere for decades, NASA's Lunar Atmosphere and Dust Environment Explorer (LADEE) spacecraft has confirmed its existence for the first time.
"The presence of neon in the exosphere of the moon has been a subject of speculation since the Apollo missions, but no credible detections were made," said Mehdi Benna of NASA's Goddard Space Flight Center in Greenbelt, Maryland and the University of Maryland, Baltimore County. "We were very pleased to not only finally confirm its presence, but to show that it is relatively abundant."
«Read the rest of this article»
Written by Guy Webster
NASA's Jet Propulsion Laboratory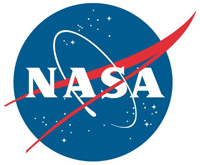 Pasadena, CA – NASA's Curiosity rover is using a new experiment to better understand the history of the Martian atmosphere by analyzing xenon.
While NASA's Curiosity rover concluded its detailed examination of the rock layers of the "Pahrump Hills" in Gale Crater on Mars this winter, some members of the rover team were busy analyzing the Martian atmosphere for xenon, a heavy noble gas.
Curiosity's Sample Analysis at Mars (SAM) experiment analyzed xenon in the planet's atmosphere. Since noble gases are chemically inert and do not react with other substances in the air or on the ground, they are excellent tracers of the history of the atmosphere.
«Read the rest of this article»
Written by Preston Dyches
NASA's Jet Propulsion Laboratory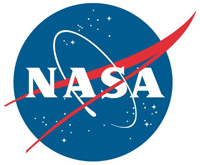 Pasadena, CA – Ten years ago, an explorer from Earth parachuted into the haze of an alien moon toward an uncertain fate. After a gentle descent lasting more than two hours, it landed with a thud on a frigid floodplain, surrounded by icy cobblestones.
With this feat, the Huygens probe accomplished humanity's first landing on a moon in the outer solar system. Huygens was safely on Titan, the largest moon of Saturn.
The hardy probe not only survived the descent and landing, but continued to transmit data for more than an hour on the frigid surface of Titan, until its batteries were drained.
«Read the rest of this article»
Written by DC Agle/Jia-Rui Cook
NASA's Jet Propulsion Laboratory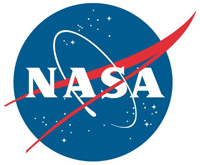 Pasadena, CA – Three NASA science instruments are being prepared for check-out operations aboard the European Space Agency's Rosetta spacecraft, which is set to become the first to orbit a comet and land a probe on its nucleus in November.
Rosetta was reactivated January 20th after a record 957 days in hibernation. U.S. mission managers are scheduled to activate their instruments on the spacecraft in early March and begin science operations with them in August. The instruments are an ultraviolet imaging spectrograph, a microwave thermometer and a plasma analyzer.
«Read the rest of this article»
Written by Whitney Clavin
NASA's Jet Propulsion Laboratory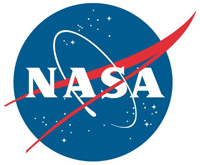 Pasadena, CA – Astronomers have discovered a rare chemical pairing in the remains of an exploded star, called the Crab nebula. A gas thought to be a loner has made a "friend," linking up with a chemical partner to form a molecule.
The discovery, made with the Herschel space observatory, a European Space Agency mission with important NASA contributions, will help scientists better understand supernovas, the violent deaths of massive stars.
«Read the rest of this article»
Written by Tony Phillips
Science at NASA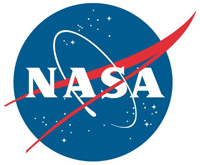 Washington, D.C. – Billions of years ago when the planets of our solar system were still young, Mars was a very different world. Liquid water flowed in long rivers that emptied into lakes and shallow seas. A thick atmosphere blanketed the planet and kept it warm.
In this cozy environment, living microbes might have found a home, starting Mars down the path toward becoming a second life-filled planet next door to our own.
But that's not how things turned out.
«Read the rest of this article»