Topic: Attorneys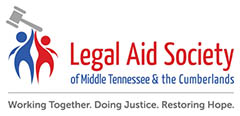 Nashville, TN – The words "pro bono" — based on a Latin term meaning "for the public good" — might not mean much to anyone outside the legal profession. For most attorneys in Tennessee and around the country, though, pro bono work is a part of our culture that we take very seriously.
We consider it part of our ethical obligation to volunteer a portion of our time providing legal help, without a fee or at a substantially reduced fee, to people with limited resources.
«Read the rest of this article»
Written by Katherine Lee Goyette
Associate Attorney, Fendley & Etson, Attorneys at Law

Clarksville, TN – Fendley & Etson is a family run law firm located downtown in the historic Poston Building. The firm handles a wide variety of legal matters, including personal injury, bankruptcy, criminal defense, social security disability, consumer law, family law and estate planning.
Fendley & Etson was recently nominated by the Military Spouse J.D. Network's Member's Choice Award, which is a national award recognizing employers that go the extra mile to support military spouse attorneys as they build careers in the legal profession.
«Read the rest of this article»

Clarksville, TN – Legal Aid Society of Middle Tennessee and the Cumberlands, Tennessee's largest non-profit law firm, announced today a partnership with First Presbyterian Church in Clarksville to launch the Presbyterian Legal Assistance Network (PLAN).
Staff attorneys from Legal Aid Society's Clarksville office will provide a free legal clinic at a meal program, Loaves and Fishes, which operates out of the church six days per week.
«Read the rest of this article»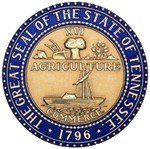 Nashville, TN – The Tennessee Department of Revenue would like to remind professionals subject to the professional privilege tax that the tax must be filed and paid by June 1st, 2015.
The $400.00 professional privilege tax is an annual tax imposed on certain professionals who hold an active Tennessee license or registration on the June 1st due date, regardless of whether the person practices his or her profession in Tennessee.
Professionals who are subject to the tax may file and pay it online at https://apps.tn.gov/privtx/. «Read the rest of this article»
To Know Whether You Have a Case, You Have to Understand This
Clarksville, TN – When I first started practicing law, my father gave me a lot of advice. He still does, and that makes me very fortunate. Among the pearls of wisdom he shared was this: "Never tell [a prospective client] they don't have a case."
His rationale for this rule, as I recall, was something like this: Even lawsuits with very little merit are often brought by unscrupulous plaintiffs, and their even less scrupulous counsel; but even these dubious claims can result in settlements–sometimes big settlements. This creates the illusion that the plaintiff's claim had merit. «Read the rest of this article»
Washington, D.C. – As part of its new oversight program of the nation's tax return preparation industry, the Internal Revenue Service today announced it will send letters to approximately 100,000 tax return preparers who prepared returns in 2011 but failed to follow new requirements.
 
In 2010, the IRS launched an initiative to increase its oversight of the tax return preparation industry and regulate the conduct of tax return preparers. All paid tax return preparers must obtain a Preparer Tax Identification Number (PTIN) and, when required to do so, sign their names and include their PTINs on the returns and refund claims they prepare for compensation. «Read the rest of this article»
IRS Also Releases Proposed Regulations to Amend Circular 230 Rules
Washington, D.C. — The Internal Revenue Service today announced that a new online application system for compensated tax return preparers is expected to go live in mid-September. The IRS has proposed to require all individuals who receive compensation for preparing all or substantially all of a federal tax return or claim for refund after December 31st, 2010, to have a Preparer Tax Identification Number (PTIN).
Under the proposed regulations, compensated tax return preparers will need to obtain, or reapply for, a PTIN and pay a user fee using this new comprehensive system, which is part of a series of steps planned to increase oversight of federal tax return preparation. Tax return preparers will be creating PTIN accounts with the IRS when they use the new system.
"This is an important first step because it lays the groundwork in our efforts to ensure the quality and integrity of professional tax return preparation, which most taxpayers rely on in one form or another," said IRS Commissioner Doug Shulman. «Read the rest of this article»