Clarksville, TN – Legal Aid Society of Middle Tennessee and the Cumberlands, Tennessee's largest non-profit law firm, announced today a partnership with First Presbyterian Church in Clarksville to launch the Presbyterian Legal Assistance Network (PLAN).
Staff attorneys from Legal Aid Society's Clarksville office will provide a free legal clinic at a meal program, Loaves and Fishes, which operates out of the church six days per week.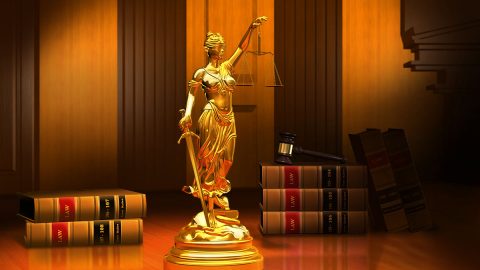 Volunteers recognized a need for access to free legal advice when meal attendees began sharing their legal problems. Eventually, church members began referring people to Legal Aid Society, but as needs for civil legal counsel continued to arise, the single-referral system has grown into a community-wide initiative.
With the new PLAN initiative, Legal Aid Society attorneys will provide free civil legal advice at Clarksville's First Presbyterian Church every second and fourth Wednesday of the month from 11:00am to 12:00pm—coinciding with Loaves and Fishes.
At that time, individuals can seek advice on family issues, housing and landlord disputes, taxes, auto accidents and other civil legal problems. When necessary, Legal Aid will provide further legal assistance to the individual. The program will also involve local private attorneys.
"We were hearing a lot of similar issues and knew that Legal Aid Society could help, if only people knew how to access the resources," said Ann Waddle of First Presbyterian Church. "This partnership will help many of the people who rely on our services resolve their legal problems and find more stability in their lives."
"PLAN will allow us to meet individuals where they are," said Kevin Fowler, managing attorney of Legal Aid Society's Clarksville office. "Our collaboration with First Presbyterian Church means people can seek free legal help at the same location where they receive a meal, avoiding any additional obstacles that might stand in the way of access to legal aid—such as lack of transportation, time or awareness that free legal help might be an option. Also, we will be able to provide more extensive legal services, when necessary."
In addition to the personalized advice provided by Legal Aid Society attorneys, First Presbyterian Church members who volunteer as receptionists for PLAN can direct individuals to free educational materials on a variety of civil legal topics. They can also take requests and organize appointments for those who need to speak with an attorney after their meal.
PLAN will operate out of the First Presbyterian Church located at 213 Main Street in Clarksville. For further information, contact the Legal Aid Society's Clarksville office at 931.552.6656. Legal Aid is located at 109 South Third Street in Clarksville.
About the Legal Aid Society of Middle Tennessee
Legal Aid Society of Middle Tennessee and the Cumberlands advocates for fairness and justice under the law. The non-profit law firm offers free civil legal representation and educational programs to help people in its region receive justice, protect their well-being and support opportunities to overcome poverty. It serves 48 counties from offices in Clarksville, Columbia, Cookeville, Gallatin, Murfreesboro, Nashville, Oak Ridge and Tullahoma. Legal Aid Society is funded in part by United Way.
Learn more at www.las.org, or by following the firm on Facebook