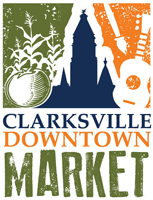 Clarksville, TN – The Clarksville Downtown Market features approximately 70 vendors on hand. They offer local fresh produce, baked goods, local honey, milk, home décor, seasonal flowers and more. It is open from 8:00am to 1:00pm every Saturday through October 8th, 2016 on the Public Square in the City Hall Parking Lot.
A community?favorite and shopping destination, the Clarksville Downtown Market on Public Square offers a variety of events.
Festivities are free of charge and diverse, offering something for visitors of all ages looking to have a great time at one of Clarksville's most treasured gathering places.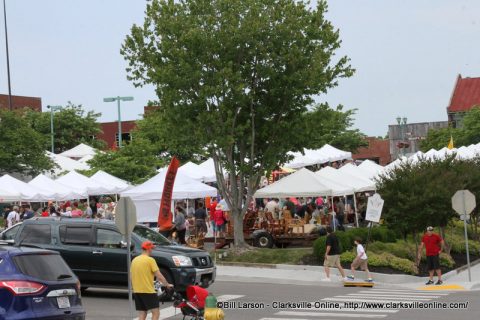 Upcoming Events
Health and Fitness Day ? Saturday, June 18th: A day dedicated to living and eating healthy! Start your morning early by joining Clarkswell for a community walk before the opening of the market at 7:00am. Stick around for food demonstrations by the UT/TSU Extension office, featuring fresh ingredients from Clarksville Downtown Market vendors. Visitors to their booth will receive recipe cards as well as a free kitchen tool!
Christmas in July ? Saturday, July 23rd: Get a head start on your holiday shopping as the North Pole invades the Market. Not only will the Market be decked out in Christmas décor, but vendors will be selling Christmas items, too.
Market Scavenger Hunt ? Saturday, September 24th: Explore the Market and get to know more about our vendors and their business by participating in our scavenger hunt. Stay tuned to our Facebook page to find what prizes will be up for grabs!
Dog Day ? Saturday, October 1st: The market has gone to the dogs! Bring your four-legged family member for a day of shopping, crafts, giveaways and more.
All events are free. To find out more, be sure to become a fan or follower on Facebook by searching "Clarksville Downtown Market".
About the Clarksville Downtown Market
The Clarksville Downtown Market is a weekly open-air market featuring local farmers and artisans who offer locally-grown fresh produce, food items, and handcrafted products. The Market strives to provide an opportunity for local customers to connect with local businesses, while enhancing quality of life in our community.
Enjoy live music, meet our Market mascot, "Corny the Cob," and experience special events on select market days.
About the Clarksville Parks and Recreation Department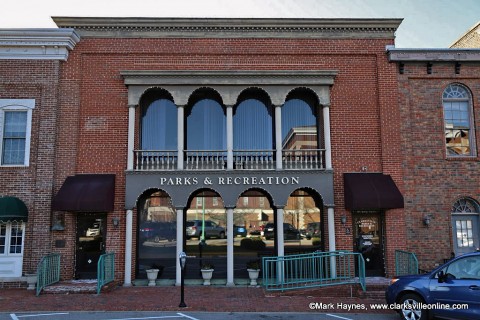 The mission of the Clarksville Parks and Recreation Department is to provide a variety of positive recreational experiences to enhance life values for individuals, families, and our diverse culture.
The Clarksville Parks and Recreation Department offers a wide variety of recreational facilities and activities for all ages, maintains more than 700 acres of parks and facilities, provides 22 park facilities that offer a variety of amenities, including playgrounds, picnic areas, walking trails and pavilions or picnic shelters and maintains three community centers with year-round programming for youth, adults and seniors, as well as four public swimming pools
The Clarksville Parks and Recreation Department is located at 102 Public Square, Clarksville.
To learn more call 931.645.7476.