Congressman Marsha Blackburn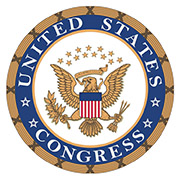 Washington, D.C. – Congressman Marsha Blackburn (R-TN) applauded passage of H.R. 5293—the Department of Defense Appropriations Act for FY 2017.

"As our nation faces unprecedented threats at home and abroad, we must ensure our military men and women have the necessary funding for mission success."

"The Department of Defense Apportions Act prioritizes military training and readiness while also meeting the needs of our troops at home by funding a 2.1% pay raise, $450 million for medical facility upgrades, $407 million for medical research and $296 million for sexual assault prevention and response."

"The recent terrorist attack in Orlando is a grim reminder that the world we live in is not inherently safe and we must have the personnel and capabilities to respond and protect our national interests."

"Soldiers from Fort Campbell are always tasked with responding to threats to our security around the globe. We would be putting their lives in increased danger by reducing their numerical strength and not providing them with the training they need. That is why this legislation is so critically important," Blackburn said.

Click here to learn more about how this piece of legislation will fund our nation's military.



Sections
Politics
Topics
Congressman, Department of Defense Apportions Act, Fort Campbell, Fort Campbell KY, Marsha Blackburn, U.S. Department of Defense, U.S. Military, Washington D.C.