Topic: Bank of America
Clarksville Area Chamber of Commerce

Clarksville, TN – The Clarksville Area Chamber of Commerce is pleased to announce the addition of Phil Harpel to the Military and Government Relations position.
A lifelong resident of Clarksville-Montgomery County, Harpel has served in several roles supporting the members of our armed forces.
«Read the rest of this article»
Planters Bank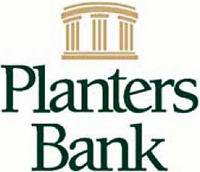 Hopkinsville, KY – Planters Bank and its Board of Directors are pleased to announce two promotions: Kelley Workman has been named President of Planters Bank and Leigh Durden has been named Chief Credit Officer.
Prior to her recent appointment as President of Planters Bank, Kelley Workman served as Executive Vice President and Chief Credit Officer of Planters Bank. A native of Hopkinsville and a graduate of Christian County High School, Kelley graduated from the University of Kentucky with a B.B.A. in Finance and Marketing as well as the Graduate School of Banking of the South at LSU.
«Read the rest of this article»

Clarksville, TN – The suspect from the Bank of America robbery at 1108 Madison Street which occurred Thursday, February 8th, 2018 is in custody.
After the suspect's photo was released by the media, tips came in, and the robber was quickly identified as Mike Rollins. Police worked throughout the night, located the vehicle Rollins had been in and, ultimately, tracked him down to room 222 at the Motel 6 located at 3080 Wilma Rudolph Boulevard.
«Read the rest of this article»

Clarksville, TN – The Bank of America robbery suspect from yesterday, Thursday, February 8th is barricaded in a room at Motel 6 at 3080 Wilma Rudolph Boulevard.
Clarksville Police are on scene. He is alone in the room.
Rooms around the suspect have been evacuated.
There is no further information available at this time.

Clarksville, TN – On Thursday, February 8th, 2018 around 2:12pm, Clarksville Police reports the Bank of America, 1811 Madison Street was robbed.
A white male gave the clerk a note telling her to give him money, she complied, and he left the bank with an undisclosed amount of money.
No weapon was displayed.
«Read the rest of this article»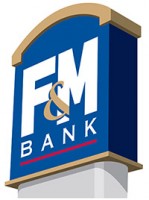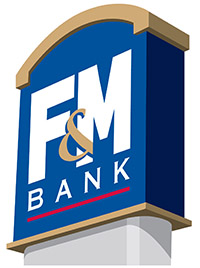 Clarksville, TN – During a 12-month period when Montgomery County's total bank deposits jumped by $175.8 million, F&M Bank remained in the top position among FDIC-insured banks with a 19.01% market share. It is the 14th consecutive year that F&M has maintained its market-leading ranking.
The fact that seven of the 11 Montgomery County banks have 10% or more of deposit market share underscores the extraordinary competitiveness within the market.
The updated market share reports – recently posted on the FDIC website – are based on federally insured deposits of banks and thrifts through June 30th, 2017.
«Read the rest of this article»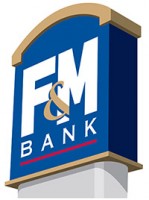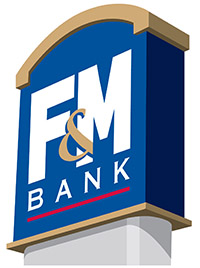 Clarksville, TN – For the 13th consecutive year, F&M Bank holds the top position in Montgomery County's market share of deposits, according to the FDIC annual summary of insured deposits published last Friday (September 30th).  F&M also retained its top position in Stewart County, a ranking it achieved in 2015.
Annual market share reports are based on FDIC-insured deposits of banks and thrifts through June 30th, and includes 11 financial institutions in Montgomery County and three in Stewart County.
«Read the rest of this article»

Montgomery County, TN – The Clarksville-Montgomery County School System (CMCSS) has selected three candidates to fill administrator positions for the upcoming school year.
Current assistant principal, Scott Wainwright, has been appointed to serve as the principal of New Providence Middle School.  Rossview Middle School teacher, Jenette Spurbeck, has been chosen as an assistant principal at Clarksville High School (CHS).  Richview Middle School (RIMS) teacher, Lisa Courson, has been selected as an assistant principal at RIMS.
«Read the rest of this article»

Yonkers, NY – When it comes to banking, bigger isn't always better.  A recent subscriber survey conducted by Consumer Reports found that customers of credit unions, primarily online, and smaller traditional banks were more satisfied with their overall banking experience than those who do business with one of the nation's four dominant mega banks: Bank of America, Chase, Citibank, and Wells Fargo.
The full report, "Choose the Best Bank for You," is in the January 2016 issue of Consumer Reports and at ConsumerReports.org.   «Read the rest of this article»
Share Lead; Takes over Top Spot in Stewart County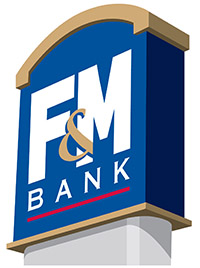 Clarksville, TN – F&M Bank continues to be the top bank in Montgomery County in deposits according to a newly published report released this week by the Federal Deposit Insurance Corporation. The report, which tracks all 11 FDIC-insured institutions in Montgomery County, shows F&M holds $389 million or 17.23 percent of local deposits. This is the 12th consecutive year F&M has claimed the number one spot in the intensely competitive Montgomery County market.
Overall, deposits in Montgomery County rose by 3.1 percent to $2.2 billion for the year through June 30th, which is slightly below the national average increase of 3.8 percent. Despite the increase in deposits, the deposit market share ranking among local institutions remains the same as last year.
«Read the rest of this article»