Topic: Biofuel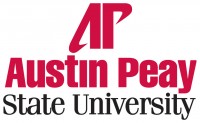 Clarksville, TN – As the demand for biodiesel fuel increases across the globe – it is predicted to reach 12 billion liters this year – a previously unforeseen complication has arisen in the production process.
Glycerol, a colorless, odorless liquid, is generated as a byproduct of biodiesel production, and the sheer quantity that is created affects the economic viability of this industry. What should producers do with those billions of unneeded liters of glycerol? «Read the rest of this article»
Bio-diesel Processing System housed at the Wastewater Treatment Plant

A Bio-diesel Processing system was purchased through a CMAQ grant from FHWA at 100% federal funding. Pat Hickey, General Manager of Clarksville Gas and Water, has housed it at the Wastewater Treatment Plant under the direction of Mike Gray, Assistant Plant Manager.
The system will convert used restaurant and household vegetable oil into biodiesel fuel which will be used to operate public transit vehicles and other local government vehicles. This initiative will bring about cleaner air, less oil and grease in our sewer lines and lower fuel costs. Currently Gas and Water has agreements with 12 businesses in Clarksville to collect their used cooking oil. The following businesses are currently participating in the program: «Read the rest of this article»
Corn Ethanol is becoming the Iraq war of energy policy. A policy based on lies, that initially won supporters political advantage, is highly destructive to the US, and ultimately destructive to its supporters when the costly truth becomes widely known.
In 2007, 115 US plants produced 7 billion gallons of Corn Ethanol – the energy equivalent of 132 million barrels of oil using about 15% of corn production. While this sounds large, it is tiny in the context of the US economy. This is equal to only 1.6% of the energy from from oil in 2007 used in the US. But the situation is worse than this because it takes 1 unit of fossil fuel to produce 1.3 units of corn ethanol. The net energy produced was only 0.5% of the energy from from oil – while consuming 15% of the US corn crop!
Vast sums of taxpayer and consumer dollars are funding an ineffective solution to the real problems of global warming and energy independence. While the country does not sufficiently fund what can be real solutions. «Read the rest of this article»