Topic: Bluegrass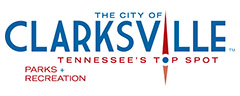 Clarksville, TN – The Liberty Live summer concert series returns for its second season at Liberty Park on Friday, May 1st! This first concert in the series will feature Americana artist, The Mike + Ruthy Band. Admission is free but concessions will be available for purchase.
The show is set to begin at 6:30pm and conclude at 9:30pm.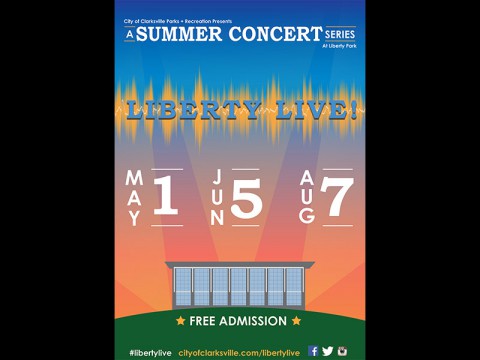 «Read the rest of this article»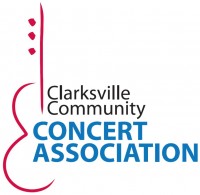 Clarksville, TN – The Grammy award-winning Los Angeles Guitar Quartet will perform in Clarksville at 7:30pm on November 15th, at the Austin Peay State University Mabry Concert Hall.
The concert, which is part of the Clarksville Community Concert Association's 2013-14 concert series, will feature a diverse repertoire of music, including Afro-Cuban rhythms, American Composer Aaron Copeland's "Two Mexican Pieces," Hungarian Composer Franz Liszt's "Hungarian Rhapsody," African-inspired music and others written specifically for the quartet.
«Read the rest of this article»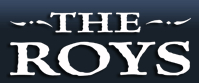 Nashville, TN – Brother/sister duo The Roys pulled off a "three-peat" at last night's 19th Annual ICM Faith, Family & Country™ Awards, winning the organization's coveted Bluegrass Artist of the Year Award for the third consecutive year.
«Read the rest of this article»
"New Day Dawning" Debuts on Bluegrass Unlimited Magazine's Top 15 Albums Chart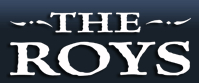 Nashville, TN – Rural Rhythm Records is proud to announce brother/sister Bluegrass duo "The Roys"  have received Christian Gospel Music (CGM) Fan Awards Nomination in the Favorite Duo category.  Fans can view the complete list of top ten nominees and Cast Their Vote at Christian Voice Magazine.
«Read the rest of this article»
Clarksville, TN – This Holiday season David Alford and Paul Carrol Binkley bring their much-loved heartwarming rendition of Truman Capote's "A Christmas Memory" in Christmas Down Home back to APSU.
The show is a collection of Holiday stories, memories, and music from a simpler time born out of a previous show Alford and Binkley helped create called A Southern Christmas Sampler which was performed 1995-1999 in Nashville, TN.
«Read the rest of this article»
Siblings Connect With Insights & Uplifting Music On Hallmark Channel™ Show Thursday, December 13th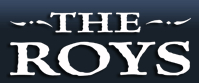 Nashville, TN – "The Roys" recently connected with entertainment icon Marie Osmond for an episode of her popular new Hallmark Channel TV show, Marie!
Lee and Elaine share insights unique to performing siblings with Marie and discuss their new CD and career goals. The award-winning duo is honored to be the first Bluegrass artist to appear on the show, and they perform their current Top 20 single "Still Standing."
«Read the rest of this article»
The Red, White and Bluegrass Show Includes The Gibson Brothers & Steep Canyon Rangers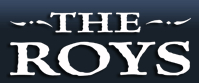 Nashville, TN – Award-winning siblings The Roys make their Ryman Auditorium debut on July 5th as part of the legendary venue's six-week series, "Springer Mountain Farms Bluegrass Nights at the Ryman".
The Red, White And Bluegrass Show includes The Roys, The Gibson Brothers and Steep Canyon Rangers, and the music kicks off at 7:30pm. Tickets for the Show are on sale now and are only $26.50.
«Read the rest of this article»
Group Grabs Holiday Spirit & Gifts "Secret" Upside Down Apple Pie Recipe To Fans

Nashville, TN – The Grascals head in to the holiday season full of good cheer and, well, pie. "We're just full of it," laughs the group co-founder Jamie Johnson. "El's wife, Catherine Lundy-Eldredge, makes a mean Upside Down Apple Pie, and we've been doing some serious taste-testing!"
«Read the rest of this article»
Ensemble Performance Features Extended Family Plus Members of the Nashville Symphony Orchestra
Nashville, TN – A Skaggs Family Christmas brings the magic of the holiday season to Nashville's Schermerhorn Symphony Center on Thursday, December 22nd at 7:00pm. The ensemble performance features the combined members of the Skaggs and White families in a down-home, Bluegrass-inspired seasonal celebration that is a musical tour de force.
Whether a traditional holiday favorite or a new composition; performed a capella or backed by members of the symphony, Ricky and his extended family bring their remarkable prowess to all. Fleet-fingered pickin', intricate harmony lines and true joy imbue every note with authenticity and power that is without par. Tickets can be purchased at www.nashvillesymphony.org.
«Read the rest of this article»
Dynamic Live Performance With Ricky Skaggs & The Whites An Event Highlight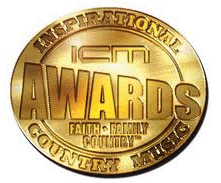 Nashville, TN – The Roys were named Inspirational Bluegrass Artist of the Year during tonight's 17th Annual ICM Faith, Family & Country Awards show.  Siblings Lee and Elaine performed "That's What Makes It Love," with special guests Ricky Skaggs and The Whites, before a sold-out crowd.
The song is from The Roys' current CD, "Lonesome Whistle", which was recorded at Skaggs Place Studio and released in March on Rural Rhythm Records. The Awards show was held at Nashville's Schermerhorn Symphony Center, and co-hosted by GAC-TV's Storme Warren and Inside Edition's Megan Alexander.
«Read the rest of this article»