Topic: Border Wall
Calling Out Vice President Kamala Harris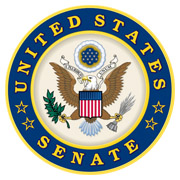 Washington, D.C. – President Joe Biden tasked Vice President Kamala Harris with cleaning up his border crisis over 90 days ago, and she has failed to do her job. This administration has lied about closing the border and all but handed over the keys to our nation to drug smugglers and human traffickers.
Since President Biden halted the construction of the border wall, illegal aliens have flooded into our country. It's time we take back control of the border. Read more about my work to confront the border crisis here.
«Read the rest of this article»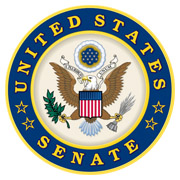 Washington, D.C. – Hearing about child abuse at a Chattanooga migrant facility is a heartbreaking reminder of the reality of President Joe Biden's border crisis. This incident must be thoroughly investigated. Until we secure our southern border, every town is a border town and every state is a border state.
Defending The United States Flag
Burning the flag is a direct affront to the values of our democratic republic. In Tennessee, we know all too well that the Stars and Stripes represent more than just patriotism; the flag is an unwavering beacon of valor, vigilance, and justice. This week, I proposed a constitutional amendment to ensure that these sacred ideals are preserved.
«Read the rest of this article»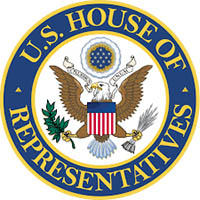 Washington, D.C. – U.S. Representative Mark Green has offered two amendments to House Democrats' amnesty bill that were rejected out of hand during markup. Green's first amendment would have ensured that criminals, gang members, and other aliens who are convicted of 1 felony or 2 or more misdemeanors would not be allowed to stay in the United States.
Green's second amendment would have preserved President Trump's border wall and blocked the Joe Biden Administration from rolling back the progress President Donald Trump made in securing our southern border.
«Read the rest of this article»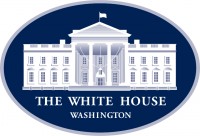 Washington, D.C. – Dear Madam Speaker: (Dear Madam President:)
Consistent with section 202(a) of the National Emergencies Act, 50 U.S.C. 1622, I hereby report that I have issued a proclamation that terminates the national emergency first declared in Proclamation 9844 of February 15th, 2019 (Declaring a National Emergency Concerning the Southern Border of the United States).
«Read the rest of this article»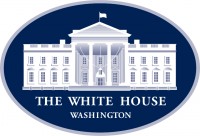 Washington, D.C. – Nearly 400 miles of new border wall system is now complete. Just as important, the Donald Trump Administration is prosecuting and deporting violent criminals, stopping the flow of illegal drugs, and closing the loopholes that help human smugglers while hurting our own citizens, including legal immigrants.
"The refugee system—set up to provide refuge for victims of war and persecution who had nowhere else to go, often on an explicitly temporary basis—had long since become a racket," National Border Patrol Council President Brandon Judd writes.
«Read the rest of this article»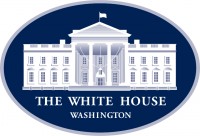 Washington, D.C. – "The border has physically changed as a result of the Trump administration's decision to fund projects along the 2,000-mile dividing line" between Mexico and the United States, Anna Giaritelli reports for the Washington Examiner.

"Years of labor is overwhelmingly evident and compelling. The wall is up, everywhere."
«Read the rest of this article»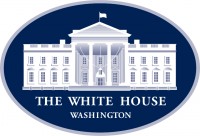 Washington, D.C. – President Donald Trump traveled yesterday to Yuma, Arizona, where he met with Border Patrol officers and gave Americans an update on the border wall with Mexico.

"This administration has basically funded us for 733 miles" of wall, Lieutenant General Todd Semonite of the Army Corps of Engineers said. "Forty-nine different projects are all going in the ground" across four states.
«Read the rest of this article»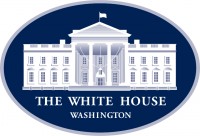 Washington, D.C. – At 5:40pm CT Tuesday evening, June 23rd, 2020, President Donald Trump will deliver an address to young Americans at the Dream City Church in Phoenix, Arizona.
President Trump was in Arizona yesterday, where he just visited the border to celebrate more than 200 miles of new border wall completed.

"We're on pace to complete 450 miles by the end of the year, and 500 miles almost immediately thereafter," the President said at a roundtable in Yuma.
«Read the rest of this article»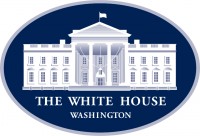 Washington, D.C. – "A World War II monument in Charlotte, North Carolina, was targeted by vandals who spray-painted a hammer and sickle over the names of soldiers who died while fighting overseas," Maddison Dibble writes in the Washington Examiner.

"Wayne White, a U.S. Air Force veteran, gathered a group of volunteers and began scrubbing the monument clean on Monday morning. He told Fox 46 that he was upset by the vandalism because it covered up the 507 names of people from Mecklenburg County who were 'veterans and deserve the honor, respect, and dignity.'"
«Read the rest of this article»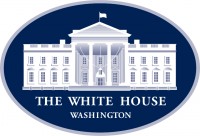 Washington, D.C. – "I have participated in tabletop exercises involving pandemic response; indecision is both seductive and dangerous, as Japan and South Korea are finding out," former Senator Jim Talent writes for Fox News. President Donald Trump, on the other hand, responded quickly and effectively, shutting down flights from China in January to give officials time to prepare.

"Trump's style of leadership is on balance a plus in this kind of a crisis. He is neither afraid to make decisions nor overly concerned about being criticized for the decisions he makes. That is vital."
«Read the rest of this article»