Topic: Brad Holder

Clarksville, TN – In an effort to bring more attention to drivers that drink and drive, the Clarksville Police Department is consolidating and publishing the circumstances which lead to the DUI arrest. They are arrests, not convictions.
The week started off great and there were no DUIs from the 18th to the 23rd , then things went downhill. There were a total of 15 for the week.
«Read the rest of this article»
After a shoplifter is caught, cited, and released, he makes a beeline to another store to shoplift and is caught again.

Clarksville, TN – On September 25th, 2012, around 8:15am, Clarksville Police Officers were called to Kroger's on Madison Street about a man who had taken several cases of beer and meat and left the store without paying.
The man, David Felts, was located by officers at the corner of Golf Club Lane and Crossland Avenue. He was pushing a Kroger's shopping cart down the street loaded with the stolen beer and pork ribs.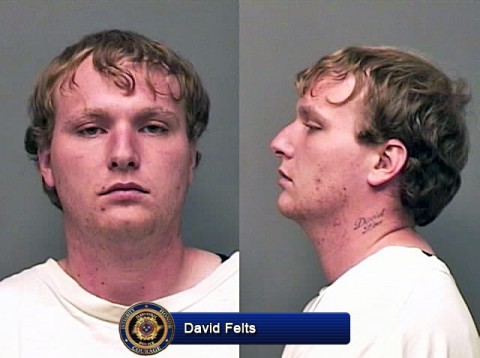 «Read the rest of this article»

Clarksville, TN – On 4/30/11, around 9:07am, Police responded to the 1500 Block of Madison Street about a man breaking into a residence. There was a 40 year old woman with her 15 year old daughter inside when the break-in occurred.
The 40 year old woman saw an unknown man approach her home and start knocking on the door.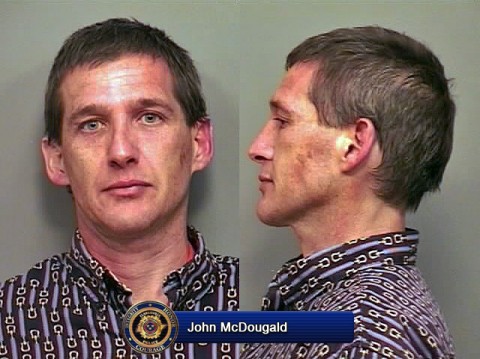 «Read the rest of this article»

Clarksville, TN – The 4th Annual David Scott Memorial Top Gun shooting competition sponsored by the Clarksville Police Union Award was held at the Clarksville Police Department's range on October 19th, 2010. The competition is held in memory of Officer David Scott, Clarksville Police Department, that died in the line of duty on June 7th, 2002.
Officer Scott was the winner of the Top Gun event when he served as an officer on the Clarksville Police Department.
«Read the rest of this article»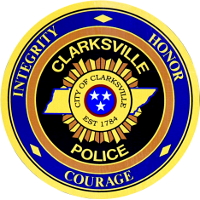 On October 10, 2009, around 3:47 a.m., Clarksville officers were helping with traffic control on the interstate, between exit 8 and 11 westbound, while THP was working a two car accident.  Officer Brad Holder had his Ford Crown Victoria patrol car parked, westbound in the left lane, behind a 2006 Chrysler 300 disabled during the crash.  He had his patrol car's emergency blue lights activated as well as his right arrow directional to inform motorists to move to the right.
A vehicle, a 2005 Lincoln LS, driven by Kenneth Davis, 20, of Ft Campbell, KY traveling westbound, collided with the rear end of the parked patrol car and pushed it into the rear of the Chrysler 300.  The patrol car and Chrysler were unoccupied at the time of the crash.
«Read the rest of this article»