Topic: Britney Campbell
Clarksville, TN – Legends Bank hosted a Clay Shoot fundraiser at Cross Creek Clays on Friday, November 20th, 2020 that benefited Habitat for Humanity of Montgomery County, Tennessee.
This Game Changer event included 4-person teams with many local sponsors from the community and is also the first fundraiser event Legends Bank and Habitat for Humanity have partnered together on.
«Read the rest of this article»

Clarksville, TN – On Monday, August 17th, 2020, Legends Bank announced the opening of its newest location in Pleasant View (Cheatham County). The new branch is located at 2528 Hwy 49E (Suite C) and provides 2,400 square feet of office space.
«Read the rest of this article»

Clarksville, TN – Visit Clarksville, the marketing organization that promotes the community as a travel destination, announces that Ginna Holleman, vice president of marketing at Fortera Credit Union, will serve as chair of its board of directors for a one year term beginning July 1st, 2020.
«Read the rest of this article»

Clarksville, TN – Thrive Creative Group, LLC has won the Best Bank Website for Legends Bank in the 2020 Internet Advertising Competition. The IAC Awards are the first and only industry-based advertising award competition.
Judging is based on the entered creative using seven criteria; design, ease of use, copywriting, interactivity, use of technology, innovation, and content.
«Read the rest of this article»
Clarksville, TN – Thanks to Legends Bank, residents of Signature Health of Clarksville, will live in a safer and more secure living environment. Through a recent partnership with CRA Partners, Legends Bank is funding the Senior Crimestoppers program to protect those who live and work in this facility against theft, abuse, and neglect.
«Read the rest of this article»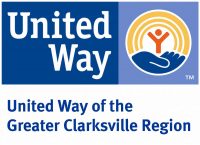 Clarksville, TN – The United Way of the Greater Clarksville Region's third annual "Game Changer" Charity Golf Scramble presented by Legends Bank was held on Friday, September 20th, 2019 at the Clarksville Country Club. An estimated $25,000 was raised for United Way's non-profit partner agency programs supporting our community.
According to United Way's Executive Director, Valerie Guzman, "We want to thank everyone who supported this amazing event."
«Read the rest of this article»

Clarksville, TN – The Visit Clarksville board of directors announces that Kyle Luther, senior vice president of commercial lending at First Advantage Bank, will serve as chairman of its board of directors for the 2019-20 year which began July 1st, 2019.
Luther is a native Clarksvillian and graduate of Austin Peay State University. He is an active member of the Clarksville Kiwanis and has worked in banking for 20 years. Luther is married with two children.
«Read the rest of this article»
Britney Campbell, Allan Groves, Erinne Hester, Angela Jones & Paul Turner of Montgomery County named to Leadership Middle Tennessee Class of 2019
Nashville, TN – Leadership Middle Tennessee, Inc. (LMT), the regional leadership organization that encompasses a 10-county collective of community leaders in Middle Tennessee, announces the 42 members of the incoming Class of 2019.
The class is selected by a vetting process within the leadership of the LMT Board of Directors. For more information on LMT, please visit www.leadmt.org
«Read the rest of this article»

Clarksville, TN – Legends Bank will host a golf tournament on September 22nd, 2017 benefiting United Way of the Greater Clarksville Region. The tournament is a four man scramble format, and will be held at Clarksville Country Club.
Registration and lunch will begin at 11:00am with a shotgun start at noon. There will also be dinner and prizes immediately following play. Tickets are are $100 per person, which includes box lunch, dinner, apparel and door prizes.
«Read the rest of this article»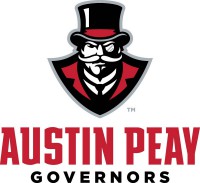 Clarksville, TN – Austin Peay State University athletics unveiled its new visual identity series and brand marks at a press conference, Tuesday, in the Dunn Center.
The series, which includes an updated primary logo, focused heavily on a new Governor Peay logo along with a fresh word mark heightened by a contemporary font.
"Our brand is not just about the mark," APSU Athletics Director Derek van der Merwe said. "It's about defining who we are first and foremost. But we also defined a strategic plan for how we are going to get there.
«Read the rest of this article»