Topic: Cellphones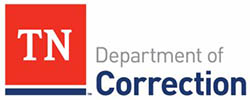 Nashville, TN – Calling it one of the largest security concerns in prisons today, Tennessee Department of Correction Commissioner Tony Parker is again issuing a call for action against contraband cell phones.
Commissioner Parker's latest call comes on the hills of a just released report from the National Telecommunications and Information Administration (NTIA) that cites the effectiveness of micro-jamming technology to block illegal cellphone signals in correctional facilities.
«Read the rest of this article»
Nashville, TN – State Farm® recently conducted an online survey and found that Americans who drive vehicles with Adaptive Cruise Control (ACC) or Lane Keeping Assist (LKA), both advanced driver assist features, admit to using their smart phones while driving at significantly higher rates than those without the latest tech.
«Read the rest of this article»

Nashville, TN – Beginning July 1st, 2019, a new Tennessee Law goes into effect that will crack down on distracted driving making hand-held cellphones illegal. Motorists will be fined even for the act of holding a cell phone while at the wheel.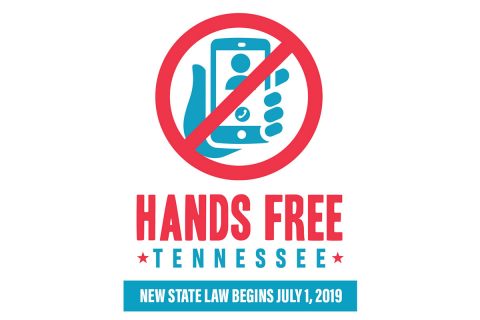 «Read the rest of this article»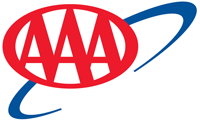 Washington, D.C. – Distracted driving tops drivers' list of growing dangers on the road, according to a new survey from the AAA Foundation for Traffic Safety.
The proportion of drivers who report talking on a cell phone regularly or fairly often when behind the wheel jumped 46 percent since 2013. Nearly half (49 percent) of drivers report recently talking on a hand-held phone while driving and nearly 35 percent have sent a text or email.
«Read the rest of this article»
American Heart Association Rapid Access Journal Report
Dallas, TX – People are more likely to adopt heart healthy behaviors when guided and encouraged via the Internet, their cellphones or other devices, according to 23 years of research reviewed in Journal of the American Heart Association, the Open Access Journal of the American Heart Association/American Stroke Association.
«Read the rest of this article»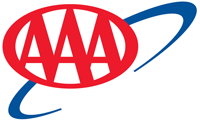 Tampa, FL – In recognition of Distracted Driving Awareness Month, AAA is warning drivers to avoid any activities that divert attention from the primary driving task. Any distractions could endanger a driver, passengers, or others sharing the road, such as bicyclists or pedestrians.
In a recent AAA survey among registered voters in The Auto Club Group territory (general population in North Dakota), their number one concern in regards to keeping the roadways safer was Distracted Driving (78%) followed by Impaired Driving (73%) and Aggressive Drivers (63%).
«Read the rest of this article»
Written by Karen C. Fox
NASA's Goddard Space Flight Center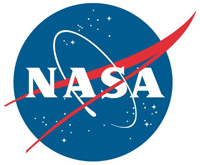 Greenbelt, MD – Given a legitimate need to protect Earth from the most intense forms of space weather — great bursts of electromagnetic energy and particles that can sometimes stream from the sun — some people worry that a gigantic "killer solar flare" could hurl enough energy to destroy Earth, but this is not actually possible.
Solar activity is indeed currently ramping up toward what is known as solar maximum, something that occurs approximately every 11 years. However, this same solar cycle has occurred over millennia so anyone over the age of 11 has already lived through such a solar maximum with no harm.
«Read the rest of this article»
AT&T is Among the Lower-rated, but 4G Service is a Bright Spot

Yonkers, NY – Verizon Wireless was the highest-Rated major carrier in Consumer Reports' annual cell-phone service Ratings, based on a survey of 63,253 subscribers by the Consumer Reports National Research Center.
Of the four major U.S. national cell-phone standard service providers, Verizon Wireless led the pack, receiving favorable scores for voice and data service quality, and also for support attributes like staff knowledge and resolution of issues. Sprint, T-Mobile, and AT&T each received mostly middling to low marks, particularly for voice and text service quality. «Read the rest of this article»
Nearly half of 16- to 21-year-olds Talked on a Handheld Phone While Driving in Past Month

Yonkers, NY – While the vast majority of young drivers aged 16-21 agree that texting, using smart-phone apps, or accessing the Internet while driving is very dangerous, nearly a third (29 percent) admitted in a Consumer Reports survey that they had, in fact, texted while behind the wheel in the past month.
Forty-seven percent reported that they had made a phone call without a headset while behind the wheel, even though nearly two-thirds (63 percent) acknowledged that the behavior was perilous. «Read the rest of this article»
Clarksville, TN – Cell phones, instant messaging, email, social media … has the communication technology of the 21st Century brought us closer together or farther apart?
"Love in the Age of Communication" could easily be the subtitle of "For Better," Eric Coble's two-act show presented by the Cumberland Arts Centre on February 10th, 11th, 17th and 18th.
This romantic farce follows the engagement and impending marriage of Karen Baedeker, who has met her beloved Max Aphelion all of two times, but who shares emails, text messages, IMs and other various media multiple times a day. «Read the rest of this article»