Topic: Centennial Park

Clarksville, TN – At 4:00pm on March 26th, 2020, Paula F. Casey, a 19th Amendment expert, will give the 2020 Betty Joe Wallace Memorial Lecture in rooms 303-305 of the Austin Peay State University (APSU) Morgan University Center. Casey particularly focuses on the 72-year struggle for women to be included in the U.S. Constitution.
«Read the rest of this article»

Clarksville, TN – The Customs House Museum and Cultural Center presents its February Art & Lunch program on the 15th, corresponding with Susan B. Anthony's birthday. This month's event is a presentation by Paula F. Casey.
«Read the rest of this article»

Clarksville, TN – Clarksville Mayor Kim McMillan and two other women mayors who lead major cities in Tennessee were among a group of dignitaries who spoke Friday at a ceremony to unveil the Tennessee Woman Suffrage Monument.
Fittingly, the statue was shown to the world on Women's Equality Day, the 96th anniversary of the date the Tennessee House voted 49-48 to ratify the 19th Amendment, ensuring passage of the measure granting American women the right to vote.
«Read the rest of this article»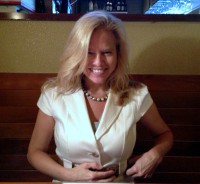 Nashville, TN – I've always been interested in what lies beneath the ground I tread on each day. In adolescence, my girlfriends and I wore so many grooves into the cracked sidewalks—often dipping into alleys to watch the boys play hockey—that as an adult, I began to wonder what kind of geology lay just beneath my urban, yet Appalachian home of Johnstown, Pennsylvania.
I explored this, and how that landscape may have shaped me in my poetry collection, The Pattern Maker's Daughter.
«Read the rest of this article»

Clarksville, TN – Twenty four members of TACA will exhibit woodturnings, ceramics, tapestries, and embroideries; as well as, traditional paintings and photography at the museum this month.
Most Tennesseans are familiar with the TACA (Tennessee Association of Craft Artists) Craft Fairs that take over Nashville's Centennial Park every year. The events have repeatedly been ranked as one of the "Top Twenty Events in the Southeast" by the Southeast Tourism Society.
«Read the rest of this article»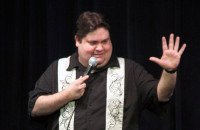 Nashville, TN – Family and friends will gather at Centennial Park Event Shelter in Nashville this Sunday, as some of the funniest comedians in the Music City will gather to remember their friend, Brian E. Kiley, who was killed by a drunk driver while returning home to Nashville from a North Carolina performance.
This comedy show, includes a one mile walk and auction, which will raise money for the Brian E. Kiley Memorial Fund to benefit his wife and step-daughter.
«Read the rest of this article»
Nashville, TN – Lung Cancer! If you have lungs, you can get it!   Anyone can develop lung cancer, regardless of age, gender, smoking history or skin color.
Shockingly, more than half the people diagnosed with lung cancer have never smoked or have already quit smoking, and cancer takes more lives annually than breast, prostate, colon and pancreatic cancers COMBINED!
Breathe Deep Nashville is a 5K timed run and untimed walk to raise critical funds for lung cancer research, and is held in honor of Channing Phillips. The course kicks off in Centennial Park and is friendly to strollers, wheelchairs, and pets (as long as they are cleaned up after).
«Read the rest of this article»
The Latest Trail In The Discover Tennessee Trails & Byways Program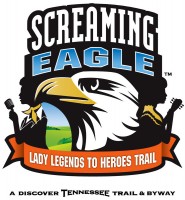 Clarksville, TN — The Tennessee Department of Tourist Development officially launched the Screaming Eagle Trail at a special event Friday, April 20th held at the Rivers and Spires Festival in Clarksville, Tennessee. The 13th of 16 self-guided driving tours in the Discover Tennessee Trails & Byways program, The Screaming Eagle travels 353 miles from Nashville throughout other cities in Middle Tennessee.
The Screaming Eagle Trail is the result of a partnership between multiple state agencies and city and county officials. The end result is a trail made up of sites and attractions in Benton, Cheatham, Davidson, Dickson, Houston, Humphreys, Montgomery and Stewart counties that travels through Middle Tennessee's history, landscape, music and cuisine.
«Read the rest of this article»
APSU Sports: Austin Peay Men's Tennis

Clarksville, TN – In gaining a No. 2 seed for the second straight year, Austin Peay State University men's tennis team begins its Ohio Valley Conference Championship bid, 10:00am, when it faces No. 3 seed Eastern Kentucky at Nashville's Centennial Park.
«Read the rest of this article»
Nashville Peace Coalition calls for Peace in Afghanistan & Iraq on 6th anniversary of Iraqi occupation. The event takes place March 14 in Nashville's Centennial Park from noon to 4 p.m.
The Nashville Peace Coalition is calling for peace in Afghanistan & Iraq on the sixth anniversary of the occupation of Iraq with a street protest and peace concert in Centennial Park on Saturday, March 14th beginning at Noon.  The theme of the event titled, "Now is the Time for Peace" is intended as an appeal to President Obama and the Democratic House and Senate to withdraw all troops from Iraq including non-combat troops and reverse the recently announced troop surge in Afghanistan.  «Read the rest of this article»