APSU Sports: Austin Peay Men's Tennis

Clarksville, TN – In gaining a No. 2 seed for the second straight year, Austin Peay State University men's tennis team begins its Ohio Valley Conference Championship bid, 10:00am, when it faces No. 3 seed Eastern Kentucky at Nashville's Centennial Park.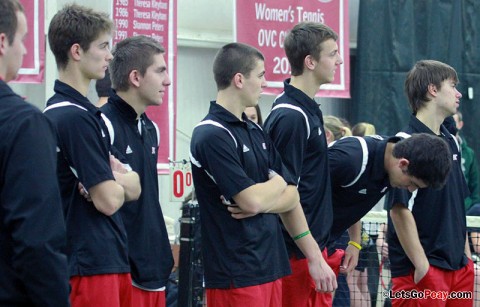 Austin Peay earned the No. 2 seed and a first-round bye finishing with a 7-1 OVC record – the only loss coming at Tennessee Tech. After watching the program going largely dormant over the past several years, earning one of the top seeds is quite the accomplishment.
"It's pretty impressive what these guys have been able to do," head coach Malik Tabet said. "They put in a lot of work and spend a lot of time studying the game, trying to get better. Getting the first-round bye is huge for us, but not our ultimate goal."
Saturday will be a rematch of the 2011 OVC Championship finals, only this time the Govs boast the league's Player of the Year in junior Sean Bailey where it was EKU with Alex Das a year ago. Bailey is one of four Govs named All-OVC with sophomore Jasmin Ademovic sharing first-team honors. A pair of freshmen – Dimitar Ristovski and Aleksas Tverijonas – were named to the second team.
When the Govs and Colonels last played, April 14th, Austin Peay won 4-3 and the match may have decided the race for Player of the Year. Both Bailey and EKU's Hugo Klientovsky entered undefeated, but Bailey won the No. 1 singles match in straight sets.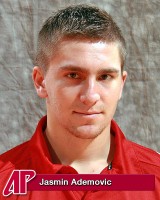 Austin Peay would get wins from Ademovic at No. 2, Ristovski at No. 3 and Tverijonas at No. 4. The Colonels, however, won two of three doubles matches to take that point.
Eastern Kentucky defeated Murray State, 4-0, Friday. Klientovsky is the Colonels only first-team All-OVC pick, while fellow seniors Niklas Schroeder and Parul Verma were each named second team.