Topic: Cheese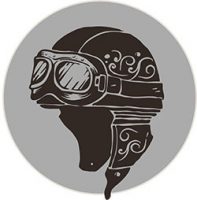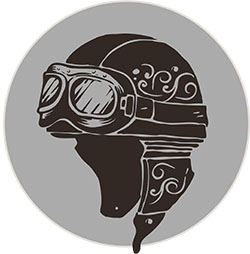 Colorado Springs, CO – I traveled to Colorado recently and after a couple of hard days of riding, I was yearning for a good steak. The Saltgrass Steak House was just down the road from where I was staying, so I had to give it a try.
They refer to themselves as "the original Texas Steakhouse" and after slicing into my rib-eye, I could understand.
Their story dates back to the 1800's, according to their website, when millions of Longhorns roamed freely throughout Texas. With the taste for beef becoming a newfound favorite in the North, Texas ranchers prospered as never before.
«Read the rest of this article»
American Heart Association Meeting Report
Phoenix, AZ – Women who ate five or more servings of yogurt per week had a lower risk of developing high blood pressure compared to those who rarely ate yogurt, according to research presented at the American Heart Association's Epidemiology/Lifestyle 2016 Scientific Sessions.
"No one food is a magic bullet but adding yogurt to an otherwise healthy diet seems to help reduce the long-term risk of high blood pressure in women," said Justin Buendia, lead author of the study and a Ph.D. candidate at Boston University School of Medicine in Boston, Massachusetts.
«Read the rest of this article»
A month-to-month breakdown of what to buy when, plus storage tips to make food last
Yonkers, NY – Clipping coupons can be a chore, but there are secrets to slashing grocery bills without using coupons.
The April 2015 issue of ShopSmart, from Consumer Reports, uncovers ways to track supermarket sales cycles and other special discounts for big savings, plus food storage tips so shoppers can stock up on items when they are on sale. «Read the rest of this article»
Clarksville, TN – Elvis will be on everything at Carolyn Rogers' booth at the Winter Market this Friday-open 9:30am until 1:00pm at the Smith Trahern Mansion (101 McClure Street, Clarksville, TN).
So if you are an Elvis Fan or have a friend that is an Elvis Fan-do not miss this opportunity to shop for specialty items made in Elvis fabric and more. «Read the rest of this article»

Clarksville, TN – The weekly Clarksville Parks and Recreation Department Recreation Report provides Clarksvillians with a glimpse at the activities and events that are available from the Parks and Recreation Department for them to enjoy together as a family.
This weeks highlights include:
Cumberland Arts Experience
Clarksville Downtown Market Seeks Vendors
Paralympic Sport Clarksville to host the Paralympic Experience
«Read the rest of this article»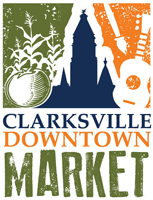 Clarksville, TN – Are you interested in being a vendor in this year's Downtown Market season?
The Clarksville Downtown Market is currently seeking vendors of all types; vendors selling local produce, dairy, honey, flowers, cheeses, meats, food products, baked goods/breads, artisan items are strongly encouraged to apply, but all applicants will be considered. All items must be handmade, homegrown or gathered by the seller or family member.
The 2013 market season will take place on Public Square, every Saturday from 8:00am to 1:00pm, beginning May 18th through October 19th. «Read the rest of this article»
American Heart Association/American Stroke Association launches Sodium Swap Challenge on January 7th
Nashville, TN – Sodium – the everyday meal offender that might make your face feel puffy and your jeans look, and feel, tighter. But it does more than that. Too much sodium can also increase your risk of heart disease. And 90% of Americans eat too much sodium – often without knowing it.
The American Heart Association is challenging everyone to change their salty ways in 21 days. On January 7th, step up to the plate, re-charge your taste buds and give your heart-health a boost with the new Sodium Swap Challenge from the American Heart Association/American Stroke Association. «Read the rest of this article»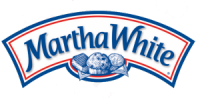 Nashville, TN – Does your summer cookout menu need a flavor boost? Cheesy Chile Corn Muffins may be just the touch you need. With two kinds of cheese, corn, jalapeno and green chiles, these muffins will add a spicy punch to your summer get-together.
"You might even want to bake some of the batter in miniature muffin cups to pass around as an appetizer while the steaks are cooking," advises Martha White® baking expert Linda Carman. "But, be sure to bake plenty because you'll want to keep them coming to serve with dinner, too." «Read the rest of this article»
Martha White® Announces Call for Entries for the 16th Annual National Cornbread Cook-Off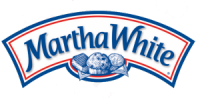 Nashville, TN – For many, the holidays are a time to gather with loved ones and enjoy delicious food. Cherished recipes are handed down through generations and memories are made around the table. Holiday recipes and family favorites made with cornbread now have another way to shine. In time for the holidays, Martha White® and Lodge® Cast Iron look to America's kitchens for original main dish cornbread recipes to be entered in the 16th Annual National Cornbread Cook-off.
"Your annual holiday baking may be the perfect source of inspiration for an original cook-off entry," said the Martha White baking expert, Linda Carman. "Everyone is impressed by traditional recipes with a twist, but ideas for your own original recipe can come from anywhere. Look around you for delicious inspiration."
«Read the rest of this article»

Nashville, TN – Happy Holidays! The Tennessee Department of Agriculture has a gift for you: a store full of locally grown and made products you can keep inside your telephone.
Savvy cell phone users can now point their phone cameras at a "quick response," or "QR" code, and launch an application that takes them straight to the Pick Tennessee Products website and Taste of Tennessee Online Store. Once the code has done its job, shoppers can instantly access all the local farm-direct ingredients, artisan foods, gift baskets, and even Christmas trees listed at www.picktnproducts.org. «Read the rest of this article»