Topic: CNN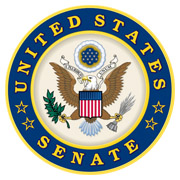 Maryville, TN – U.S. Senator Lamar Alexander (R-Tenn.) today told Manu Raju on CNN's "Inside Politics" that "millions of Americans who admire President Donald Trump would follow his lead if he wore a mask when it's appropriate." Senator Alexander, who is chairman of the Senate health committee, said that "It also would help to get rid of this political debate that if you're for President Trump, you don't wear a mask, and if you're against President Donald Trump, you do wear a mask."
"Most of the time he's with people who have been tested, he's been tested," Alexander continued, "but there are times when he could wear a mask or the vice president could wear a mask. I think it would be a sign of strength if he would from time to time wear a mask and remind everyone it's a good way [to slow the spread of COVID-19 Coronavirus]."
«Read the rest of this article»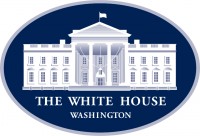 Washington, D.C. – "Skeptics of President Donald Trump's bold way of negotiating trade ate a bit of crow this month. That includes this Iowa senator," Senator Chuck Grassley (R-IA) writes in the Des Moines Register.

"I'm not a big fan of tariffs. So, when the president imposed tariffs as leverage in world trade talks, I was skeptical. And yet, here we are starting the fourth year of his presidency and President Trump has succeeded in securing two major trade agreements that are good for America and good for Iowa."
«Read the rest of this article»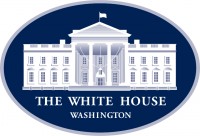 Washington, D.C. – President Donald Trump's legal team yesterday set the record straight on unsubstantiated media leaks and reminded senators of the consequences of using impeachment to settle policy disputes, Ebony Bowden and Steven Nelson report for the New York Post.

"We live in a constitutional republic where you have deep policy concerns and deep differences that should not be the basis of an impeachment," attorney Jay Sekulow said.
«Read the rest of this article»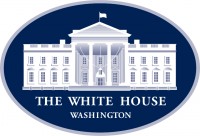 Washington, D.C. – "Last night, the United States brought the world's Number One terrorist leader to justice," U.S. President Donald J. Trump said yesterday from the East Room of the White House.
"Abu Bakr al-Baghdadi is dead."
The terrorist leader's "death represents a significant symbolic victory in the battle against the terror group and marks the end of a years-long effort to track down the elusive ISIS leader, who had been reported killed multiple times in the past," Morgan Chalfant reports for The Hill.
«Read the rest of this article»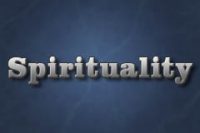 San Diego, CA – I recently read a CNN article titled: Illusion of Control: Why the world is full of elevator buttons that don't work. Go ahead and read it if you want; it's pretty interesting. If you're lazy like me and want to skip the reading, just read that title one more time…
This article was not published on DesiringGod.com or TheGospelCoalition.com This article was published on a mainstream secular website, yet it's themes ring true to those of the bible. Proof that all of our problems on this earth and in our own hearts can be traced back to one thing – sin & brokenness.
«Read the rest of this article»
Fort Campbell High School 2018 Graduation
Clarksville, TN – Fort Campbell High School held its Fifty-Sixth Annual Commencement Exercises Friday at Austin Peay State University's Dunn Center.
The FCHS Class of 2018 graduated a mere 95 students, but their achievements were impressive, as was evidenced by the fact that this class received a collective $7 million in scholarship offers from universities around the country.
The ceremony began with a senior slide show, followed by a student processional to the traditional Pomp and Circumstance.
«Read the rest of this article»
Written by Curtis Johnson
Tennessee State Representative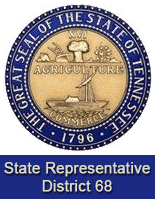 Nashville, TN – Next week, the full House will consider legislation that seeks to place the nation's motto, "In God We Trust," in all Tennessee schools. House Bill 2368 calls for the motto be displayed in a prominent location. The establishment of this motto was signed into law in 1956 by President Eisenhower, but was imprinted on U.S. coins and currency long before that time.
According to a 2003 joint poll by USA Today, CNN, and Gallup, 90% of Americans support the inscription "In God We Trust" on U.S. coins.
In 2006, on the 50th anniversary of its adoption, the United States Senate reaffirmed "In God We Trust" as the official national motto of the United States of America
«Read the rest of this article»

Clarksville, TN – Within the Wilbur N. Daniel African American Cultural Center at Austin Peay State University, located in Clement 120, a select group of African-American undergraduate students participate in a mentoring program called the Achievers and Scholars Initiative.
The purpose of this program is to ensure the academic and personal success of African-American males, while increasing the University's retention and graduation rates for this student population.
«Read the rest of this article»

Clarksville, TN – Alex Sheen has a young face, so when people see him walking around in a relaxed T-shirt, they don't realize he was once a corporate executive for Hyland Software, an organization featured in Fortune Magazine's Best Companies to Work For list.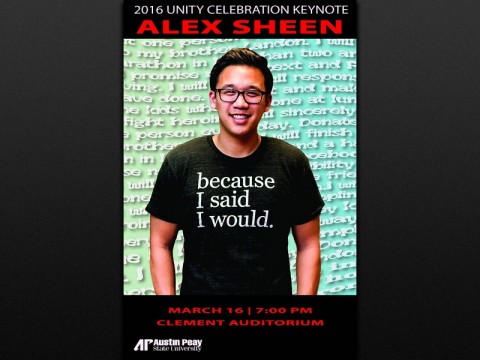 «Read the rest of this article»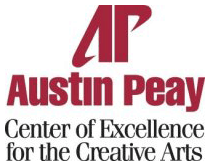 Clarksville, TN – The APSU Center of Excellence for the Creative Arts presents an alumni reading and screening featuring Raven Jackson, Chip Boles and Anthony Sims Jr. at 4:00pm, Tuesday, February 16th in the Trahern Gallery on the campus of Austin Peay State University.
After finishing his English degree at APSU in 1999, Anthony Sims went on to earn an MFA from Ohio University. His feature screenplay, "Behemoth," was optioned by Lucy Darwin ("Match Point," "Lost in La Mancha") in 2006.
«Read the rest of this article»