Topic: CNN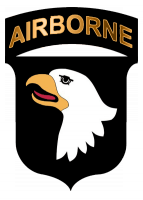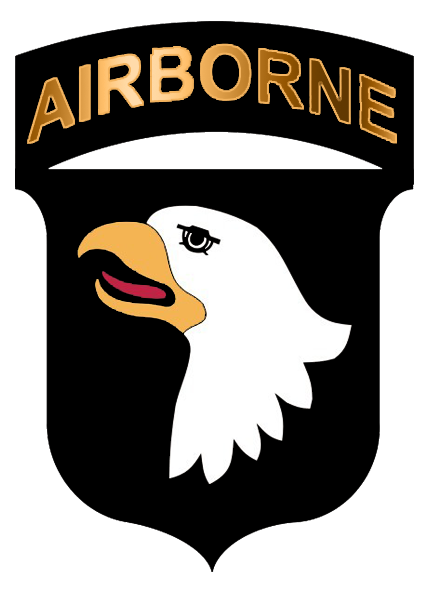 Fort Campbell, KY – Yesterday Fort Campbell welcomed 195 soldiers from the 159th Combat Aviation Brigade home from Afghanistan. The Brigade is the last major element of the 101st Airborne Division still deployed in Afghanistan.
Family and friends of the returning soldiers had gathered together to give their loved ones a proper welcome home.
«Read the rest of this article»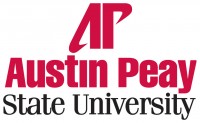 Clarksville, TN – Two faculty members at Austin Peay State University announce their recent professional and scholarly activities.
Dr. Thomas King, professor of music, will receive the prestigious Signature Sinfonian Award from Phi Mu Alpha music fraternity at a special ceremony on Saturday, November 19th at APSU. Only seven men in the nation will receive this award this year. He has been a member of Phi Mu Alpha for 46 years, having served chapters in Kansas, Mississippi and Tennessee, specifically at APSU for more than 20 years. «Read the rest of this article»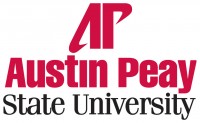 Clarksville, TN – Early in the morning on May 31st, 2010, a group of Israeli commandos boarded a Turkish ship in the Mediterranean Sea, filled with pro-Palestinian activists. The boat was part of an aid-flotilla, seeking to break the Israeli blockade of the Gaza Strip. The commandos planned to bring the ship into the nearby port of Ashdod, but a scuffle soon broke out between the soldiers and the passengers. When the shooting stopped, nine activists were dead and several soldiers were wounded.
The incident sparked an international crisis, with media outlets across the globe picking up the story. Dr. Christos Frentzos, an Austin Peay State University associate professor of history, watched the ongoing news coverage from a unique vantage point. He was in Israel during those tumultuous days as part of a counterterrorism fellowship, sponsored by the Foundation for the Defense of Democracies. «Read the rest of this article»
I've been a member of the media for so  long, I take many things for granted.  I've always approached a news story the same way, and that's try to get both sides of the story.  While I admit I've made tons of mistakes and had to apologize more than once, I just can't buy into the way the media game is played today.
There is no "breaking news" anymore. We have it sent to our phone, or computer.  You don't have to "turn on" the radio, or "read" the newspaper, or, (god forbid) turn the TV on, you just sit there, ( whatever), and the news comes to you.   So with that said, how does a talk show host, (radio or tv) get you to tune in?
ATTACK!  FIRE THE CANNONS! «Read the rest of this article»
29th Annual Event Draws Country's Best Players to Tennessee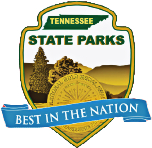 Nashville, TN – Standing Stone State Park will host the National Rolley Hole Marbles Championship and Festival on Saturday, September 17th, drawing some of the country's best players to Tennessee where they will match wit and skills in what is known as the world's most challenging marble tournament.
In its 29th year, the event includes kids' games, marble making, a swap meet, tournament play, demonstrations, live bluegrass music and food.
"The Rolley Hole is considered the Super Bowl of marbles," said Shawn Hughes, park interpretive specialist and coordinator of the tournament.  "It's one time a year that all the great marble shooters gather to become the stars of the show and battle for the elusive National Title. It's been a great tool for the park because it's something no one in the world has and we encourage everyone to join us." «Read the rest of this article»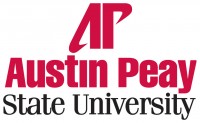 Clarksville, TN – On the morning of September 11th, 2001, Richard "Pitch" Picciotto answered the call heard around the world. In minutes he was at ground zero of the worst terrorist attack on American soil, acting boldly to save innocent lives as the Twin Towers of the World Trade Center began to burn—and then to buckle.
Already a veteran of terrorist attacks, Picciotto was present fighting a similar battle after the World Trade Center Bombing in 1993. Again inside the North Tower, where he found himself years earlier, he focused his concentration on the rescue efforts at hand. But it was there in the smoky stairwells that he heard and felt the South Tower collapse. He then made the call for firemen and rescue workers to evacuate, while he stayed behind with a skeleton team of men to assist a group of disabled and inform civilians in their struggle to evacuate the inferno.
«Read the rest of this article»

Clarksville, TN – Three faculty members at Austin Peay State University recently brought recognition to the University through their professional activities. Those members are Dr. Ellen Kanervo, Dr. Chinyere Ogbonna-McGruder, and Dr. Gregg Steinberg. «Read the rest of this article»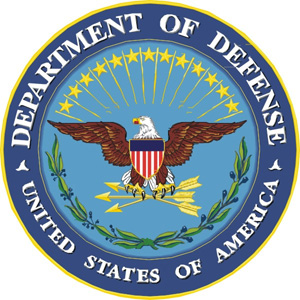 James Turner (deputy director, Pentagon Press Office):  Okay, Colonel Luong, this is Jim Turner in the Pentagon Briefing Room.  Can you hear me?
Colonel Luong:  I can hear you loud and clear, Jim.
Mr Turner:  Good morning here, and good morning in Afghanistan, I'd like to welcome to the Pentagon Briefing Room Colonel Viet Luong. He is commander of Task Force Rakkasan and commander of — and the 3rd Brigade Combat Team, 101st Airborne Division.  As part of Regional Command East, Colonel Luong's 3,800-soldier brigade deployed to Afghanistan in January of this year.  In February, the brigade assumed operational responsibility of Khost, Paktika and Paktya provinces.  In August, Task Force Rakkasan relinquished control of Paktika province to Task Force Currahee composed of the 4th Brigade Combat Team, 101st Airborne Division.  One of Colonel Luong's battle task forces subsequently joined Task Force White Eagle, the Polish battle group, and is currently conducting operations in Andar and Deh Yak districts in Ghazni province. «Read the rest of this article»

With school in session in many districts across middle Tennessee, the pressure is on for students to get good grades, make friends and be involved in various activities.
Consequently, students are faced with many challenges, and parents have to be more than simply parents. They must act as a performance coach to help their children achieve their goals.
Unfortunately, this is where some parents get stuck.
Dr. Gregg Steinberg, professor of health and human performance at Austin Peay State University, will appear on WSMV's new television show, "Better Nashville," at 1:00pm, Tuesday, August 31st to discuss the tools parents need to help build emotional and mental toughness in their children.
The TV interview will be based on information from his book, "Flying Lessons: 122 strategies to equip your child to soar into life with competence and confidence."
His book informs parents how to help their children with overcoming test anxiety, dealing with bullies at school, staying more focused in class and keeping confidence after experiencing failures. «Read the rest of this article»
A noted sports psychologist and faculty member at Austin Peay State University now has the sixth national best-selling nonfiction book, according to The Washington Post.
Dr. Gregg Steinberg, an associate professor of health and human performance, is the author of "Full Throttle: 122 Strategies to Supercharge Your Performance at Work," which made the national newspaper's best-sellers list for the first time.
The book, released last summer, discusses how to build emotional toughness for business and life through entertaining and informative stories.
The Washington Post rankings published Jan. 24, 2010, reflect sales for the week ending Jan. 17, 2010. «Read the rest of this article»