29th Annual Event Draws Country's Best Players to Tennessee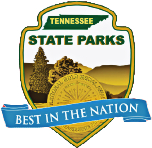 Nashville, TN – Standing Stone State Park will host the National Rolley Hole Marbles Championship and Festival on Saturday, September 17th, drawing some of the country's best players to Tennessee where they will match wit and skills in what is known as the world's most challenging marble tournament.
In its 29th year, the event includes kids' games, marble making, a swap meet, tournament play, demonstrations, live bluegrass music and food.
"The Rolley Hole is considered the Super Bowl of marbles," said Shawn Hughes, park interpretive specialist and coordinator of the tournament.  "It's one time a year that all the great marble shooters gather to become the stars of the show and battle for the elusive National Title. It's been a great tool for the park because it's something no one in the world has and we encourage everyone to join us."
Hosted by park staff and the Friends of Standing Stone State Park, the festival will kick of at 8:00am and admission is free.  Registration is required for the Rolley Hole Tournament. Signups end September 7th at the Standing Stone Park Office, which is open daily from 8:00am to 4:30pm. A public drawing of the Rolley Hole Tournament's bracket will be held at 6:00pm on September 7th in the park's recreational hall.
According to Hughes, this one-of-a-kind event attracts players from different states and countries each year and has been featured by ESPN, ABC Evening News, Sports Illustrated, Charles Kuralt and CBS, the Smithsonian Institution, CNN, National Geographic, Southern Living magazine and even on Charles Schulz's "Peanuts."
The game of marbles is an ancient and universal pastime and the Rolley Hole is a folk game similar to croquet. It will be played by the rules of the National Rolley Hole Marble Championship, on a dirt yard that measures 40-by-25 feet. The strategy comes by determining the best way to keep opponents from making the hole, which often requires skillful hard shots against their marbles, sending them ricocheting across the yard.
"It's a game that combines golf, pool, croquet and the strategy of chess, but dead aim is needed," Hughes added.  "Some of these players can hit a marble 10-12 feet away nine out of 10 times."
In addition to the final championship, the festival will include several separate marble tournaments for spectators and marble players to enjoy:
Ringer – The official game of the National Marbles Tournament in Wildwood, New Jersey, for children between the ages of 8 and 14.   
Tennessee Square – A traditional Southern game that is still played in areas of northern Tennessee and southern Kentucky. 
Georgia Rolley Hole –The traditional marble game of Georgia.  Great for kids and adults! 
British – This game is played in a six-foot diameter ring that is dusted with fine sand. Some 49 marbles are then placed in the ring.
"Standing Stone is the only state park with a marble yard, mainly due to the fact that some of the best players in the United States hail from Tennessee's Clay County and Monroe County in Kentucky," said Hughes. "What's unique about the game is that players can range from ages 8 to 70 – so, it's designed for all ages and abilities."
Standing Stone State Park is located 10 miles north of Livingston, TN, just off Highway 52 and covers nearly 11,000 acres on the Cumberland Plateau of north-central Tennessee. The quaint and rustic park is noted for its outstanding scenery, spring wildflowers, fossils and other natural diversity. The park is located in Overton County within a triangle formed by highways connecting Livingston, Gainesboro and Celina, TN.
The park takes its name from the Standing Stone, an eight-foot tall rock standing upright on a sandstone ledge, which was supposedly used as a boundary line between two separate Indian nations. When the rock fell, the Indians placed a portion of it upon an improvised monument to preserve it. The stone is still preserved in Monterey, TN.
A complete schedule of Rolley Hole events and more information about Standing Stone State Park can be found at www.tnstateparks.com/StandingStone.  For questions about the event, visitors may also call the park at 931.823.6347.