Topic: National Geographic
Austin Peay State University (APSU)

Clarksville, TN – Austin Peay State University (APSU) professor Dr. Chris Gentry doesn't know why his grandmother had the globe, the atlases or the subscription to National Geographic.
"I had no idea where some of the stuff came from," he said. "But when I was a kid, we'd go to her house, and I would sit and spin the globe, put out my finger, stop it someplace and go, 'What's up with Greenland?'"
«Read the rest of this article»

Clarksville, TN – As a teenager, Lynn Von Hagen dreamed of working as a biologist in Africa. She raised money for conservation groups, like the World Wildlife Fund, and she often found herself staring at photographs of lions and elephants in the pages of National Geographic.
In the early 1990s, Hagen decided to enroll at Vol State Community College, but after earning her associate degree in 1993, she put her dream of becoming abiologist on hold.
«Read the rest of this article»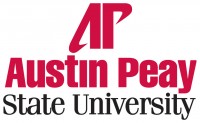 Clarksville, TN – Five years after the Deepwater Horizon oil spill, which flooded nearly five million barrels of oil into the Gulf of Mexico in 2010, scientists are still struggling to unravel the mysteries of a natural habitat deeply impacted by the largest oil spill in U.S. waters.
National Geographic recently published the first part of a five-part series marking the incident's fifth anniversary. In the first installment, titled "Is Gulf Oil Spill's Damage Over or Still Unfolding?," the magazine probed the minds of scientists and researchers devoting their time to discovering the way millions of gallons of oil has changed, or will continue to change, the Gulf of Mexico and the creatures that call that landscape home.
«Read the rest of this article»
Written by Felicia Chou
NASA Headquarters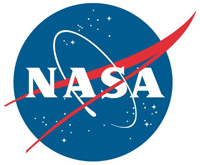 Washington, D.C. – You know you've made it when people know you by your first name alone.
There's Cher. Beyoncé. Ozzie. Angelina. Lebron. Oprah.
Add to that list "Hubble."
NASA's Hubble Space Telescope is more than just a famous telescope. It is a household word, known to people of all walks of life, of all ages, and all levels of scientific literacy. Very few can compete with Hubble in name recognition, and its cultural impact is comparable to the Apollo moon landings.
«Read the rest of this article»
Written by Marlon Scott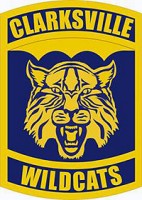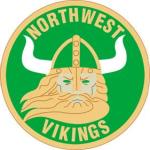 Clarksville, TN – The Clarksville High School varsity Lady Wildcats held their home court against the Clarksville Northwest High School varsity Lady Vikings for their fourth win in a row. The match was a clean sweep, 3-0 (25-11, 25-21, 29-27).
Clarksville High started strongly, with their claws out. They took a 10-4 lead with an early 5-0 run and did not relinquish it. They served well, serving 6 aces in the first game. They also won the battles at the net, outscoring the Clarksville Northwest Lady Vikings 10-4 in kills.
«Read the rest of this article»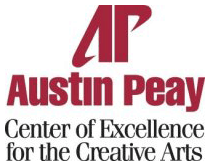 Clarksville, TN – Roy Blount Jr. is a hard man to classify. Is he a sports writer, an essayist or one of America's leading humorists?
The Washington Post called his first book, "About Three Bricks Shy…And the Load Filled Up," one of the 10 best sports books ever written.  Time magazine puts him "in the tradition of the great curmudgeons like H.L. Mencken and W.C. Fields."
«Read the rest of this article»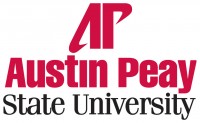 Clarksville, TN – Several faculty and staff members at Austin Peay State University announce their recent professional and scholarly activities.
Terence Calloway, chief of police, and Dr. William Cox, executive director of the Austin Peay Center at Fort Campbell, are members of the Leadership Clarksville Class of 2013. «Read the rest of this article»
29th Annual Event Draws Country's Best Players to Tennessee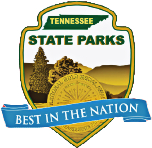 Nashville, TN – Standing Stone State Park will host the National Rolley Hole Marbles Championship and Festival on Saturday, September 17th, drawing some of the country's best players to Tennessee where they will match wit and skills in what is known as the world's most challenging marble tournament.
In its 29th year, the event includes kids' games, marble making, a swap meet, tournament play, demonstrations, live bluegrass music and food.
"The Rolley Hole is considered the Super Bowl of marbles," said Shawn Hughes, park interpretive specialist and coordinator of the tournament.  "It's one time a year that all the great marble shooters gather to become the stars of the show and battle for the elusive National Title. It's been a great tool for the park because it's something no one in the world has and we encourage everyone to join us." «Read the rest of this article»

Clarksville, TN – Clarksville Foundry, one of Tennessee's oldest manufacturing companies with pre-Civil War origins, is a participant in a National Geographic Channel project that explores the mystery of the sinking of the Confederate submarine H. L. Hunley.
National Geographic Channel's two-hour special, "Secret Weapon of the Confederacy," premiers Thursday, September 15th, at 8:00pm CT. The show includes footage filmed at Clarksville Foundry, and features onscreen appearances by foundry employees Larry Rye and Larry Hale.
«Read the rest of this article»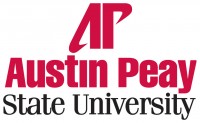 Clarksville, TN – On the morning of September 11th, 2001, Richard "Pitch" Picciotto answered the call heard around the world. In minutes he was at ground zero of the worst terrorist attack on American soil, acting boldly to save innocent lives as the Twin Towers of the World Trade Center began to burn—and then to buckle.
Already a veteran of terrorist attacks, Picciotto was present fighting a similar battle after the World Trade Center Bombing in 1993. Again inside the North Tower, where he found himself years earlier, he focused his concentration on the rescue efforts at hand. But it was there in the smoky stairwells that he heard and felt the South Tower collapse. He then made the call for firemen and rescue workers to evacuate, while he stayed behind with a skeleton team of men to assist a group of disabled and inform civilians in their struggle to evacuate the inferno.
«Read the rest of this article»