Topic: Coach
Wanderful Media adds to its popular "Cash Dash" feature in the Find&Save app for iPhone and Android phones

Los Gatos, CA – Wanderful Media™ today announced three new options in the Find&Save® app for consumers to get cash back for shopping in nearby stores. Since first launching the cash back feature in November 2014, user retention has tripled – shoppers are sticking with the app and using it more often.
The original cash back feature – "Cash Dash" – uses a shopper's current location to send alerts while they are at retail stores, such as "Spend $25.00 at Target, Get $10.00 back from Find&Save" or "Spend $15.00 at Walgreens, Get $5.00 back from Find&Save."
«Read the rest of this article»

Clarksville, TN – After spending the last eight years building Trevecca University's men's golf team into a top-flight program on the NAIA level, Robbie Wilson is ready to face the winning tradition and expectations of leading the Austin Peay men's golf program.
Wilson, who along with coaching at Trevecca was also an alumnus of the school, has had interaction with the Govs golf program having played against several former APSU players growing up and knowing the success that they had while playing.
«Read the rest of this article»
Clarksville, TN – Taking over the Austin Peay State University football program last year, just days before the start of spring practice, head coach Kirby Cannon had to hit the ground running.
Just because he's settled into the position now doesn't mean he's slowed down any.
«Read the rest of this article»

Clarksville, TN – Thirteen home games will dot Austin Peay State University women's basketball schedule in 2013-14, head coach Carrie Daniels announced July 15th.
With a roster dominated by underclassmen – 11 of the 15 Lady Govs are freshmen or sophomores – Daniels set out to prepare a non-conference schedule that will provide opportunities for wins while also testing her team.
«Read the rest of this article»

Clarksville, TN – Josh Richards, who coached five seasons under Austin Peay State head coach Kirby Cannon at Missouri S&T, has been hired as the Governors wide receivers coach. Richards replaces Paul Derrick, who recently resigned his coaching position to return to the high school level.
Veteran Govs' assistant Marcus Gildersleeve will move into Derrick's vacated running backs coaching position with Richards assuming wide receiver coaching duties.
«Read the rest of this article»

Clarksville, TN – Austin Peay State University ( APSU ) football hires Kyran Weaver, a former defensive coach under Kirby Cannon at Missouri S&T, as the new linebackers coach and the program's strength and conditioning coordinator.
He replaces Gary Shephard, who retired from coaching earlier this year.
«Read the rest of this article»
Written by Chris Austin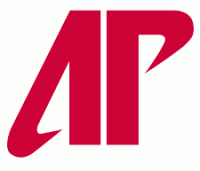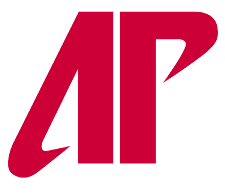 Clarksville, TN – On April 2nd, and on the court that bears his name, Austin Peay State University's Dave Loos and school President Tim Hall made it official that Loos will be stepping down as athletics director, but continue as the school's head men's basketball coach.
Loos will remain as athletics director until a new one is put in place later this spring or early summer.
«Read the rest of this article»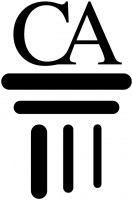 Clarksville, TN – Clarksville Academy continues to lead in enriching the education for today's students with the use of technology. CA's recent addition is the Polar Cardio GX Training System, which tracks and provides feedback for individual fitness performance via an electronic sensor.
Each student wears a sensor, built into an adjustable belt that is worn just below the chest. The feedback from the sensor is delivered by Bluetooth connection to the student and teacher's iPad or Macbook.
«Read the rest of this article»
New poll finds half of American women have a hard time shopping for bags
Yonkers, NY – Finding the perfect purse can be tricky.  According to a new national poll from ShopSmart, roughly half of women said they had a hard time shopping for a handbag. But that doesn't stop them from stocking up—women said they owned 10 bags on average, and one in 10 fessed up to having more than 20.
On "splurge" bags, women spend an average of $148.00. And names matter?about a quarter of respondents said they bought a bag because it was a certain brand. «Read the rest of this article»
Experts compare quality of outlet store goods head-to-head with the brand's regular retail products

Yonkers, NY – With the promise of big savings on quality name brands, outlet stores are booming in this sour economy. But are they delivering on that promise? To find out, Consumer Reports surveyed 17,753 readers who made nearly 39,000 outlet store visits.
The results reveal the winners and losers among 58 major outlet brands included in Consumer Reports' survey, which took into account key factors such as value, quality, selection, and service. Consumer Reports also interviewed experts and sent a reporter undercover to buy $2,000 worth of shirts, slacks, socks, sweats, and other items, to examine in its' textile labs. «Read the rest of this article»