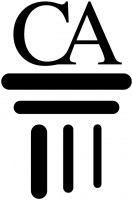 Clarksville, TN – Clarksville Academy continues to lead in enriching the education for today's students with the use of technology. CA's recent addition is the Polar Cardio GX Training System, which tracks and provides feedback for individual fitness performance via an electronic sensor.
Each student wears a sensor, built into an adjustable belt that is worn just below the chest. The feedback from the sensor is delivered by Bluetooth connection to the student and teacher's iPad or Macbook.
Students' performance levels are then charted, evaluated, and compared during their fitness classes, physical education classes and athletic training. Teachers monitoring the feedback can encourage additional exertion or modify the output of the student to gain maximum results.
Current research and data supports that exercise enhances new brain-cell growth and that the brain, just like the body, can be transformed for maximum performance. Exercise is a natural and cost free defense against many things. Getting the heart and lungs pumping can mean the difference between a calm, focused mind and a disorganized, inattentive one.
Head of School, Kay Drew knows the benefit of having both students and faculty healthy, "A healthy student body and faculty means less sick days and more energy and focus during the school day. The addition of this system will benefit everyone from the faculty to our students."
Recognizing and addressing the connection between exercise and the brain, Clarksville Academy places a priority for students in K – 9th grade to have physical education classes every day. Teachers and staff are offered the convenience of fitness classes and a trainer on campus after school hours Faculty can also qualify for a monthly stipend for fitness training done through this on campus program or outside of school. Nutrition and fitness classes are offered as electives for all students in the Upper School where students chart their progress daily on iMac laptops or iPads.
With this training, students use the app called My Fitness Pal where they learn to log and calculate calories consumed and burned each day.
School Nurse, Jennifer Bagwell said, "CA continues to look for ways to improve. Health, nutrition, and fitness are such an important part of how students perform in the classroom. I am glad to be a part of a school that recognizes that importance and encourages it not only in their students, but in their faculty as well."
Clarksville Academy is the only school in the state of Tennessee, and surrounding area to use the Polar Cardio GX Training System. Students in grades 7 through 12 who participate in P.E. and fitness classes as well as our student athletes will be using the heart rate monitors. Student-Athletes train for fitness, endurance, strength, and most important life.
Coach and Physical Education teacher, Brett Bauer initially brought the idea of adding Cardio GX to the Clarksville Academy curriculum to Head of School Kay Drew.
"I felt that CA could benefit from using this product on not only our athletes but our students as well. Cardio GX allows us to better manage our workouts and help our students/athletes hit their target zones," Bauer said. "The Atlanta Falcon football team also uses this program during their practice sessions and training. I've been in contact with their Head Strength Coach, AJ Neibel and he has been very impressed with the technology and all it has done for his players."
CA's teacher fitness awareness program began this year and to date over 50 % of Clarksville Academy's faculty is participating. The data compiled in these 7 months has been astounding. Since August our staff participating in the challenge have lost over 130% body fat and 113 inches!
For more information on Clarksville Academy, the Polar Cardio GX System or our fitness program, please contact Sally Allen at or visit www.clarksvilleacademy.com.