Topic: Energy
By Marsha Blackburn
U.S. Senator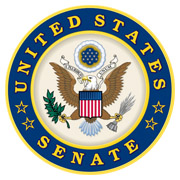 Washington, D.C. – The Cold War was more than just a clash of nuclear superpowers: it was also a fundamental clash of ideas. As the Soviet Union and its allies pushed for rigid conformity to communism on a global scale, Americans found unity in the winning ideals of freedom and democracy.
While the Soviet Union has since dissolved, that clash between communism and freedom persists today, here in the United States.
Progressive activists understand the strength that patriotic American values wield and accordingly have rebranded many of the failed tenets of socialism under a new moniker of environmentalism.
«Read the rest of this article»
Says legislation will help reduce carbon emissions, produce large amounts of clean, cheap, reliable energy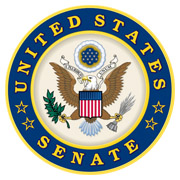 Washington, D.C. – United States Senator Lamar Alexander (R-Tenn.) today released the following statement after the Senate voted 84-3 to begin consideration of a comprehensive bipartisan energy bill that would help lower energy costs and unleash an abundance of clean, cheap, reliable energy.
Last year, Alexander called for a New Manhattan Project for Clean Energy – a five year project with Ten Grand Challenges that will use American research and technology to combat climate change and put our country and the world firmly on a path toward cleaner, cheaper energy. This bill contains several provisions that would help achieve the goals of the Ten Grand Challenges.
«Read the rest of this article»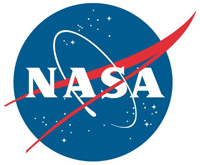 Houston, TX – A variety of science investigations, along with supplies and equipment, launch to the International Space Station on the 20th SpaceX commercial resupply services mission.
The Dragon cargo spacecraft is scheduled to leave Earth March 2nd from Space Launch Complex 40 at Cape Canaveral Air Force Station in Florida. Its cargo includes research on particle foam manufacturing, water droplet formation, the human intestine and other cutting-edge investigations.
«Read the rest of this article»
Senator Marsha Blackburn
Tennessee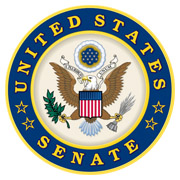 Washington, D.C. – Our new Nashville Office will open on March 1st.

I am thrilled to announce we will open our new Nashville office on March 1st. The address will be 3322 West End Avenue, Suite 610, Nashville TN 37203. It will be the sixth and final office we open in Tennessee.
The opening of the Nashville office will complete our in-state set-up. We are the first of the freshmen U.S. Senate offices to have all of our state offices up and running. Since being sworn in on January 3rd, we have been working each and every day to serve Tennesseans across the state.
«Read the rest of this article»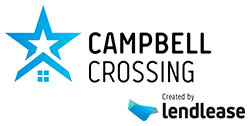 Fort Campbell, KY – The Better Buildings Challenge was launched in 2011, with a goal of making American homes and buildings 20% more energy efficient by 2020. Lendlease, as one of the original companies to accept this challenge, has exceeded this goal within its Department of Defense housing privatization business five years ahead of schedule.
At Campbell Crossing, a Lendlease privatized housing community located at Fort Campbell, a Building Energy Management System (BEMS) was piloted in 2013 through a partnership with MidAmerican Energy Services, LLC.
«Read the rest of this article»
Written by Eric Gillard
NASA Langley Research Center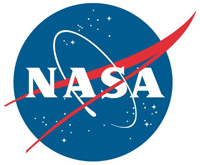 Hampton, VA – The Earth and its interconnected systems have always been a fascination for Norman Loeb.
"It's quite an interesting thing when you think about how energy is distributed and exchanged in various forms amongst Earth's atmosphere, ocean, land and snow surfaces," he said.
As the principal investigator of NASA's Radiaton Budget Science Project, Loeb oversees a series of space-borne instruments that measure reflected sunlight and thermal radiation emitted by the Earth. It gives him a chance to satisfy his curiosity about our home planet from NASA's Langley Research Center in Hampton, Virginia.
«Read the rest of this article»
Congressman Marsha Blackburn
7th District of Tennessee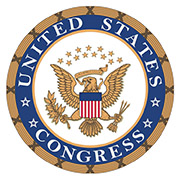 Washington, D.C. – As the stories in the media on health care seemingly change from day to day, one thing remains clear: Americans deserve action. We must act. In addition to speaking with many of you, I spoke on a number of shows this week about the need to get something done on health care and what the Senate can do to make some progress on this issue.
The Senate is now considering a bill that has previously passed to repeal Obamacare with a two-year delay to allow Congress the time to craft and debate legislation that truly addresses the root problems of our high health care costs.
«Read the rest of this article»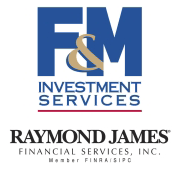 Clarksville, TN – Each quarter, the Raymond James Investment Strategy Committee completes a detailed survey sharing their views on the investment environment, and their responses are the basis for a discussion of key themes and investment implications covered in this quarter's Investment Strategy Quarterly.
Read an overview of the key themes below, or download the entire publication for a more thorough view of the markets and the economy.
«Read the rest of this article»
Net metering policies encourage individuals, businesses to use solar

Nashville, TN – Legislation sponsored by Senate Minority Leader Lee Harris to authorize net metering and make clean energy a better deal for individuals and businesses has been introduced in the state Senate.
«Read the rest of this article»
Written by Whitney Clavin
NASA's Jet Propulsion Laboratory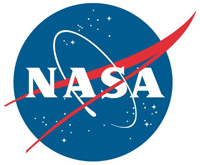 Pasadena, CA – Life took root more than four billion years ago on our nascent Earth, a wetter and harsher place than now, bathed in sizzling ultraviolet rays. What started out as simple cells ultimately transformed into slime molds, frogs, elephants, humans and the rest of our planet's living kingdoms. How did it all begin?
A new study from researchers at NASA's Jet Propulsion Laboratory in Pasadena, CA, and the Icy Worlds team at NASA's Astrobiology Institute, based at NASA's Ames Research Center in Moffett Field, CA, describes how electrical energy naturally produced at the sea floor might have given rise to life.
«Read the rest of this article»