Topic: Confusion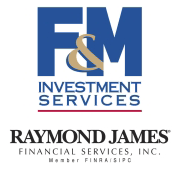 Clarksville, TN – Early detection of Alzheimer's disease and other dementias is vital to helping protect the financial future of those affected and their families.
Research shows declining financial skills are among the first symptoms to appear in people with Alzheimer's, the most common form of dementia. More than 5 million Americans — including 1 in 9 people over age 65 — are living with Alzheimer's and someone in the U.S. develops the disease every 67 seconds (source: The Alzheimer's Association®).
«Read the rest of this article»
Nashville, TN – As the mercury soars and cool water and shade becomes more precious than gold, the American Heart Association/American Stroke Association asks consumers to learn the signs of heatstroke, which differ from the signs of stroke.
"While heatstroke contains the word stroke and both are potentially life-threatening medical emergencies, stroke and heatstroke are not the same condition," said Rani Whitfield, M.D., family practitioner and American Stroke Association spokesperson. «Read the rest of this article»

Nashville, TN – The Tennessee Department of Human Services (DHS) is reminding licensed child care providers across the state that are approved to transport children of the licensing rules and preventative measures to keep children safe when transporting them during summer months. In doing so, DHS licensing staff will be making extra visits to monitor child care agencies.
DHS is also encouraging parents and caregivers to "Look Before You Lock" car doors upon exit so that children are not left in the sweltering heat of a locked vehicle. «Read the rest of this article»

Nashville, TN –  Most Tennesseans have never seen an animal with rabies or known a family who has lost a loved one to the deadly disease.
While that's a testament to vigorous statewide rabies vaccination efforts that started in 1954, the Tennessee Department of Health is reminding residents this disease could make a comeback if people become complacent. «Read the rest of this article»
Nashville, TN – The American Red Cross is helping people impacted by the frigid cold air covering two-thirds of the country, and offers steps people can take to stay safe during this dangerous weather.
"Our volunteers remain on stand-by to respond if there is a significant, unforeseen, emergency incident or event that displaces individuals from their normal place of dwelling which would cause us to open an emergency shelter," said David Kitchen, Regional Disaster Program Officer. "We have been closely monitoring the weather system for the past several days and as soon as we realized that the flash freeze had the potential to strand motorists as well as to cause life-threatening situations, we immediately began activating our disaster action plan." «Read the rest of this article»
Washington, D.C. – Gasoline-powered engines on boats, including onboard generators, produce carbon monoxide (CO), a colorless and odorless gas that can poison or kill someone who breathes too much of it.
Larger boats, such as houseboats, sometimes have generators that vent toward the rear of the boat. This venting poses a danger of CO poisoning to people on the rear swim deck or water platform.

«Read the rest of this article»
Atlanta, GA – Centers for Disease Control and Prevention (CDC) is coordinating a multistate investigation of meningitis among patients who received epidural steroid injections (medication injected into the spine).
Several of these patients have had strokes related to the meningitis. In several patients, the meningitis was found to be caused by a fungus that is common in the environment but rarely causes meningitis. This form of meningitis is not contagious.
«Read the rest of this article»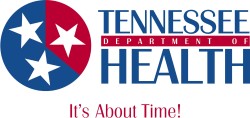 Nashville, TN – While there are health challenges in every season, the summer months are loaded with potential risks and hazards that help fill up emergency rooms and generate unnecessary misery.
Most injuries and illnesses occurring from July through September can be avoided with a liberal application of prevention. «Read the rest of this article»
Nashville, TN – The calendar says it's still spring, but the extreme July temperatures we're feeling have moved this item to the top of the weekend agenda: preventing heat exhaustion and heat stroke, which can have serious effects on health.
Heat is hard on the heart; take precautions and stay healthy. «Read the rest of this article»
Washington, D.C. – Gardening can be a great way to enjoy the outdoors, get physical activity, beautify the community, and grow nutritious fruits and vegetables. Whether you are a beginner or expert gardener, health and safety are important.
Below are some tips to help keep you safe and healthy so that you can enjoy the beauty and bounty gardening can bring. «Read the rest of this article»