Topic: COnsumer Union
Represents a Major Win for Consumers' Right to Know what's In Their Food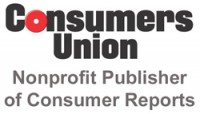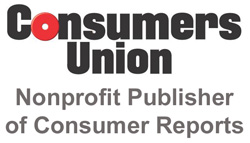 Washington, D.C. – The announcement by General Mills that it plans to label all of its products containing Genetically Modified Foods (GMOs) represents a major win for consumers' right to know what's in their food, according to Consumers Union, the policy and advocacy division of Consumer Reports.
General Mills is now the second major food company to agree to label products with these ingredients after Campbell Soup made a similar commitment in January.
«Read the rest of this article»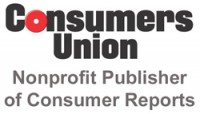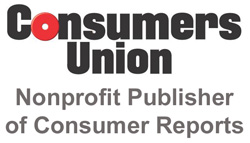 Washington, D.C. – Consumers Union, the policy and advocacy arm of Consumer Reports, urged House and Senate leaders today to adopt a number of provisions from the Senate's FDA User Fee Act that would better protect patients from potentially dangerous medical devices than the version passed by the House.
The House and Senate are expected to vote on a final version of the legislation before the July 4th congressional recess. «Read the rest of this article»
Consumers Union Ad Focuses on Need to Close Loophole as Senate Prepares to Vote on FDA User Fee Act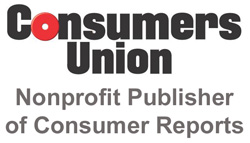 Washington, D.C. – Consumers Union, the policy and advocacy arm of Consumer Reports, is calling attention to a dangerous medical device loophole that puts patients at risk in a full-page print ad in Politico.
The ad is running as the Senate prepares to vote on a bill this week to reauthorize the statute governing medical device oversight.
The ad notes that the FDA does not have the power under current law to require device makers to prove they have fixed design flaws when they want to sell a new device based on one that has been recalled by manufacturers for safety problems. «Read the rest of this article»
CMS Will Work to Make Hospitals Track Errors Better Internally But Information Will Be Kept From The Public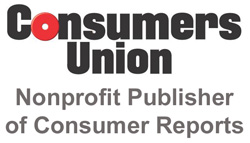 Washington, D.C. – A new study released by the Office of the Inspector General (OIG) of the Department of Health and Human Services (HHS) found that hospital employees are only reporting fourteen percent of all medical errors and usually don't change their practices to prevent future harm to patients.
The study was based on an independent review of patient records. Federal regulations require hospitals to track all medical errors and adverse events that harm patients and to implement preventive measures to protect patients.  Only five of the 293 reported cases of medical errors reviewed by federal investigators led to changes in policies or practices by hospitals to prevent harm to patients. «Read the rest of this article»


Yes, pumpkin carving is fun. But it can turn Halloween into a nightmare, too. Just ask Brad Gruner, starting quarterback for the University of New Mexico's football team. Last year, his season ended when he cut a tendon in his throwing hand while carving a pumpkin. And for Anita Lo, owner of the West Village Restaurant Annisa, a similar accident in her teens dashed her hopes of becoming a pianist. Such injuries come as no surprise to emergency room physicians and hand surgeons who see them in droves this time of year.
«Read the rest of this article»
Parents say drug therapy and switching schools among most helpful treatments for children with ADHD, survey suggests parents not bothered by ADHD label


Yonkers, NY — Sixty-seven percent of parents asked to rate the most effective treatments for ADHD identified drug therapy as most helpful, followed by 45 percent who said switching to a school better suited to help with ADHD helped a lot. The analysis of treatments for ADHD, based on a Consumer Reports Health survey of more than 900 parents of children with ADHD, comes as parents are starting to plan for the new school year. «Read the rest of this article»