Topic: Copyright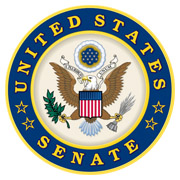 Washington, D.C. – On Thursday, November 21st, 2019, U.S. Senator Marsha Blackburn (R-Tenn.) introduced the Ask Musicians for Music Act (AM-FM) to modernize existing copyright law for radio stations and musicians. Under the current patchwork copyright system, radio stations can use sound recordings over their airwaves while creators, who own a stake in sound recordings, receive no payment in return.
The AM-FM Act would require all radio services to pay fair market value for the music they use, putting music owners and the creative community on the same level as other American workers. Musicians hail from all 50 states, not just music meccas like Nashville, Austin, Los Angeles, or New York City.
«Read the rest of this article»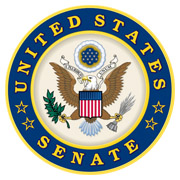 Nashville, TN – This August's work period has gone by in a flash! Traveling to nearly 40 counties throughout our state helped me determine how I can make life a little easier for my fellow Tennesseans. I'm ready to get back to D.C. and put everything I've learned over the past few weeks to good use.
Tennesseans should be able to receive quality health care close to home, when and if they need it. Folks in Dickson County weighed in on my Rural Health Agenda, which will establish or expand medical facilities and bring more providers to rural areas.
«Read the rest of this article»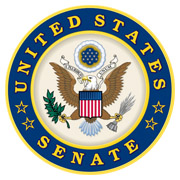 Washington, D.C. – U.S. Senator Marsha Blackburn (R-Tenn.), a member of the Senate Judiciary Committee, joined Senators Thom Tillis (R-N.C.), Chris Coons (D-Del.) and Dianne Feinstein (D-Calif.) in asking Google CEO Sundar Pichai to expand Content ID, YouTube's copyright infringement technology, to more members of the creative community.
The Senators have requested that YouTube send representatives to participate in a roundtable to answer their questions. Senators Tillis and Coons serve as chair and co-chair, respectively, of the Judiciary Subcommittee on Intellectual Property.
«Read the rest of this article»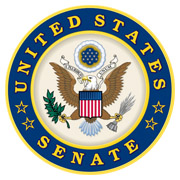 Washington, D.C. – Senator Marsha Blackburn (R-Tenn.) joined Senator John Kennedy (R-La.) to cosponsor the Support the Copyright Alternative in Small-Claims Enforcement (CASE) Act of 2019. The legislation works to protect independent musicians and artists from the unauthorized reproduction of their creative content through the creation of small claims copyright courts.
"Nashville is home to some of the most talented creators in the music industry," said Senator Blackburn.
«Read the rest of this article»
Under the law that existed until 1978 … Works from 1953 including: Casino Royale, Marilyn Monroe's Playboy cover, The Adventures of Augie March, the Golden Age of Science Fiction, Crick & Watson's Nature article decoding the double helix, Disney's Peter Pan, The Crucible….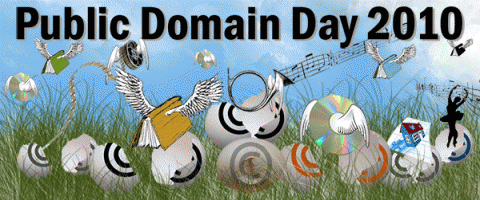 Current US law extends copyright protections for 70 years from the date of the author's death. (Corporate "works-for-hire" are copyrighted for 95 years.) But prior to the 1976 Copyright Act (which became effective in 1978), the maximum copyright term was 56 years (an initial term of 28 years, renewable for another 28 years). Under those laws, works published in 1953 would be passing into the public domain on January 1, 2010.
"We are the first generation to deny our own culture to ourselves. Almost no work created during your lifetime will, without conscious action by its creator, become available for you to reproduce or build upon."
«Read the rest of this article»