Topic: Corruption
It's Time to Repeal Clarksville's Good Ol' Boys' Liquor Store Permit Law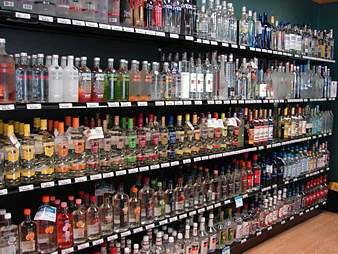 Clarksville, TN – The Tennessean recently reported that certain folks in Clarksville are questioning the merit of having a limit of only a dozen liquor stores that can be allowed to legally operate in Clarksville at any one time.
The out-dated fifty-year-old city ordinance has created an artificial market for "certificates of compliance," not to mention creating in the local liquor market an oligopoly (the market condition that exists when there are few sellers, as a result of which they can greatly influence price and other market factors).
Both the local liquor oligopoly and the market for "certificates of compliance" hurt Clarksville's local economy. «Read the rest of this article»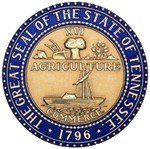 Austin Peay State University President Timothy Hall made an announcement Thursday that weighs heavily on the minds of all involved with the University. The Tennessee Board of Regents voted to increase tuition at five of Tennessee's institutions for higher education by six percent in response to the State government reducing funding by that amount. At first glance this does not seem to be a huge hike as the dollar amount of the increase at APSU is no more than $313.08. What is worse, however, is that even with the tuition increase, Austin Peay is left with a budget deficit to the tune of $600,000, according to President Hall. «Read the rest of this article»
This is the new documentary from Robert Greenwald. It's about the Iraq war, the corporations which profited off of it, the average people who paid the price for their profits, and so much more. If you like the film make sure that you go out and buy a copy it's only $12.50. I have already purchased mine!

A video used to be embedded here but the service that it was hosted on has shut down.
«Read the rest of this article»

To the Democrats who were recently elected, you have been given 2 years to prove to America that you can lead this nation, and solve some of the problems we face. We expect intense oversight of the Executive Branch to prevent the abuses that went unchecked with the Republican rubber stamp Congress. «Read the rest of this article»

Update 07/14/06: Danny J. Crosby was suspended as the Coopertown Mayor pending a November proceeding which will determine whether he should be permanently removed from his office, due to the allegations which the state has made against him. The allegations includes the use racial slurs and ethnic profiling in traffic enforcement.
The State of Tennessee has sued to remove Danny J. Crosby as the Mayor of Coopertown, Tennessee.
Many Clarksville, Tennessee residents have learned the hard way about this sleepy little town of 3,176 residents. The town operates several infamous speed traps on Interstate 24, U.S. 431, and State highway 49. The city's police budget has nearly tripled, from $155,880 during the last year to $451,550 this fiscal year. The town budget plans on between $400,000 and $800,000 in traffic court revenues, comprising over one third of the city budget. This percentage is much higher than that of many larger U.S. cities. «Read the rest of this article»