Topic: Crye-Leike Real Estate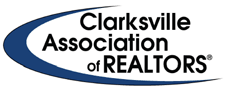 Clarksville, TN – The Clarksville Association of Realtors® (CAR) and The Realtors® Land Institute (RLI) are proud to announce that Clarksville Tennessee Realtor® Jimmy Settle, ALC, of Crye-Leike Real Estate Services was officially inducted as the 2017 RLI National President-Elect in Orlando alongside the 2016 National Association of Realtors® Convention & Expo.
Jimmy Settle, ALC, has been a licensed REALTOR® in Tennessee and Kentucky as well as a member of the Clarksville Association of REALTORS® since 1993.
«Read the rest of this article»

Clarksville, TN – After 6 years spent working as a mortgage loan processor, new Realtor Nichole Royce is excited about her new career in real estate sales.
Nichole recently earned her real estate license in Tennessee and joined Crye-Leike's Clarksville, St. Bethlehem branch office.
«Read the rest of this article»
A Challenging Business Climate For Real Estate Firms Creates An Opportunity For PCMS Consulting To Take The Crye-Leike, Realtors Brand Into New U.S. Markets


Atlanta, GA – PCMS Consulting is proud to announce a new partnership with Crye-Leike Realtors to assist the company in growth strategies to expand its franchise operation in multiple states. PCMS has business development personnel currently servicing over 20 states and plans to leverage Crye-Leike's already strong southern states footprint with the objective of affiliating existing real estate sales firms with the company's franchise arm.
"Our company has its roots in the real estate franchise business and we are excited to put that expertise to work for one of the largest companies in the country as well as one that has an outstanding reputation in the South," said Jose Perez, President of Atlanta-based PCMS Consulting. "We are beginning our efforts in Tennessee, Crye-Leike's backyard, where we can continue to expand their presence throughout the state with quality conversions of existing companies as we simultaneously look for opportunities with other strong operators in neighboring states." «Read the rest of this article»
Purchase of Home or New Vehicle Could Generate Tax Break

NASHVILLE – If you're considering buying a main home or a new vehicle, the Internal Revenue Service wants you to know you may qualify for a tax credit or a deduction after the purchase.
"Qualifying homebuyers generally can file for the First-Time Homebuyer Credit immediately after they purchase a home," said IRS spokesman Dan Boone. "However, the deduction for buying a new vehicle is taken when you file your 2009 tax return next year."
Homebuyers can get a tax credit, while new vehicle buyers can get a tax deduction. A tax credit comes directly off the taxes you owe, while a deduction lowers your taxable income, indirectly reducing your taxes. «Read the rest of this article»
Christine Piesyk contributed to the news portion of this report. Thea Agnew reflects on her friendship with the Rich and Judy Sims.

Richard Sims, 51, a teacher at social studies teacher at Northeast Middle School, was fatally injured Monday night in a motorcycle accident on Martin Luther King Kr. Parkway. His wife, Judy Sims, was critically injured. Both victims were wearing helmets at the time of the crash.
Mr. Sims has been a Clarksville-Montgomery County School System teacher for 10 years. His wife, Judy,  is a real estate agent at the Sango branch of Crye-Leike Real Estate.
Sims was driving a BMW motorcycle with his wife, Judy, as a passenger behind him, traveling northeast toward I-24 when it hit a Nissan SUV attempting to cross the parkway from Fire Station Road, according to reports from the Fatal Accident Crash Team.
Driving the SUV was Michele Small, who said she did not see the motorcycle approach. Small was uninjured.
The woman driving the SUV, Michele Small, 50, said she didn't see the motorcycle coming, Bechtold said. «Read the rest of this article»